Technology for social justice
Connected Future
Connected Future
Helping people learn the digital skills they need to confidently manage their money online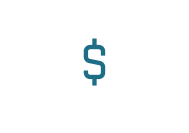 About
Connected Future is a program by Infoxchange, Credit Union Australia (CUA) and the Australian Red Cross to help people learn the digital skills they need to confidently manage their money online.
The program will offer practical, face-to-face courses that are free and open to everyone.
You'll learn how to use online tools to look after your money and grow your confidence when it comes to making important financial decisions.
Courses are currently in development and will launch later in 2020.
Details
Connected Future will provide direct support to people across Australia to help boost financial and social outcomes in the community.
The program will offer practical training aimed at improving financial capability and building confidence using digital technology to navigate financial products and services.
Training will be modelled on Infoxchange and Google's successful Digital Springboard short courses. It will be provided face-to-face by CUA as well as other trusted, local delivery partners.
About the program partners
The three partner organisations have a shared ambition of empowering vulnerable community members to make more informed financial decisions and better manage their money online.
Collectively we have extensive expertise in financial management, digital inclusion and the delivery of social wellbeing programs across Australia. We see great opportunities to leverage this expertise by designing and delivering a program to improve digital inclusion and financial capability at scale, creating greater social impact.