Technology for social justice
Youth IT Careers
Youth IT Careers
Creating the next generation of IT professionals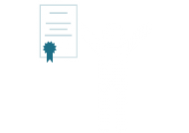 About
As a Youth IT Careers business partner, you can make a real difference in the life of a young person by providing employment and traineeship opportunities. 
Details
What does it involve?
As a Youth IT Careers business partner, you can become involved in a number of ways:
Employment: Provide employment and a supportive work environment to a trainee for six to 12 months.
Training: Join us as an industry educator in the pre-employment course as a guest speaker, or through hosting workplace industry tours to give students an introduction to workplace structure.
Mentoring: Sign yourself or your staff up as an industry mentor to our students.
Trainees complete a pre-employment course including Certificate II in Information, Media and Digital Technologies, Microsoft Academy and foundational skills and then apply for a six to 12-month traineeship with your business.
Employers provide an entry level IT role while students undertake a Certificate III in Information, Media and Digital Technologies. 
What do I need to do?
Your business must either be in the IT sector or have an in-house IT department and be located in Melbourne or Sydney.
Companies with an existing mentoring system and a strong interest in corporate social responsibility are well placed for the Youth IT Careers program.
About
Youth IT Careers gives young people, who face significant barriers to employment, their first step towards an IT career. Established with Microsoft, Youth IT Careers provides IT training and employment opportunities.
Details
Pre-employment training
The pre-employment program includes a Certificate II in Information, Digital Media and Technology and modules from the Microsoft IT Academy.
During the program, students will attend guest lectures from IT industry professionals and have the opportunity to visit businesses to give students a clearer idea of what a career in IT might look like.
Traineeship with an IT company
Once training has been completed students will be ready to apply for a paid traineeship with a Youth IT Careers business partner.
The traineeship is six to 12 months, and is completed along with a Certificate III in Information, Digital Media and Technology.
Who are we looking for?
To be eligible for the Youth IT Careers program, applicants need to be:
18 to 25 years old
involved with a youth support or job services agency
an Australian or New Zealand citizen or permanent resident
Applications for the Footscray intake of Youth IT Careers are now open!
The next program will begin on 23 January 2017 and will be delivered by Victorian Polytechnic.
All places are fully funded through the Victorian Government's Back to Work scheme.
Want to find out more?
Attend our information session to meet the trainers involved and learn about what we can offer you
When: Thursday 24 November 2016 3:30pm-5:00pm Where: Victoria University Footscray Nicholson 
Cnr Buckley and Nicholson St Building T, Level 2 , Room 26
RSVP to [email protected] 
Apply for our next intake
Prospective students apply here
The referral form for support workers is available here
Nick's story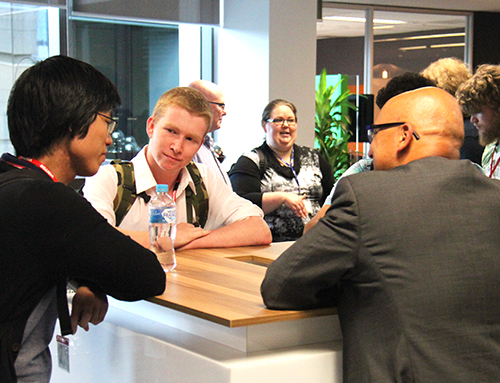 Image: Nick with fellow students at a Microsoft event as part of the Youth IT Careers program
Nick is a recent Youth IT Careers graduate. Read about his experience and what the program meant for him.
"Youth IT Careers has given me a chance unlike any other program that I have come into contact with. It has shown me that I can make something of myself despite not having had the best start in life."
One of the parts of the program that had the biggest impact on me was the guest speakers that came into the classroom to speak to us from Microsoft and other employers- they made me made me realise that anyone can have a career.  
Without the Youth IT Careers program I think I would still be unemployed.  I hadn't been able to find any work, just a couple of work experience positions in supermarkets stacking shelves. I had no direction. 
Lots of employers might think that it will be difficult or risky taking on someone from a disadvantaged background. You've got to show employers that if you come from a disadvantaged background it doesn't necessarily mean that you can't work – being disadvantaged just means there are things that you've lived through or overcome in the past.   
Getting the traineeship with BizData has made every aspect of my life better. It feels good to be doing something. I've got a career now. I've got a direction. I'm part of society. I'm contributing something. 
Read more news stories on Youth IT Careers:
$1.6 million builds digital careers for young people facing disadvantage
Meet one of the next generation of IT professionals