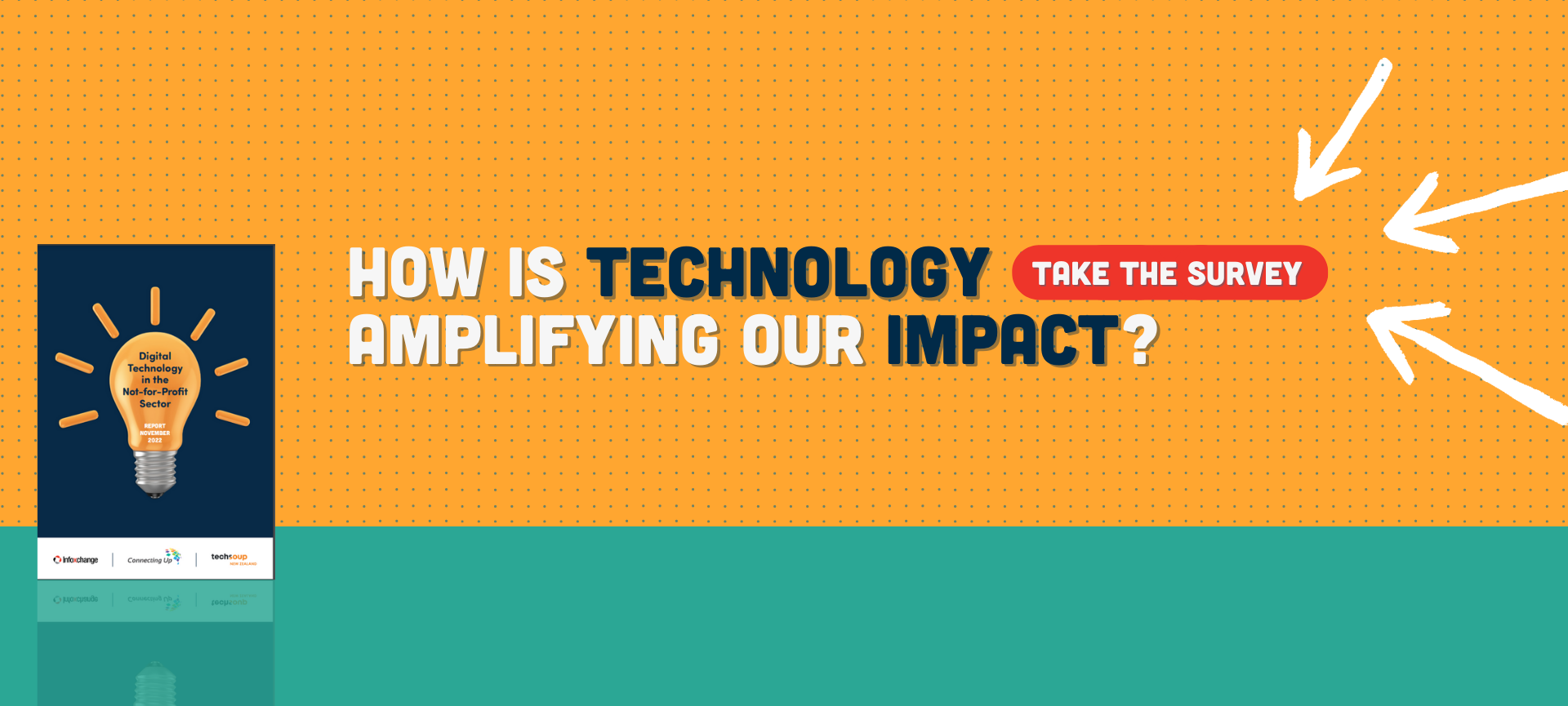 Digital Technology in the Not-for-Profit Sector
How does your not-for-profit compare?
Our 2023 annual survey is now closed. We're analysing the results and will publish them here very soon.
The Digital Technology in the Not-for-Profit Sector survey is the only survey of its kind examining how not-for-profits are using digital technology, where we are doing well and where we could use some help. We use the results when speaking to government, corporate philanthropy and other organisations that rely on the insights generated to decide where resources are best spent. 
The survey provides the sector's most comprehensive view of technology use across the sector, including information systems, staff capability, security, online presence and emerging technologies.
Thank you to everyone who took the time to complete this year's survey. Your input will help us paint the most accurate picture of how our sector is using digital technology and help guide resources where they are needed most.
Once the report is live, all those who participated will receive a copy. You will be able to use the report to benchmark your organisation against other not-for-profits to ensure you're using technology in the best way possible to achieve your mission.
Keep an eye out later in the year for the launch announcement and all the details on where you can get your copy of the report.