Technology for social justice
IT strategy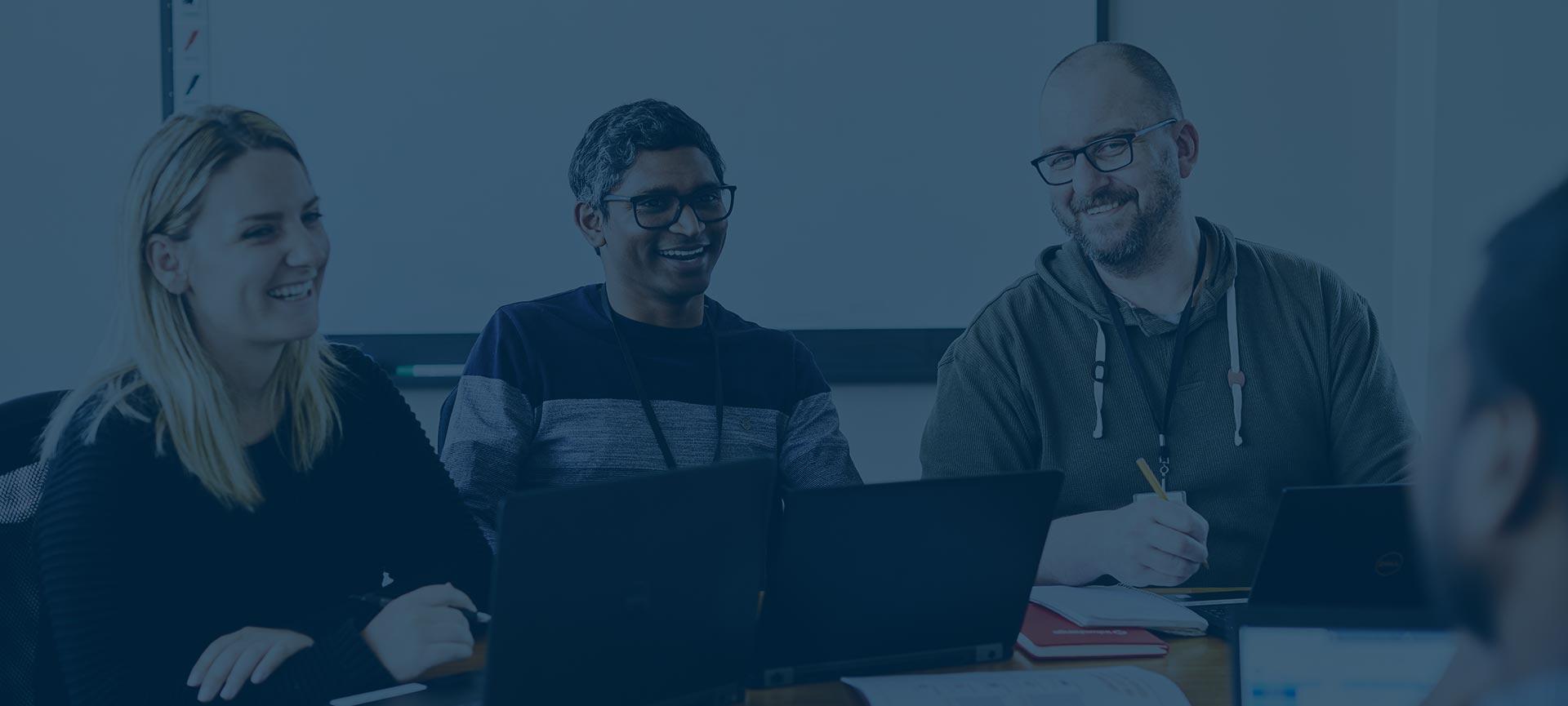 IT strategy
Have greater impact with the right IT

About
We work with organisations to develop IT strategies that align with their mission and achieve real results. We understand not-for-profits because we are one, and with a flexible approach our consultants can work with you to improve your use of tech.
Details
Have greater impact with the right IT
We work with organisations to develop IT strategies that align with their mission and achieve real results. We'll help you make the right decisions that will save you from headaches down the track and help you save time and money, improve project efficiency and keep up-to-date with the latest technology.
Flexible to your needs
Because we're a not-for profit too, we understand the need for flexibility. That's why we offer a range of strategic IT solutions that can be undertaken on both a short and long-term basis, and all of which can be tailored to suit your specific needs.
If you need help with just one or two things, like developing an IT plan or deciding on new systems and software, we can come up with a project plan to meet your requirements.
If you're looking for an ongoing partnership to really help you get the most out of your IT, we can offer long-term strategic advice that will rescue you from stopgap measures and help to proactively support real business outcomes. It's kind of like having your own CIO for just a fraction of the price.
Helping over 1000 organisations with their IT needs
What we offer
We can offer all of the following strategy solutions as either standalone, one-off assistance or as part of an ongoing IT strategy partnership.
Sourcing IT solutions
We offer a completely impartial and upfront approach to providing you with the best IT solution. We have many partners spanning the industry and are confident we can provide you with the most cost-effective solution to meet your needs.
Developing an IT plan
We can offer expertise in a range of IT planning, whether it's for the implementation of a new finance system, improving the use of an existing system or a complete overhaul of your current IT environment.
Sourcing and implementing new systems
Whether you're looking for a new case management system or to integrate your rostering with MYOB, we offer comprehensive solutions for all your business needs. We can help with the implementation or assist your current IT provider in taking the necessary steps along the way.
Understanding your data through business intelligence tools
Having good data is important for advocacy, funding submissions and for the development of any not-for-profit. We'll help you understand your data through business intelligence tools that can effectively demonstrate the impact of your work.
Training and change management advice
Change management and training are vital in the success of most IT projects. Experienced Infoxchange trainers can train your staff on newly implemented systems and guide teams on best practice and efficient operation.
Developing a hardware strategy and replacement plan
Struggling with unexpected, unplanned IT costs? Get your IT budgets consistent with a hardware strategy and replacement plan, so you can plan your IT costs over a three-year period, with room to grow. 
Improving mobility and remote access to information
If you have a mobile workforce and need to improve the ability for your staff to access information out of the office, we can develop a technology strategy that improves your use of smart phones, tablets and laptops, ensuring all staff have access to the information they need to deliver services effectively.
Other strategy services
We also offer the following standalone services that can be purchased either separately or together, depending on what suits you:
A digital capability assessment
An infrastructure review and tailored solution for your technology
A system selection process to find the right applications for your organisation
End-to-end IT service
As well as IT strategy, Infoxchange provides services to install and maintain IT systems, including moving to the cloud.