Technology for social justice
IT support for not-for-profits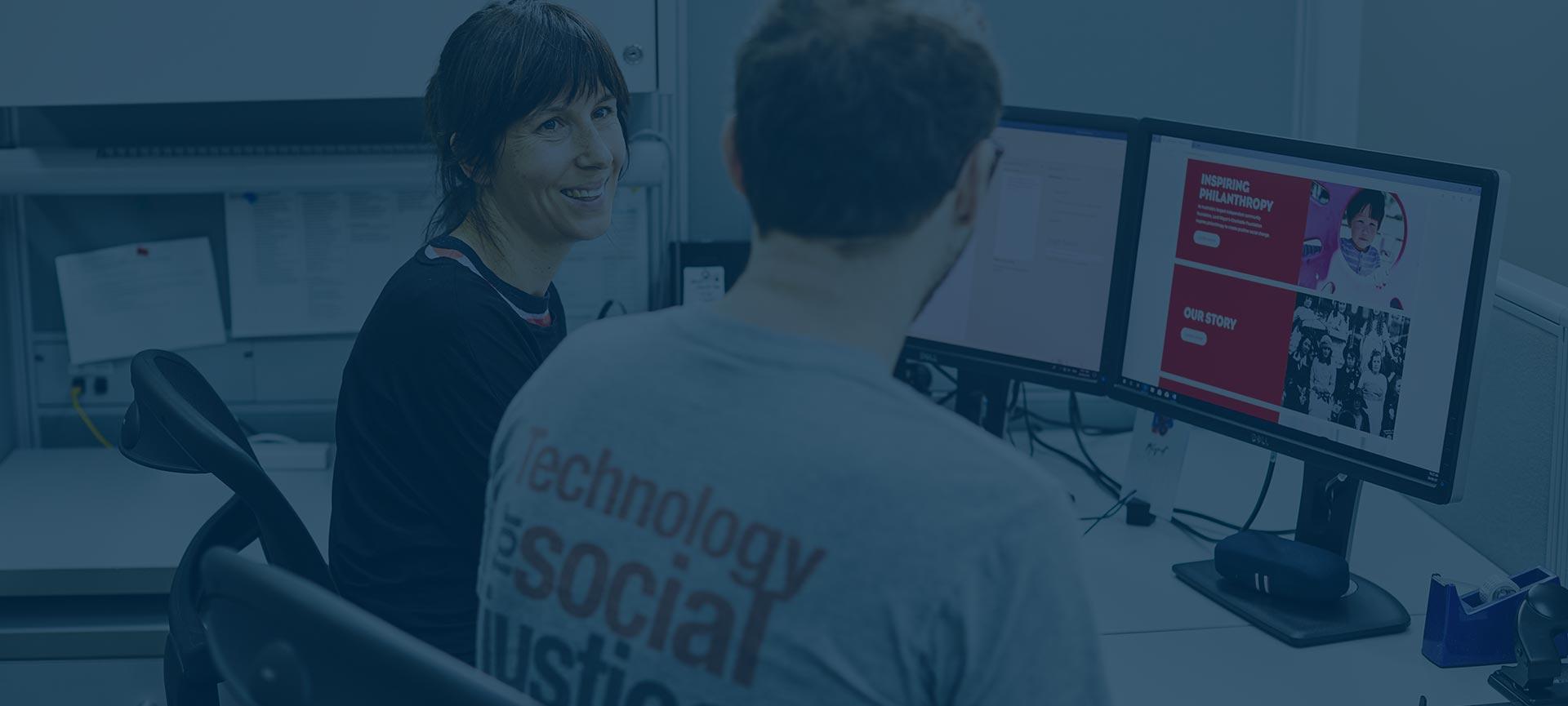 IT support for not-for-profits
Get affordable and flexible IT support tailored
support
for your
About
Computer, email, network and software problems can happen at any time. Our flexible IT support for not-for-profit organisations ensures small to medium organisations can get the help they need at an affordable price.
IT support for not-for-profits includes:
Computer support
With an increasing reliance on technology, not-for-profits need reliable IT support to ensure services are delivered to the community. Our IT helpdesk staff ensure all issues are resolved quickly and do not interfere with day-to-day tasks.
Our IT support can be provided either remotely or onsite and includes both proactive and reactive solutions. Some of the common issues that we help our clients with include troubleshooting email, network, hardware, printing and software issues.
Server infrastructure
While many organisations are moving to the cloud, there is often still a requirement to maintain local infrastructure. We will work with you to ensure that your organisation's infrastructure meets your needs.
Part of our responsibility as your managed IT service provider is to proactively manage, maintain and support your servers, network and equipment. This includes ensuring that your IT risks are reduced through monitoring, maintenance, backups and anti-virus systems.
Asset management
Most not-for-profits rely heavily on computer hardware, such as laptops, tablets and phones to deliver services to the community. Choosing the right devices and software for your organisation can be confusing, unless you have a partner who can provide advice and support. To make sure you get the right equipment and it continues to operate effectively, we provide advice, maintenance, management and support for all your devices.
Upgrades and improvements
We work with you to make sure you're choosing the right managed IT services for your not-for-profit, including:
Setting up a network and file sharing capabilities
Ensuring your equipment is meeting your organisation's needs and is up to date and operating effectively
Identifying skill gaps in staff and providing specialised training to ensure staff are using technology effectively 
Providing IT support for organisations across Australia
Looking for technology advice in addition to IT support?
Our experienced technology consultants can provide strategic advice, so not-for-profits can invest in the right systems and make the most of their data and information. This allows them to understand their impact and quantify their outcomes.
As a part of our advice and solution design, we can explore both cloud and server solutions. Platforms such as Office 365 offer great value for not-for-profits to reduce costs and improve efficiency, which we can help to implement and provide ongoing support.