Technology for social justice
Tech Ready for Women
Tech Ready for Women
Helping women start or continue their career in tech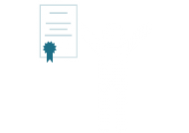 Tech Ready for Women Scholarship
Infoxchange and Kangan Institute have partnered together to support women to pursue a rewarding career in Information Technology.
If you have an interest in technology, the Tech Ready for Women Scholarship will provide the skills and qualifications you need to get started as a Software Developer.
The scholarship:
Take part in an employer-led program, where you'll be trained with the skills and knowledge to prepare you for a career in Software Development and beyond.
We'll fully fund your tuition in the Digital Traineeship Program (Certificate IV Information Technology (Programming) (ICT40120)) at Kangan Institute, Cremorne. 
This program will be delivered 4 days a week for 16 weeks in a hybrid (face to face & online) setting.
Upon completion, you'll be supported to apply for a paid Software Developer Traineeship role within a supportive team at Infoxchange.
Who can apply?
You can apply for the program if you:
Are Interested in and excited about a career in Technology
Are not currently in full-time employment, education, or training
Are committed to applying for a paid Diploma level Traineeship following completion of the 16 week program
Are available to commence study in July 2023 in Melbourne
Are aged 18 years and over 
Are an Australian citizen or permanent resident with valid full working rights in Australia 
Have enrolled or commenced the enrolment process in the Certificate IV in Information Technology (Programming) (ICT40120) at Kangan Institute 
*This scholarship will prioritise applicants who have experienced hardship or barriers (such as financial, educational, cultural, career change, family/caring responsibilities, unemployment, personal or other disadvantage) that have made it challenging to undertake training or find employment and a meaningful career.
Applications close 10am AEST on Monday 3rd of July 2023.
Would you like to know more?
Please get in touch with Laura Notman, Infoxchange or Andrew Roadknight, Kangan Institute.