Technology for social justice
Tech Ready
Tech Ready
Helping young people to kick start their career in tech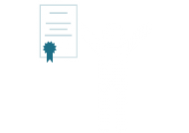 About
If you have a passion for technology, Infoxchange's Tech Ready program can support you to get the skills and qualification you need to start your career journey.
Supported by the Victorian Government, Tech Ready helps young people gain the digital skills they need for the jobs of the future.
Students are supported every step of the way.
We'll fund your tuition in Certificate III in Information, Digital Media and Technology to give you the foundation skills you'll need to use digital technology in the workforce.
Step towards a career in UX design, app development, web design, data science, cyber security, digital marketing and more.
Take part in fun and creative workshops using a variety of tools and applications.
We'll connect you with industry professionals and help you improve your confidence applying for work with practical job-readiness workshops from Digital Springboard, our program with Google.
We are not currently accepting applications for this program.
Details
Who is this program for?
Young people experiencing barriers to education or employment.
Am I eligible?
Applicants should be:
17-25 years old
An Australian or New Zealand citizen or permanent visa holder
Concession card holder and eligible for Victorian government subsidised training 
Interested in technology and furthering your digital skills to gain employment
Meet the entrance requirements for ICT30118 (you can check at The Gordon and GOTAFE's websites.)
What does it cost?
Your tuition in Certificate III in Information, Digital Media and Technology is funded as part of the Tech Ready program.
Course materials fees such as handouts, booklets and license fees for e-Learning resources are not funded by the program. 
How often do I attend?
Full time for 5 months.
Where?
Tech Ready Geelong
The Gordon - East Geelong Campus
Boundary Road
East Geelong VIC 3219
Government owned TAFE provider no. 3044.
Tech Ready Wangaratta
GOTAFE – Wangaratta Regional Study Centre
218 Tone Road
Wangaratta VIC 3677
Government owned TAFE provider no. 3094.
Tech Ready Shepparton
GOTAFE Fryers St campus (152-200 Fryers St)  & William Orr campus (260 Wanganui Rd)
Shepparton VIC 3630
Government owned TAFE provider no. 3094.