Infoxchange
Technology for social justice
annual report 2018
we strengthen communities using technology to create positive social change
A message from our Chair and CEO
We believe technology has a crucial role to play in solving our biggest social challenges. That's why we're incredibly proud to showcase our work from this past year, which uses technology to empower vulnerable people and communities while also helping our sector ensure they have the right tools for the job at hand.

Through the smart and creative use of technology, our work enables a more just, inclusive and fairer society in which people from all backgrounds and circumstances can reach their full potential.
Some of this year's achievements include:
partnering with Google to launch Digital Springboard, a new program to help people learn the digital skills they need to thrive in work and life
working to make Ask Izzy safer for people experiencing or at risk of family violence with help from the NAB Foundation
launching the Ask Izzy Open Data Platform with support from Google, which for the first time provides insights into the supply and demand of support services across Australia including housing, food, health and more
supporting over half a million people through the thousands of community and government services that use our client and case management system
helping over a thousand not-for-profits get the most out of their IT, so they can work better and more efficiently to help people in need.
You will find further details about these achievements and more within this report.

This year we also finalised our new three-year strategy, which sets out our ambition to be the leading provider of technology solutions for people experiencing disadvantage and the organisations that support them – with the people we serve at the heart of everything we do.

We plan to build on our cross-sector partnerships, deep domain expertise and existing technology and data assets to further grow our reach and impact in three key areas:
greater focus on serving individuals and communities
transforming the not-for-profit sector using technology
scaling our social impact through platform-based models.
Next year promises to be a significant one, as we prepare to join forces with Connecting Up and celebrate 30 years of Infoxchange. We're looking forward to this exciting opportunity to not only celebrate how far we've come but also look to the future of our organisation.

Our team have been the key to our success, so we'd like to thank the Board, senior leadership team and all Infoxchange staff for another outstanding year of delivering technology for social justice.

We'd also like to sincerely thank our clients, partners and supporters. So much of what we do would not be possible without you, and we're looking forward to working with you all again next year.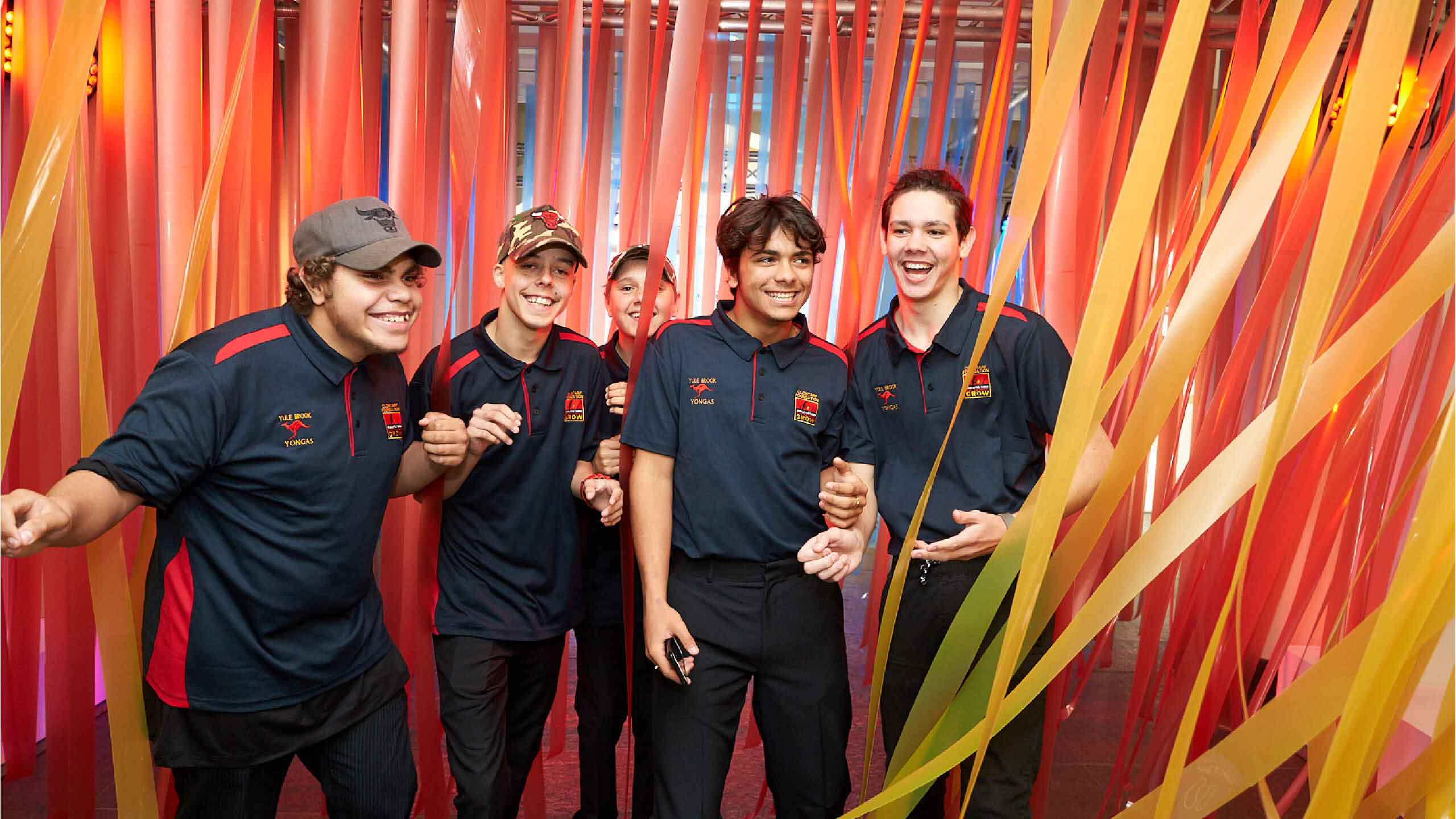 Empowering people
to seek help with
Ask Izzy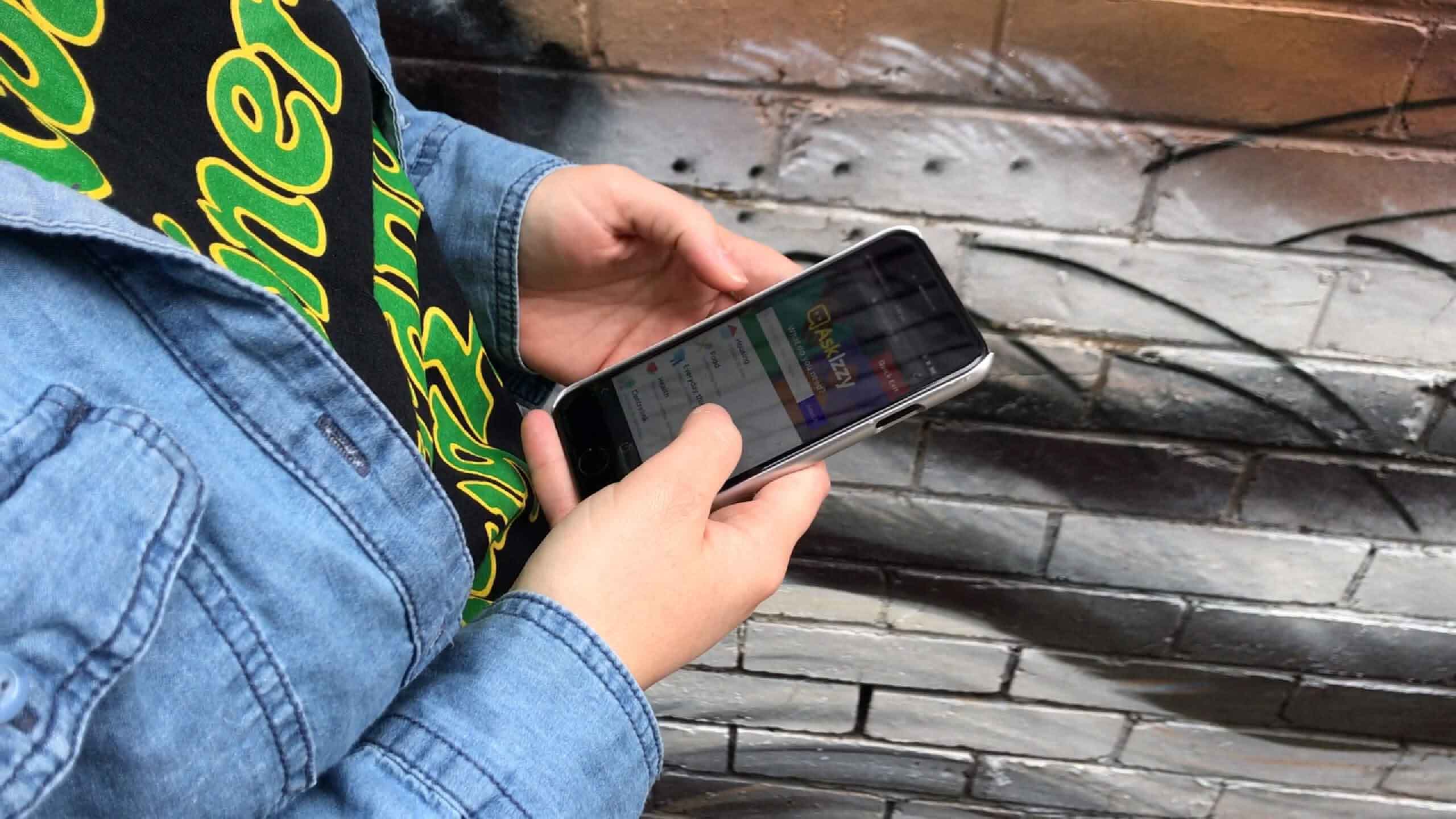 It's been another big year for Ask Izzy, our mobile website that connects people in need with over 360,000 services across Australia including housing, a meal, money help and more.

We've now marked two years since the site was launched by the Prime Minister, and have also hit another major milestone by reaching over 1 million total searches for help across Australia.

The fact that so many people are searching for help is no cause for celebration – we believe the real achievement would be if no one needed Ask Izzy at all. But we're proud to have developed a tool that is clearly responding to a need in the community.

Ask Izzy was developed by Infoxchange in partnership with Google, REA Group and News Corp Australia, and was co-designed with people who have experienced homelessness and leaders in the homelessness sector.
Increased demand for food as more Australians struggle
Food has overtaken housing as the most-searched category on Ask Izzy over the past year, with food parcels and community meals now accounting for nearly a third of all searches.

With so many searches for such a basic need, this data suggests there are a lot of people across Australia who aren't necessarily homeless but who still need help just to make ends meet, due to issues such as family violence, financial stress or illness.

Although Ask Izzy was originally developed as a tool for people experiencing or at risk of homelessness, this latest shift reminds us that Ask Izzy is a tool for anyone who needs help, for any reason.
Providing safer family violence support
Women and children escaping family violence remain some of the biggest users of Ask Izzy. That's why we've been working to make Ask Izzy safer and easier to use for people at risk of or experiencing domestic and family violence, with help from the NAB Foundation.

The Ask Izzy Help at Hand project has been undertaken through a co-design process with almost 40 participants, including survivors of domestic violence and service providers.

As a result of this co-design, we've introduced several new features over the past few months. One of these is a quick exit button, which allows someone to close the site quickly without raising suspicion, and also acts as a reminder that the site has sensitive material. Other measures include an online safety information page to support people to be safe online, and links to online resources.

The full enhancements will be launched in early 2019. These will include a new family and domestic violence category to help people navigate the complex service system, and new features such as safety prompt screens.
Giving Ask Izzy a voice
Through the Telstra Foundation's Tech4Good challenge, we've received funding to develop a voice-activated assistant for Ask Izzy.

The Ask Izzy voice assistant will help disrupt the cycle of youth homelessness by providing a more conversational and personalised way for young people in need to connect to support and services.

It will also make it easier for people with English as a second language, low literacy, limited hand dexterity or vision impairment to find help nearby.

With Telstra's support we've already co-designed a prototype of the assistant with help from young people, and we'll be developing the final product over the next two years.
Delivering digital skills for work & life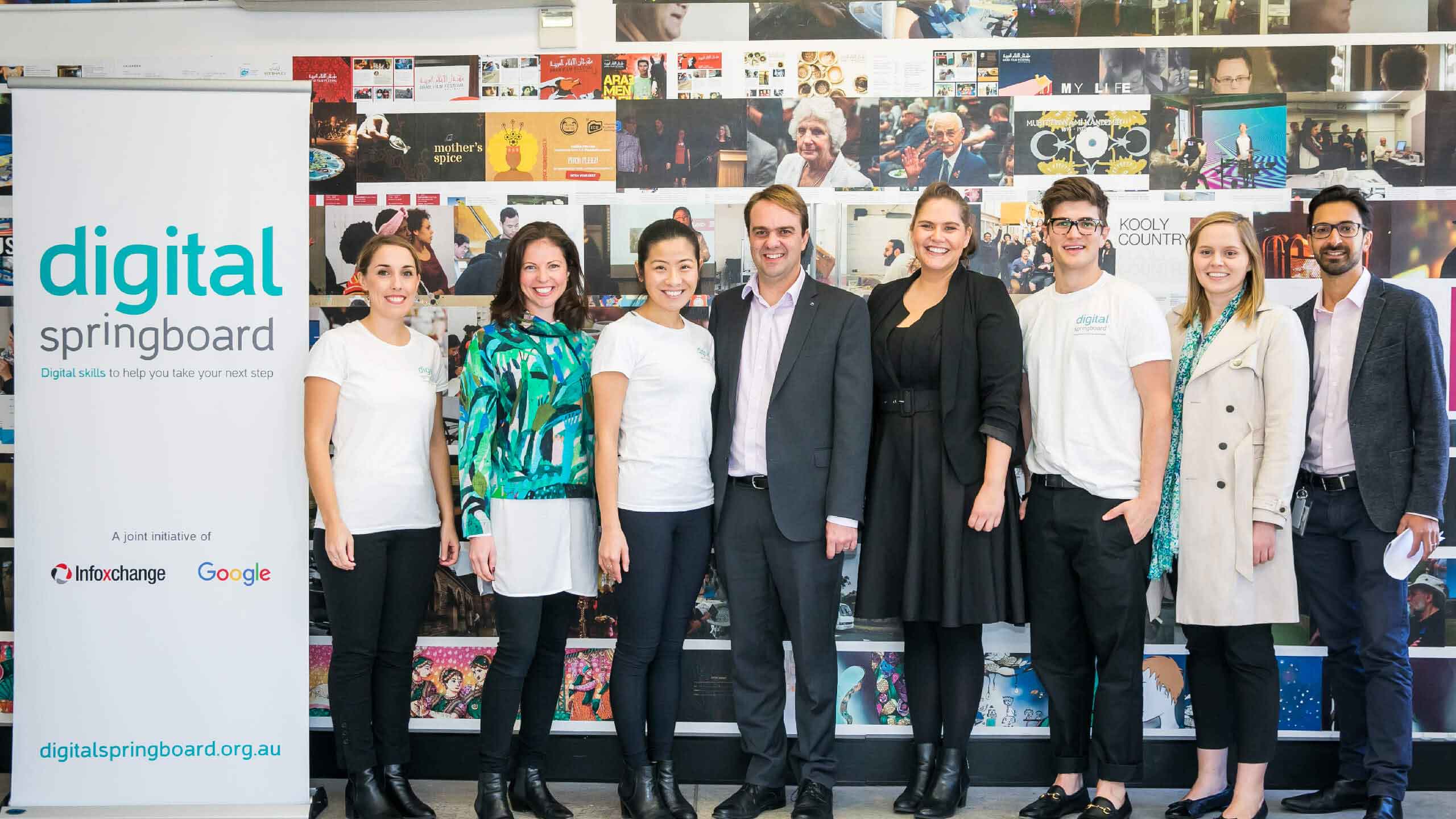 "We believe that technology has the power to connect people, create opportunities and inspire change. But we also understand that some Australians don't feel like they have the skills they need to succeed in today's digital economy. That's why we're working with Infoxchange to deliver Digital Springboard and help people to prepare for the future."
It's predicted that more than half of Australians will soon need to be able to use, configure or build digital systems to stay relevant in the workforce.

However, the digital divide continues to deepen. There has never been a more critical time for building the nation's digital skills.
That's why we've partnered with Google.org to launch Digital Springboard, a program to help people access free digital skills training.

Digital Springboard offers the chance for people from diverse and marginalised communities to improve their digital skills, while also supporting transitions to work and career growth.

The courses on offer focus on job readiness, skills to boost your career or start your own business, with in-depth subjects such as social media and coding.

Courses are being delivered nationally through trusted community organisations such as the Australian Red Cross, the Clontarf Foundation, WISE Employment and the Australian Neighbourhood Houses and Centres Association.

Over 60 organisations have joined as delivery partners, and more than 1000 participants have already completed courses.

Digital Springboard is being delivered right across Australia, giving participants nationwide the chance to become more confident using digital technologies.
Better outcomes
from better data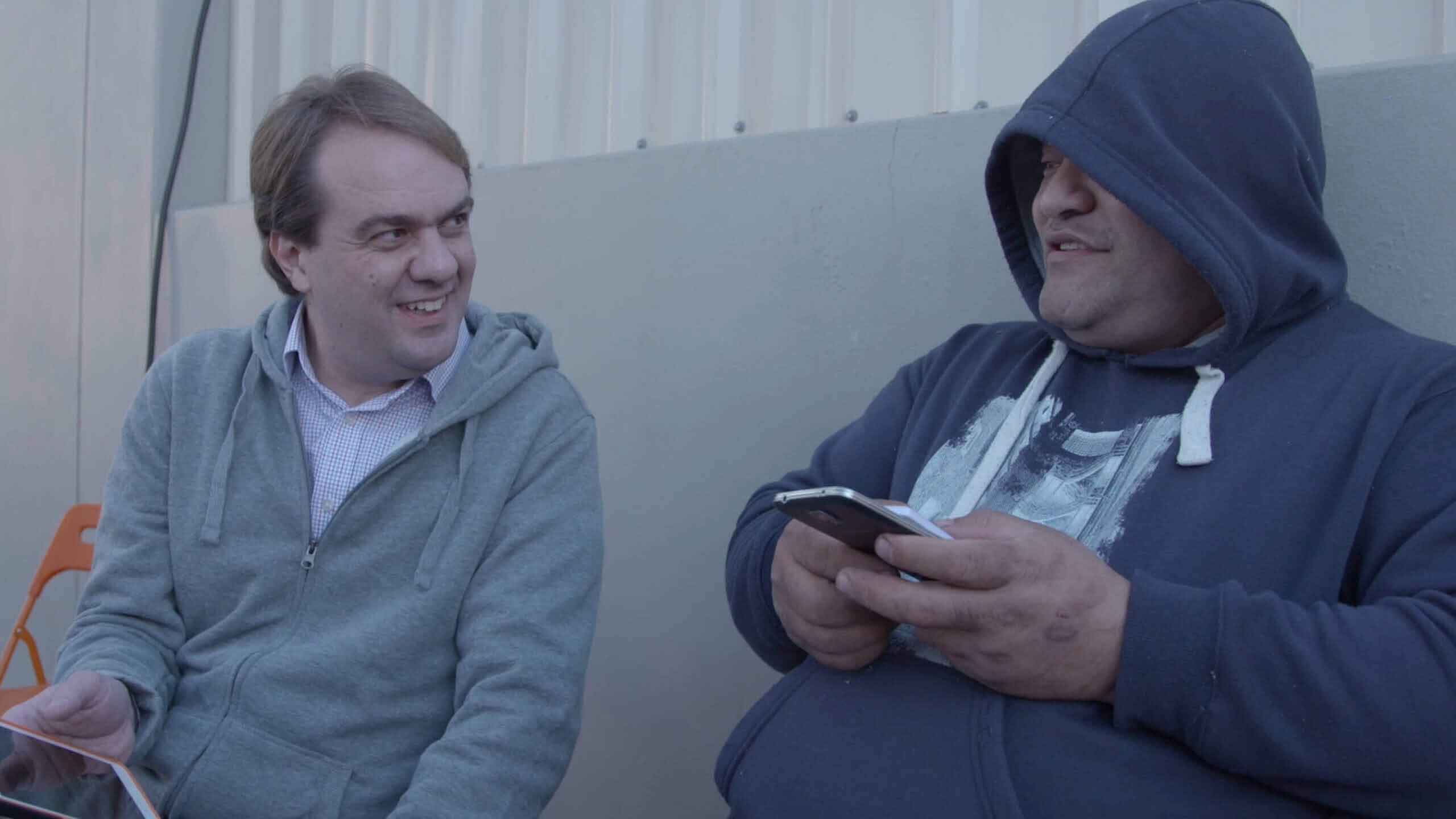 "Having access to the Open Data Platform allows Orange Sky to become more informed, but also provides the opportunity for volunteers to better support our friends doing it tough."
For the first time in Australia, service providers and policymakers are now able to see where people most need help thanks to the Ask Izzy Open Data Platform.
The platform provides information on the supply and demand of support services such as housing, food, mental health and family violence – using location-based, anonymous search data and service listing information taken from Ask Izzy and other Infoxchange sources.

It's the first time this kind of data has been available in Australia, and it gives the community sector unprecedented insights on how and where to provide support to people in need.
"Through this project, Infoxchange is making information available to better understand the demand for housing, food, health and other services across Australia."
The platform also contains data from other sources including the Australian Institute of Health and Welfare and the Australian Bureau of Statistics, giving users a comprehensive view of need and reasons for seeking support services.

The Ask Izzy Open Data Platform was developed by Infoxchange with support from Google.org, and was co-designed with organisations from the community, government and academic sectors.
Supporting services
through client and
case management
"We work with tens of thousands of people every year, across a diverse range of services and activities all over Australia. Using this system has meant people we engage with don't need to repeat their story, no matter where they go, and it helps us provide the support people are seeking more quickly."
For more than a decade, our client and case management system has been positively impacting people's lives by providing an efficient, secure way to manage client data and record service delivery.

As the leading client and case management tool in Australia run by a not-for-profit, we're proud to be delivering a system that is specifically designed to meet the needs of the sector.

Over the last 12 months we've been working with a range of clients on new and enhanced features, including improvements to our National Disability Insurance Scheme module and integration with third party applications.
"Having this technology means that we can be more efficient and effective in the work we do. Most important of all, it means that people in need of housing get the best service available because we're all working together to achieve good housing outcomes for them."
With thousands of government and not-for-profit services using our client and case management system across Australia, we're proud to to be supporting services in these areas: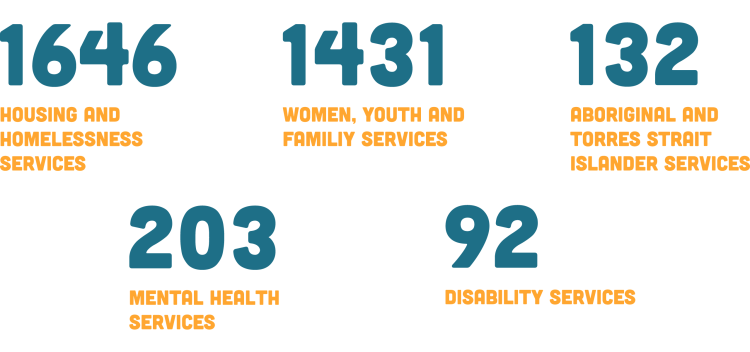 Some of the organisations we're proud to provide with case management solutions include: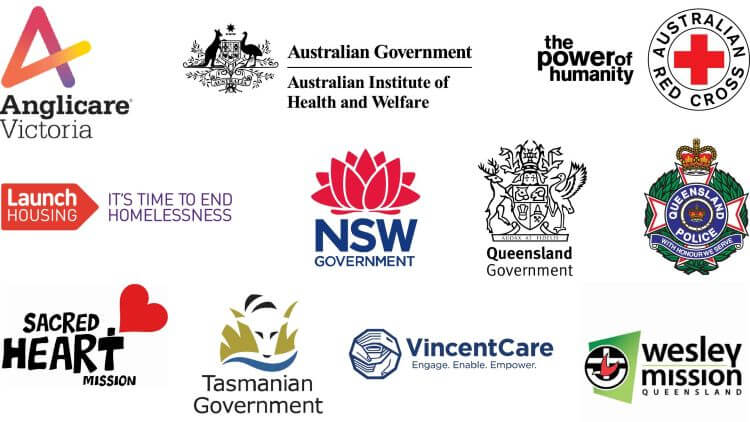 Celebrating our people and culture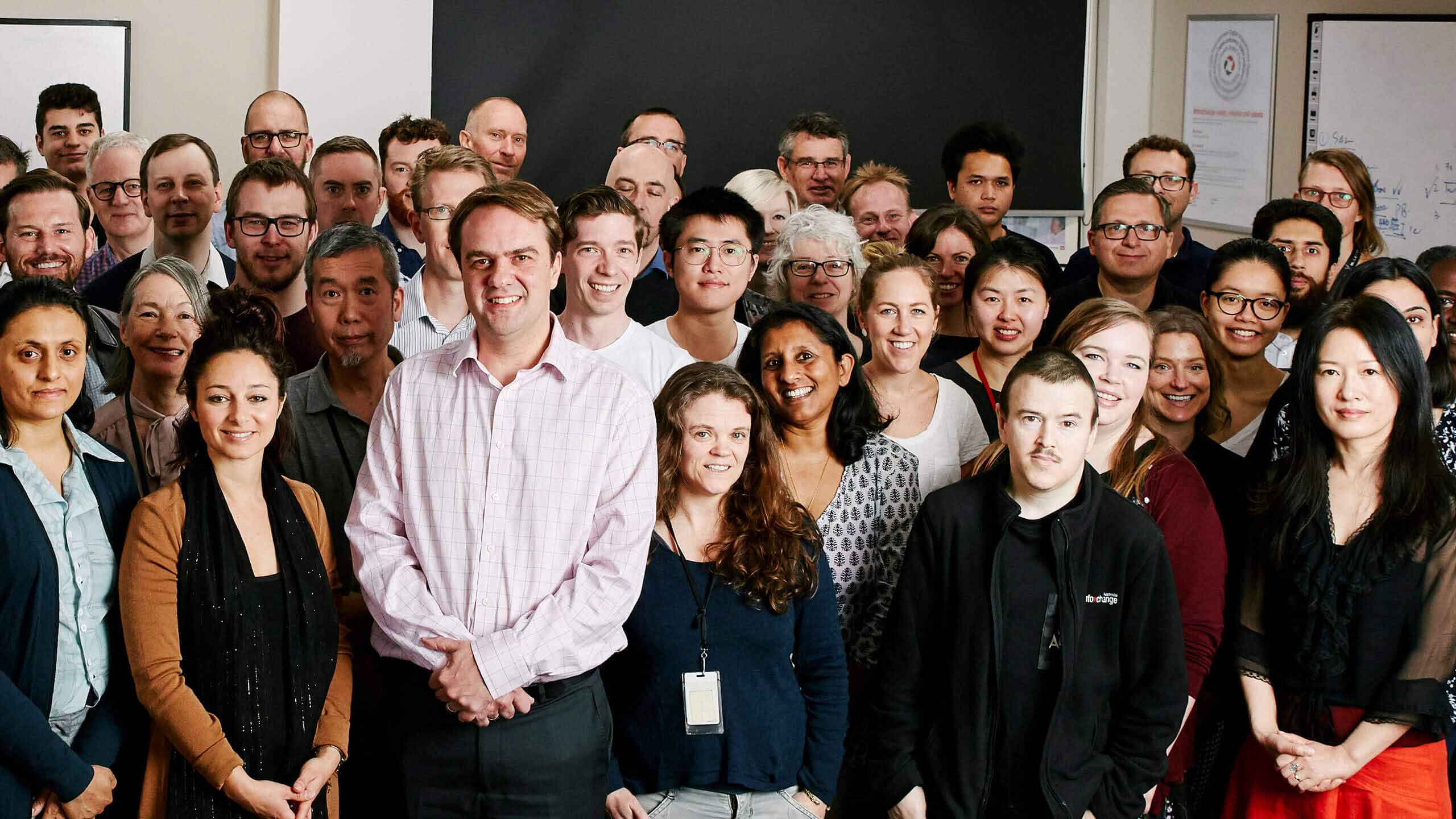 Our people are at the heart of everything we do at Infoxchange.

We value a diversity of people and ideas because we know it creates better outcomes for our organisation – and for our clients.

We're committed to an inclusive culture, and this year we established a Reconciliation Action Plan working group and Diversity and Inclusion committee to work on some important workplace initiatives.

We also know that a good work-life balance is key to maintaining a happy, healthy and effective workplace, so we offer flexible work
arrangements, additional leave provisions and a fabulous health and wellbeing program that includes massages, yoga, fitness training
and fresh fruit.

Most important of all, we love that our people are passionate about our shared vision of technology for social justice. They want to make a difference and know that they're working for an organisation that contributes to a fairer society.

We're really proud of our staff and everything we've achieved together this year.
Thank you
We're incredibly grateful to all our wonderful partners and supporters for helping us achieve positive social change through the smart and creative use of technology.

We thank them for their support and we look forward to many more years of collaboration together.