Technology for social justice
Meet the service providers using Ask Izzy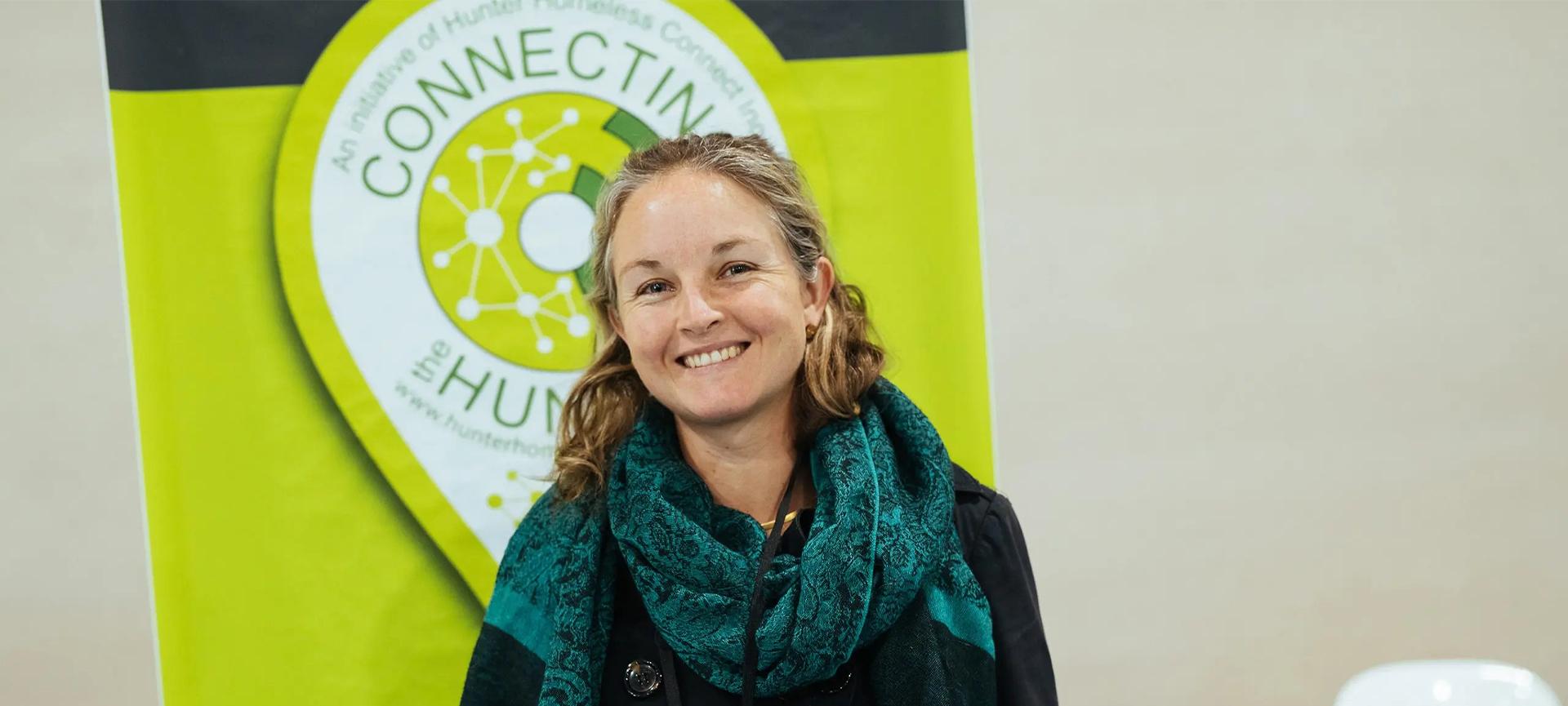 Meet the service providers using Ask Izzy
Hunter Homeless Connect
" It's online, it's colourful, it's user friendly, the icons are simple to navigate. It just makes helping navigate the messy maze of services a lot easier. "
In some respects, Nissa Phillips from Hunter Homeless Connect is like a human Ask Izzy – she's a self-described "connector".
Hunter Homeless Connect began as an annual day to connect people experiencing or at risk of homelessness to their local support services. The organisation was forced to cancel the event in 2020 and 2021 due to COVID-19. As a result, they've been working on other ways to connect people in need with the community via distribution of their own community directory and a 'Pay it Forward" initiative. That's where Nissa comes in.
Nissa's role is to connect people in need in Newcastle, Lake Macquarie and the Hunter region of New South Wales to a broad range of support services including housing, domestic violence support and counselling. She also works with the local business community to coordinate free services such as food and haircuts, and she manages a "Pay it Forward" campaign to raise funds that are distributed in the form of vouchers for food and essential items.
Connecting with local services and keeping her finger on the pulse is crucial to Nissa's role. She says she found Ask Izzy while doing research when she first joined Hunter Homeless Connect, and it made an immediate impression.
"When I got into my role, I realised what I was trying to do was very ambitious," she says. "Then I looked at international best practice for examples of what other people are doing, and that's how I came across Ask Izzy."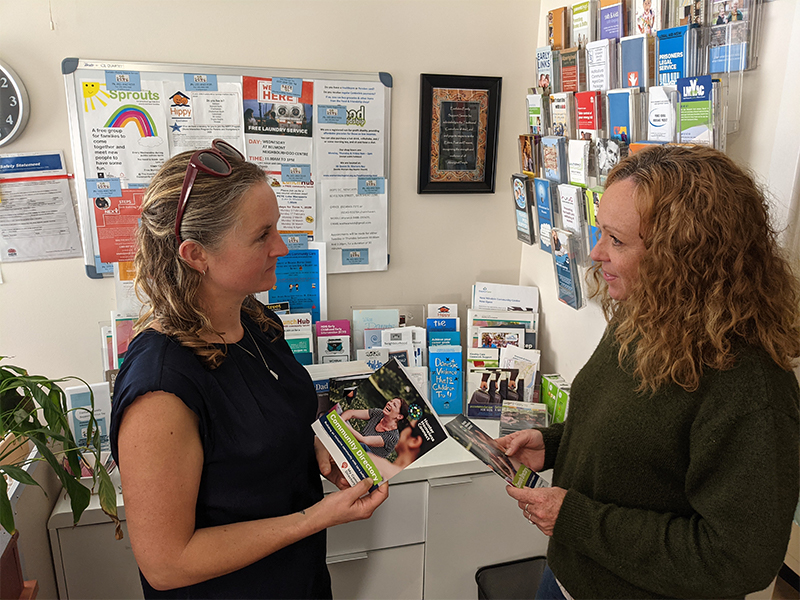 Nissa Phillips (left) with Tracey Peart (right) at Eastlakes Family Support Service
She says it's critical that frontline workers have a tool like Ask Izzy that they can rely on. She frequently recommends it to other workers in the sector as well as to community members who need a bit of support.
"Some people assume that you have to go through a service to be able to find the kind of information you have on Ask Izzy, but you don't. You can find it all on your phone without needing any fancy login. All the information is there, it's location specific and really convenient," Nissa says.
"I've had people who've been through domestic violence situations or homelessness say to me 'Wow, it took me years to learn some of this and it's all right here.'"
Nissa says that homelessness and housing insecurity in the region is at crisis point. While demand for services is already enormous, there are also many people in need who aren't aware of the help available to them, or where to find it.
"There's less than one per cent housing stock available in Newcastle. That's really contributing to homelessness and the changing demographics of who's experiencing home insecurity in the region," she says. "I often come across people who don't know how to access services, who are couch surfing or sleeping in cars."
Nissa says Ask Izzy is a great tool for everyone to remember.
"It's online, it's colourful, it's user friendly, the icons are simple to navigate. It just makes helping navigate the messy maze of services a lot easier."
Find out more about Hunter Homeless Connect.
---
Click here to download or order Ask Izzy promo material.
Want to share your Ask Izzy story to help us spread the word? Get in touch with our marketing and communications team.