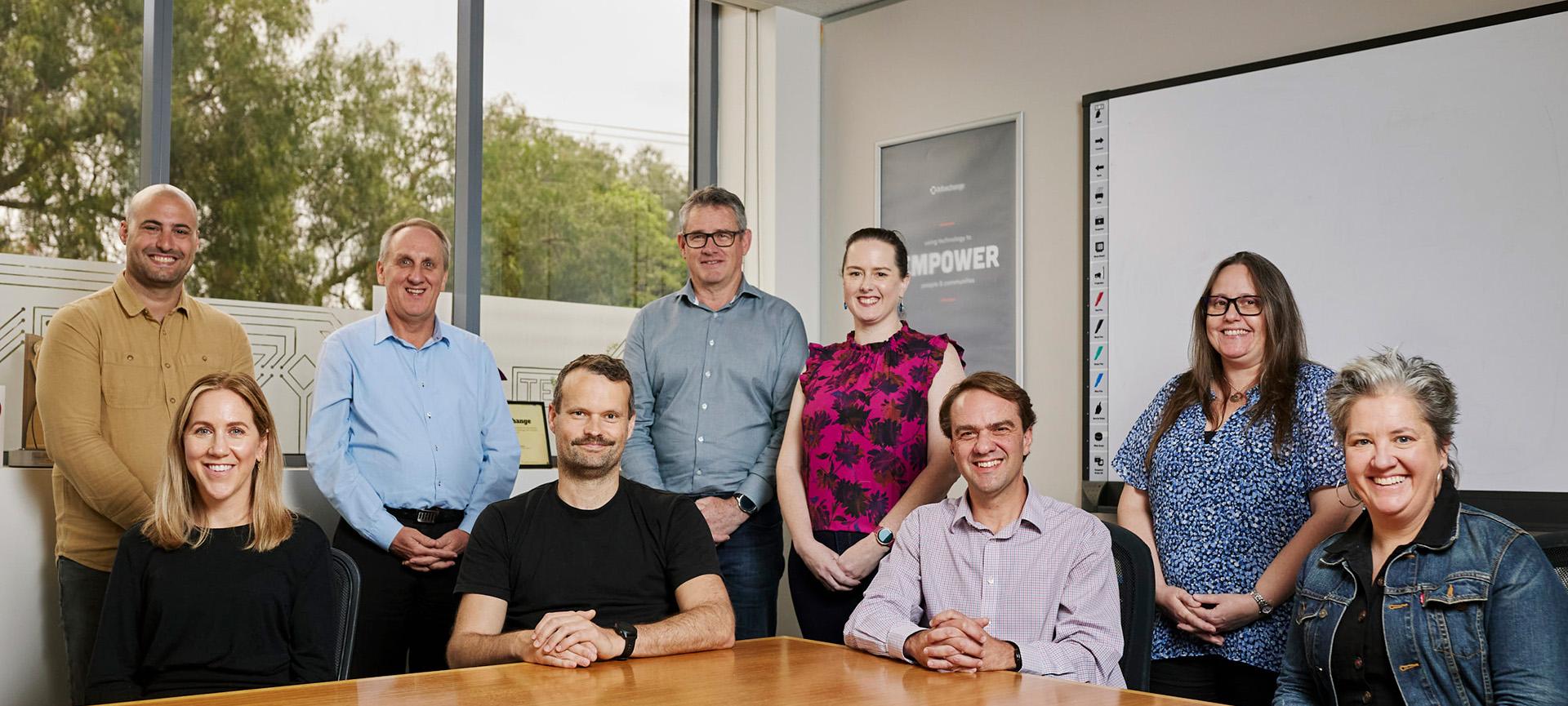 Our leadership team
David Spriggs, Chief Executive Officer

David is passionate about creating a more digitally inclusive society and the role technology can play in improving the efficiency and effectiveness of the not-for-profit sector. David is also Chair of the Australian Digital Inclusion Alliance and a Board member of Specialisterne Australia. He holds a Bachelor of Information Technology from the University of Queensland, a Certificate in Theology from the University of Melbourne and is a graduate of the Harvard Business School Executive Education Program and the Australian Institute of Company Directors. Read more about David.
Brian McLaughlin, Chief Operating Officer

Brian has over 20 years of experience in IT and seven years in community sector-related roles. His role is to ensure that Infoxchange's products and services are strongly represented in the not-for-profit sector. Brian's objectives include driving customer engagement and product development in areas such as support services and data insights while continuing to develop our core products such as case management and referral solutions for the community sector.
Cass Read-Hamilton, Head of Delivery Operations

Cass has had a 25-year career in digital and technology management, working across sectors, including state government, enterprise private sector and community sector roles. She is a creative and inclusive strategy, transformation, and operations executive, with a focus on service delivery and customer operations. Cass is experienced in complex business transformations and is passionate about the intersection of organisational strategy, operations excellence, and social impact.
Alison Ramsay, Head of Technology

Alison has over 27 years experience in developing complex software systems in banking, food production, utilities, logistics and education. She holds a Bachelor of Science with Hons in Computer Science from the University of Dundee. Alison is passionate about encouraging diversity in the technology sector and nurturing highly effective teams that love what they do. She is accountable for establishing Infoxchange's product-led technical vision and leading all aspects of Infoxchange's technology strategy, application development and delivery of solutions.
Mike Davis, Head of Strategic Partnerships and Communications

Mike joins the Infoxchange Group after spending a career working in senior roles in the Victorian public service, executive roles in the for-purpose sector and founding and running his own social impact management consultancy and podcast, which he still runs today. He loves working on solving wicked problems and working with boards and executive teams to drive successful outcomes and social impact.
Laura Notman, Acting Head of Community Impact

Laura has a background in education, beginning her career as a teacher before moving into the NFP sector, working in youth training and employment. Laura has had a range of roles at Infoxchange, focused on creating a meaningful impact in the community. She has led Infoxchange's Digital Employment and Community Engagement programs, boosting digital literacy and digital inclusion at the grassroots community level. She is passionate about ensuring that people's needs and lived experiences are at the centre of all the work Infoxchange does.
Wayne Gorst, Head of Corporate Services

Wayne has over 20 years of experience in the community sector, including working in homelessness, Aboriginal and Torres Strait Islander health and offender support. As a certified practising accountant, Wayne has supported many organisations to deliver effective services and is committed to enhancing the lives of those who are the most marginalised and disadvantaged in our community.
Kate Hickman, Head of People and Culture

Kate brings extensive experience in leading change management across many organisations and industries and many years as a consultant before stepping into human resources in more recent years. Kate has led programs that promote a positive workplace, mental health and wellbeing, employee engagement, corporate social responsibility, and a culture of belonging. Kate's passion for making a difference in society is instilled in who she is and what she strives for.