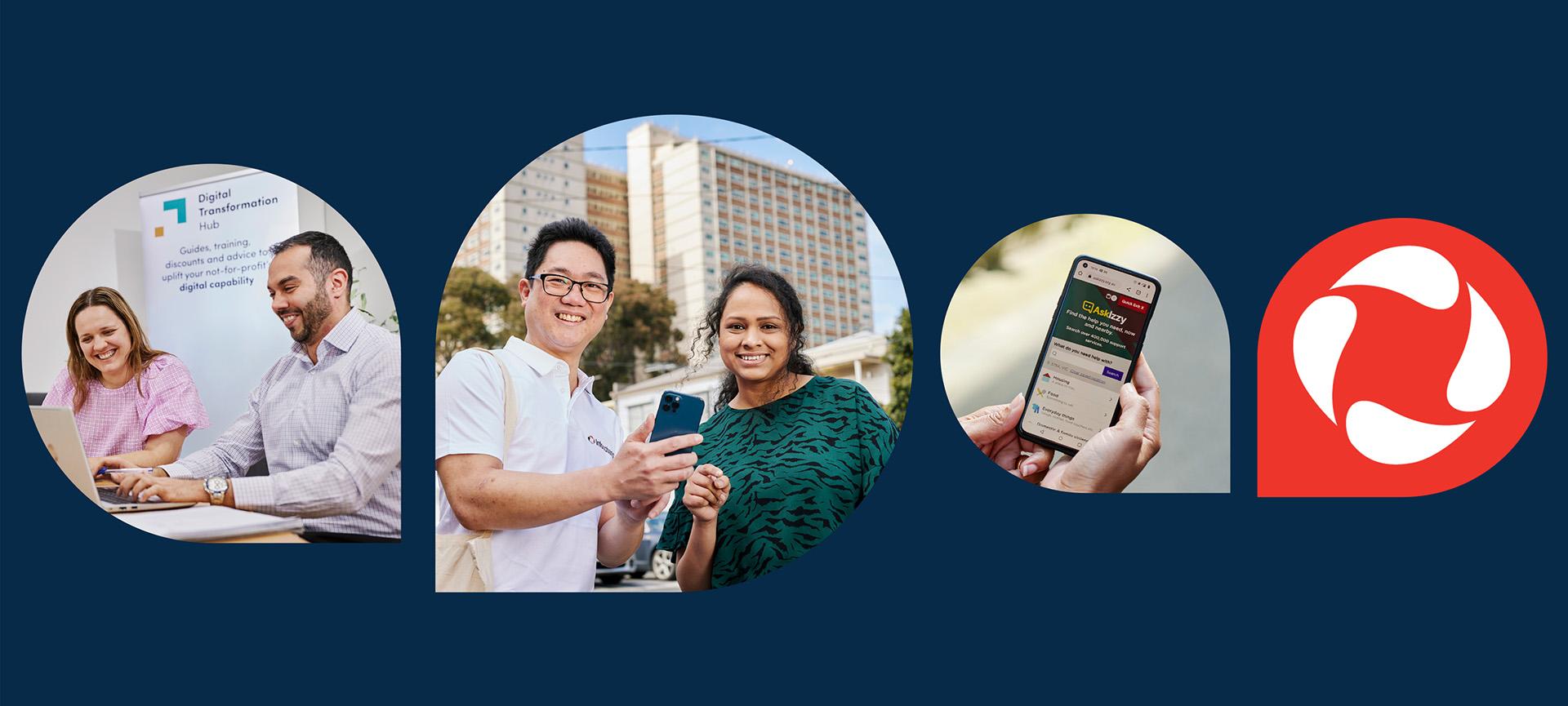 Annual report
The Infoxchange Group is proud to showcase our achievements in the 2022 Annual Report.
Our work has never been more important as we pursue our vision of technology for social justice in a challenging environment with the COVID-19 pandemic, natural disasters and rising cost of living pressures impacting the lives of millions of people across our communities.
Usage of Ask Izzy and our service directories has grown by almost 50% in the past year as more people than ever before have been seeking food relief, financial aid, housing support, mental health and family violence services.
The sector has continued to invest in technology despite the challenging environment and we have been pleased to see a strong uptake of our Digital Transformation Hub with organisations prioritising their online presence, information systems, cyber security and staff capability.
Infoxchange's three-year strategy is focused on continuing to scale our impact with our vision of technology for social justice at the heart of everything we do.
This year we invested in a number of initiatives to support our strategy including next generation product development, transforming our managed IT services, development of Ask Izzy Plus and strengthening our people, capability and systems.