Technology for social justice
About us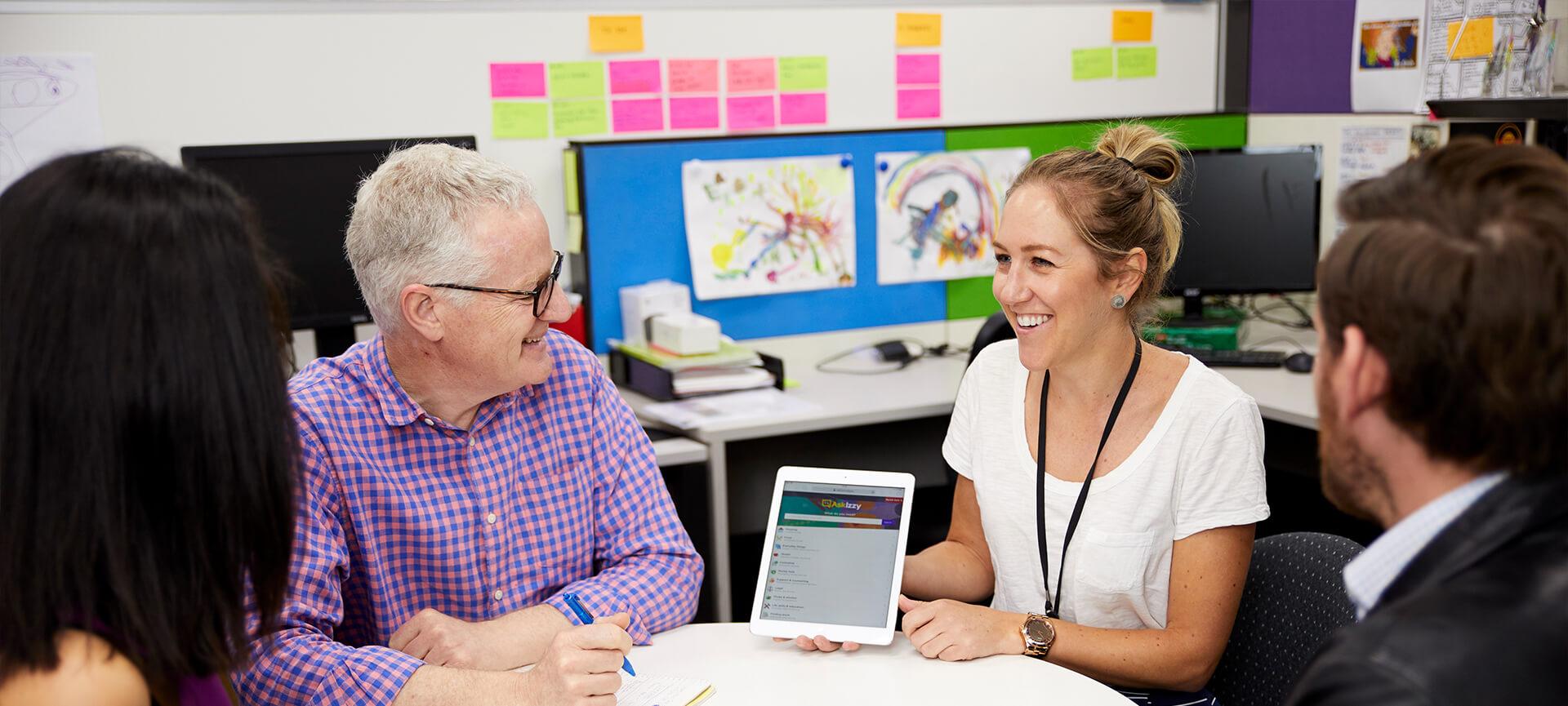 About us
What we do 
Infoxchange is a not-for-profit social enterprise that has delivered technology for social justice for over 25 years.
With over 100 staff across Australia and New Zealand we tackle the biggest social challenges through the smart and creative use of technology.
We work with community, government and corporate partners to solve family violence, homelessness, mental health and issues facing people with disabilities, the elderly, Aboriginal, Maori and Pasifika communities.
Our products and services are used by over 7500 organisations across the community sector. We provide the right tools to improve efficiency and deliver greater impact – from nation-wide service coordination systems to IT advice for individual organisations.
Our community programs focus on digital inclusion. We use technology to improve the lives of vulnerable people, driving social inclusion and creating stronger communities. We believe no-one should be left behind in today's digital world.
Our history
It all started in 1989 in a garage in Springvale, Melbourne where our founder, Andrew Mahar, built the first online crisis accommodation register to help people experiencing homelessness find a bed for the night. This led to the creation of Australia's most comprehensive directory of health and welfare services and  Ask Izzy, for which we won the Google Impact Challenge in 2014.
Establishing our vision of technology for social justice, we started to provide more services for the community and for not-for-profits. Providing computers to low-income earners through Green PC and delivering affordable broadband and skills training into social housing across inner city Melbourne through Wired, our mission of digital inclusion was born.
Responding to a need within the not-for-profit sector, we developed our service coordination and client and case management applications to help organisations become more efficient and effective.
When the 2011 Christchurch earthquake hit in New Zealand, we knew we had the right expertise and skills to help not-for-profits rebuild. We worked with the New Zealand Government and Microsoft to build the IT capacity of not-for-profits to make sure their systems could stand up to anything that comes their way.
Today, we continue our work across Australia and New Zealand with over 100 staff and our services and community programs help millions of people each year.