Technology for social justice
Service directory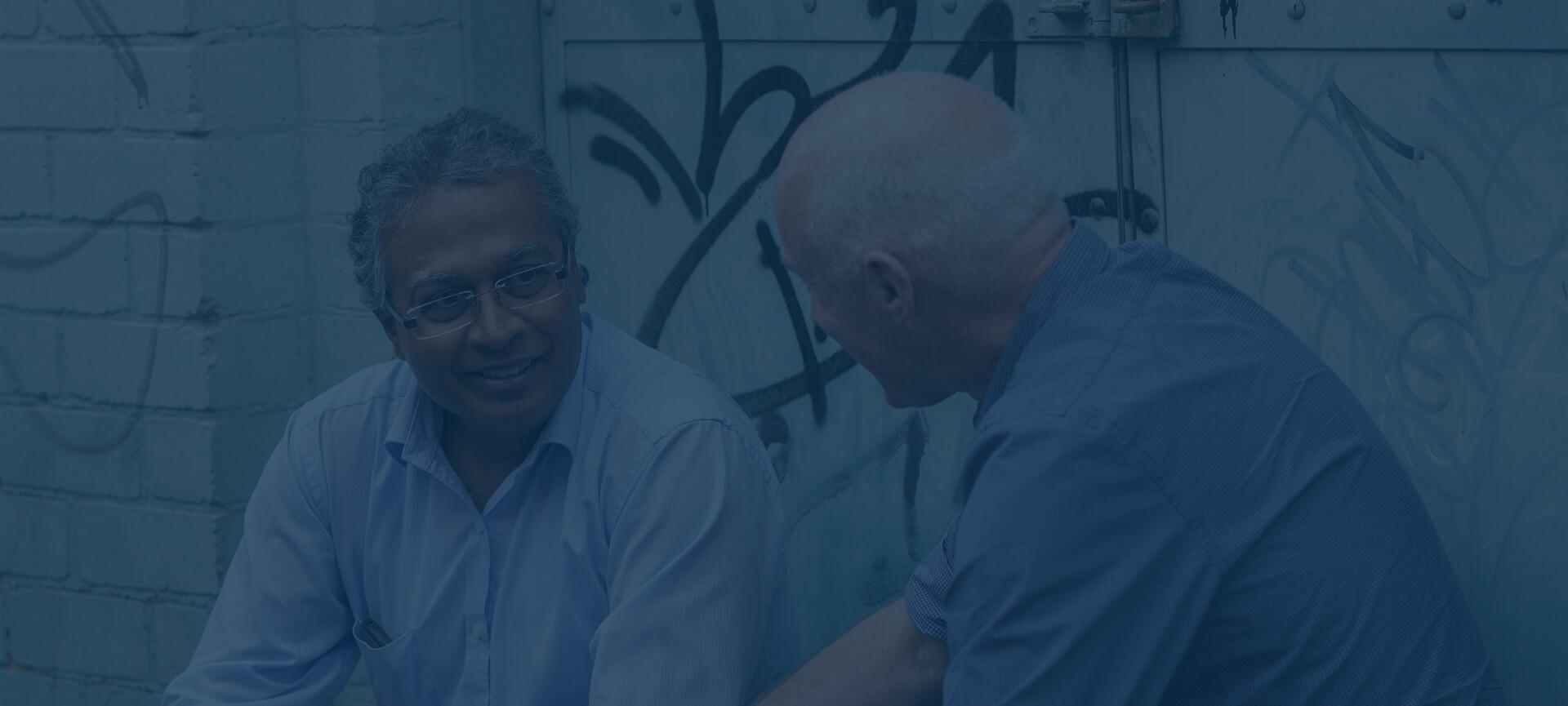 Service directory
Australia's largest up-to-date directory of health and welfare services.

Australia's
largest
service
custom
made for
government and
free
listings
for community
About
The Infoxchange Service Directory is Australia's largest up-to-date health and welfare services directory, with over 430,000 services listed.
Each year, the directory responds to more than 4 million requests for assistance, helping Australians find the services they need. With a powerful human force of committed database updaters behind it, the service directory is perpetually up to date with concise and accurate service listings.
The directory powers Ask Izzy, our mobile website that connects people with housing, a meal, health and wellbeing services, support, counselling and much more.
Not-for-profits can access the Infoxchange Service Directory to power their own service delivery platforms via the API or the service directory widget. Not-for-profits can also gain deep insights into the needs of service seekers through our anonymous usage data, enabling data-driven decision making to meet the needs of their communities. We can customise our directory to respond to the specific needs of communities so you can deliver the most relevant results based on your location.
A growing number of government services and not-for-profits use our service directory to support the people they serve. They tell us that our directory is the foundation that underpins their service, maximising their impact in their communities.
How our directory can work for you
Service Directory API
The service directory API connects the information in the Infoxchange Service Directory to any website or application, allowing it to send queries to and display results from our service directory. The API ensures that users have a consistent and secure method of accessing directory information, regardless of where they are accessing it.
Using the service directory API, you can provide your help seekers with accurate and up to date service information from any interface you choose with no database maintenance necessary.
The API allows you to build a range of different "front ends" without understanding how the "back end" works. For example, an organisation could have a service directory on their website with their branding and use Infoxchange Service Directory data to source results for user search queries. In this scenario, the Infoxchange Service Directory acts as the "back end", serving the "front end" of the website's service directory. All the organisation needs to do is set up access to the API. They can rest assured that search results will always be accurate and up to date.
Examples of the API in action: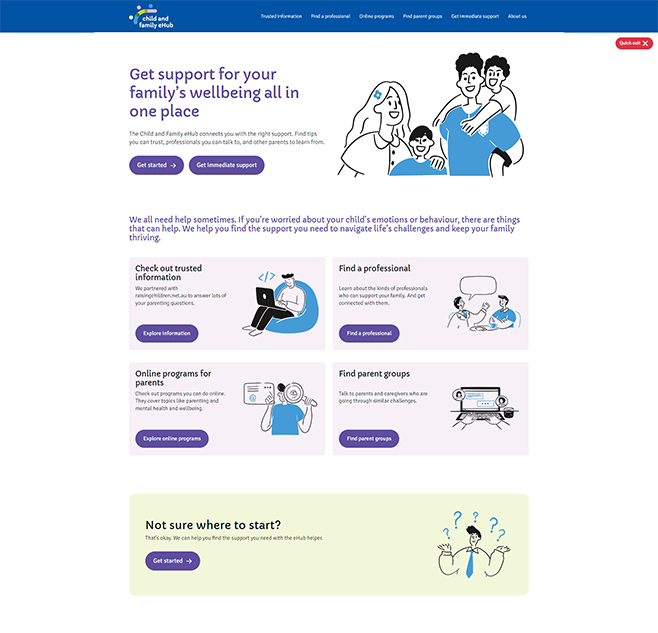 ---
Child and family eHub uses the API to deliver category-specific search results to families with young children. The API allows for seamless integration with their website and chatbox assistant.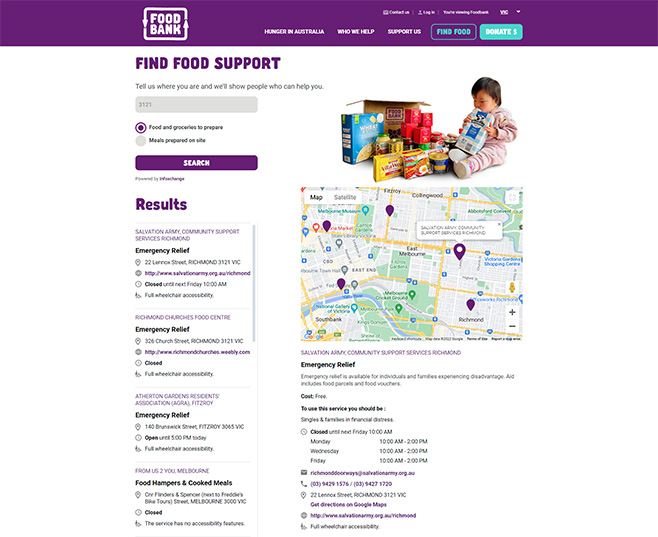 ---
Foodbank uses the API to run a user-friendly, simple search box that displays full results of support services in a searcher's chosen area.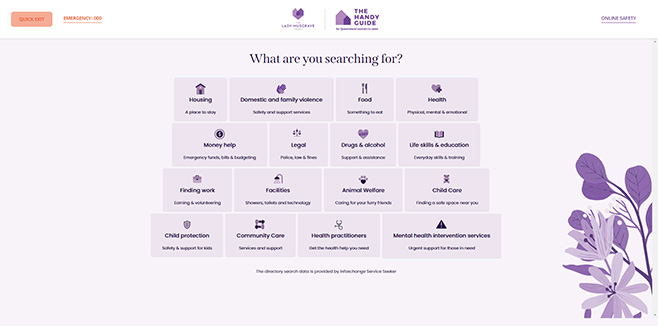 ---
The Lady Musgrave Trust uses the API to power The Handy Guide and offer pre-filtered categories for users to search in.
Other clients currently using the service directory API include:
Service Directory Widget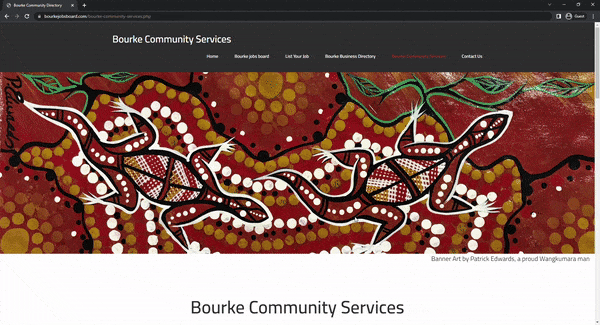 The service directory widget is a simple search field you can place on your website that connects directly to the Infoxchange Service Directory. The widget is a pre-built "front end" to the API that you can implement on any web page with a small code snippet. It comes with Infoxchange branding or the branding of another API "front end" that we have developed.
Once a user searches for a service, our directory gets to work to display a list of results.
Clients who have implemented the service directory widget include:
Service Directory Data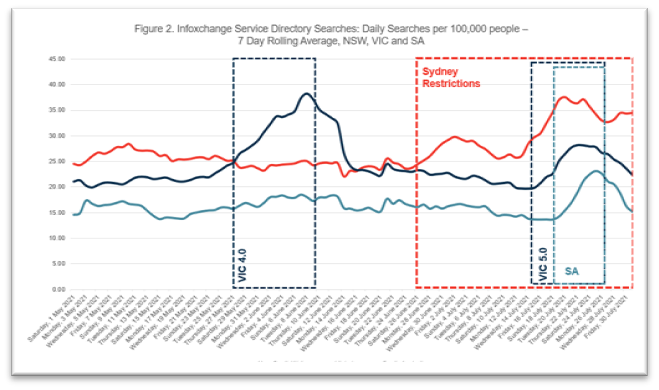 With thousands of searches for help performed via our directory every day, we can provide organisations with a rich data source on the needs of help seekers in Australia.
You can use this anonymous usage data to identify trends and insights in housing, food, health, counselling, support and more from any location in Australia.
Institutions such as universities and governments use the data to make informed proposals and changes and provide actionable insights for policymakers and service providers.
You'll find examples of data insights we can provide in our Ask Izzy COVID reports.
Want to know more? Get in touch with the team today.