Technology for social justice
An app to support people in crisis

An app to support people in crisis
Lifeline
I'd like to know more
The challenge
One in five Australians will experience a mental health issue in the next 12 months, so it's important that those who need help have easy access to it.
Having already built their online Service Finder directory, Lifeline wanted us to also create a mobile app as a way to reach even more Australians needing crisis support.
The solution
We developed the Lifeline Service Finder app, containing the details of more than 85 000 free or low-cost support services across Australia.
Whether it's domestic violence, living with a mental illness or contemplating suicide, anyone experiencing personal crisis can use the app to find the nearest available help quickly and easily.
The free app is powered by Infoxchange's service directory, Service Seeker, which was developed to allow people to access up to date, accurate information on health and welfare support services at any time of the day or night.
Learn about Service Seeker
The client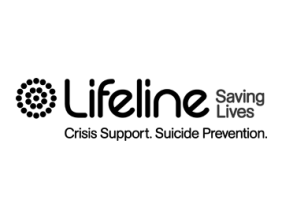 Lifeline is a national charity providing all Australians experiencing a personal crisis with access to 24-hour crisis support and suicide prevention services. Lifeline receives over 2500 calls a day, or one every 33 seconds.