Technology for social justice
Telstra Top Up
Telstra Top Up
$160 mobile credit recharges for those doing it tough

About
Infoxchange and Telstra recognise the importance of staying connected, especially when times are tough.
That's why we're incredibly proud to partner with Telstra for the Telstra Top Up program. The program helps those experiencing vulnerability stay connected to the people and services supporting them by providing a $160 Pre-Paid mobile recharge with 70GB of data for six months.
The program is available to Community Service Organisations that support vulnerable women, youth and families, First Nations communities or refugees, or community members impacted by homelessness, natural disaster, domestic and family violence, mental health, disability, financial difficulty or food insecurity.
Individual members of the public can't access Telstra Top Ups directly but may be eligible for other financial assistance from Telstra. If you are a member of the public and would like more information then check out our FAQs below.
Organisations can access the program via Infoxchange's SHIP, CIMS and SRS case management systems. If your organisation provides support in one of the focus areas above and would like to access Telstra Top Ups, ask your Service Manager to contact the team at Infoxchange to register your interest.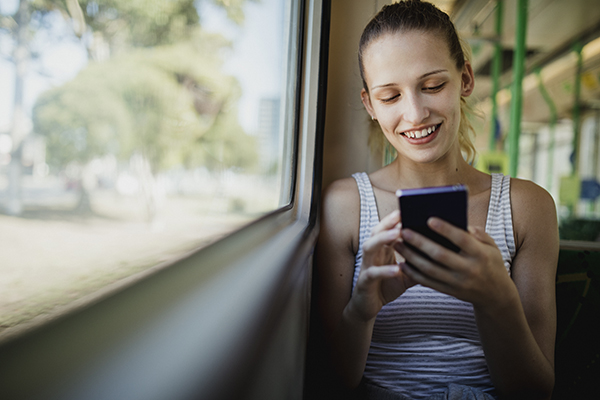 Frequently asked questions
Which services are eligible to take part?
To access the Telstra Top Up program, service providers must be current users of Infoxchange's SHIP, CIMS or SRS case management systems to assist people in vulnerable circumstances such as:
Homelessness
Natural disaster
Domestic and family violence
Mental health
Food insecurity
Disability
Women, Youth and Families
Refugees
First Nations communities
How does my service or organisation take part?
SHIP and CIMS already have Telstra Top Ups enabled. We are now accepting expressions of interest from organisations using SRS that want to access the Top Up program. Contact us to register your interest.
Is there any cost to our organisation to be part of the program?
No. There is no charge to access the program for existing SHIP, CIMS or SRS users.
How does it work?
The program works by allowing trusted Social Service providers and community organisations to bestow a $160 Telstra Pre-Paid mobile recharge to clients through Infoxchange's case management system.
We provide specific instructions on processing the Top Up when a service provider has opted into the program.
Is my client eligible to receive a Top Up?
Telstra trusts that our providers and organisations use their best judgement to determine that the client is in need and that the system is not gamed or abused.  
To be eligible, a client must:
Have an existing "Telstra Pre-Paid Mobile" (not on a "Telstra Pre-Paid Mobile Casual" plan) service, or 
Connect a new Telstra Pre-Paid mobile service (Telstra Pre-Paid starter kits are available from $2 online at Telstra.com or in Telstra stores and multiple other retailers such as Woolworths, Coles and Officeworks)
Not have received a Top Up previously in the financial year.
How often can my client receive a Top Up?
A client can receive a maximum of one $160 recharge per financial year (1 July to 30 June).
What happens if my client already has credit on their phone?
Telstra will add the $160 recharge to what the client already has, meaning they can still access any data or inclusions from their current Telstra recharge until it expires. Then, the new $160 Top Up recharge will begin.
Is there a minimum age requirement to access the program?
A valid proof of identity is required to activate a Telstra Pre-Paid service, and the minimum age accepted is ten years old.
Is Telstra Top Up available on Pre-Paid phones from other providers?
No. You can only apply the Telstra Top Up to an existing Telstra Pre-Paid mobile phone service.
If your client is not on a Telstra Pre-Paid service and needs the Top Up, they must purchase and activate a new $2 Telstra Pre-Paid SIM to be eligible. Clients who want to keep their existing phone number can arrange this through the standard Telstra Pre-Paid activation process.
How can my clients get a Telstra Pre-Paid service?
Pre-Paid Telstra starter kits are available from $2 in Telstra stores and other retailers such as Woolworths, Coles and Officeworks.
Please note that there are two types of Pre-Paid mobile plans at Telstra. Check your client is on "Telstra Pre-Paid Mobile" (not on a "Telstra Pre-Paid Mobile Casual" plan) before applying for a $160 Top Up to ensure they get the best value. Your client can check this via the MyTelstra App or by contacting Telstra. Be aware – if your client needs to move plans, they may lose their current recharge value.
Can I use Telstra Top Up if my client has a Telstra Post-Paid service?
No, Telstra Top Up can only be applied to Pre-Paid services.
Click here for more details on the assistance that Telstra can provide to customers in these situations.
How long does a client have to use the Top Up?
The $160 Top Up will enable unlimited calls and texts to standard Australian numbers and 70GB of data over six months. The client must understand that the 70GB of data may not last the full six months if they use it all before the six months are up. Unlimited calls and texts to standard Australian numbers will remain until the recharge has expired.
My client needs more assistance. Who can I contact?
Click here for more details on contacting the financial assistance team at Telstra.
What data does Infoxchange provide to Telstra?
The system sends the client's phone number and the agency that requested the Top Up to Telstra. No other client data is provided.
Telstra will not contact the client using this information.
What sort of consent does my client have to provide?
The client must provide consent to receive the Top Up. The consent can be verbal, but the agency must record it in SHIP / CIMS / SRS when they perform the Top Up.
The client agreed to Telstra's Privacy Policy and Terms of Use when they obtained their Pre-Paid mobile service.
My service or organisation doesn't currently use Infoxchange's case management system, but we'd like to. How do I find out more?
Over 3,500 services across the community and government sectors use our system to help more than half a million people each year. If you want to find out what it can do for you, read more here. If you'd like to chat, we'd love to hear from you; please get in touch.
I am an individual, not a service provider. How can I get access to Telstra Top Ups?
Telstra Top Ups can be offered by registered service providers to individuals they are supporting who are at an increased risk of harm or disadvantage without financial assistance. If you are receiving support from a service provider in one of the focus areas mentioned above and will be further disadvantaged without financial support, your service provider may be able to help.
If your service provider isn't registered for Telstra Top Ups or you are looking specifically for financial support, you can learn more about available financial assistance options from Telstra here.
If you are not currently connected with a service provider, you can use our community services search tool, Ask Izzy, to find service providers specialising in the type/s of support you need.