Technology for social justice
Work with us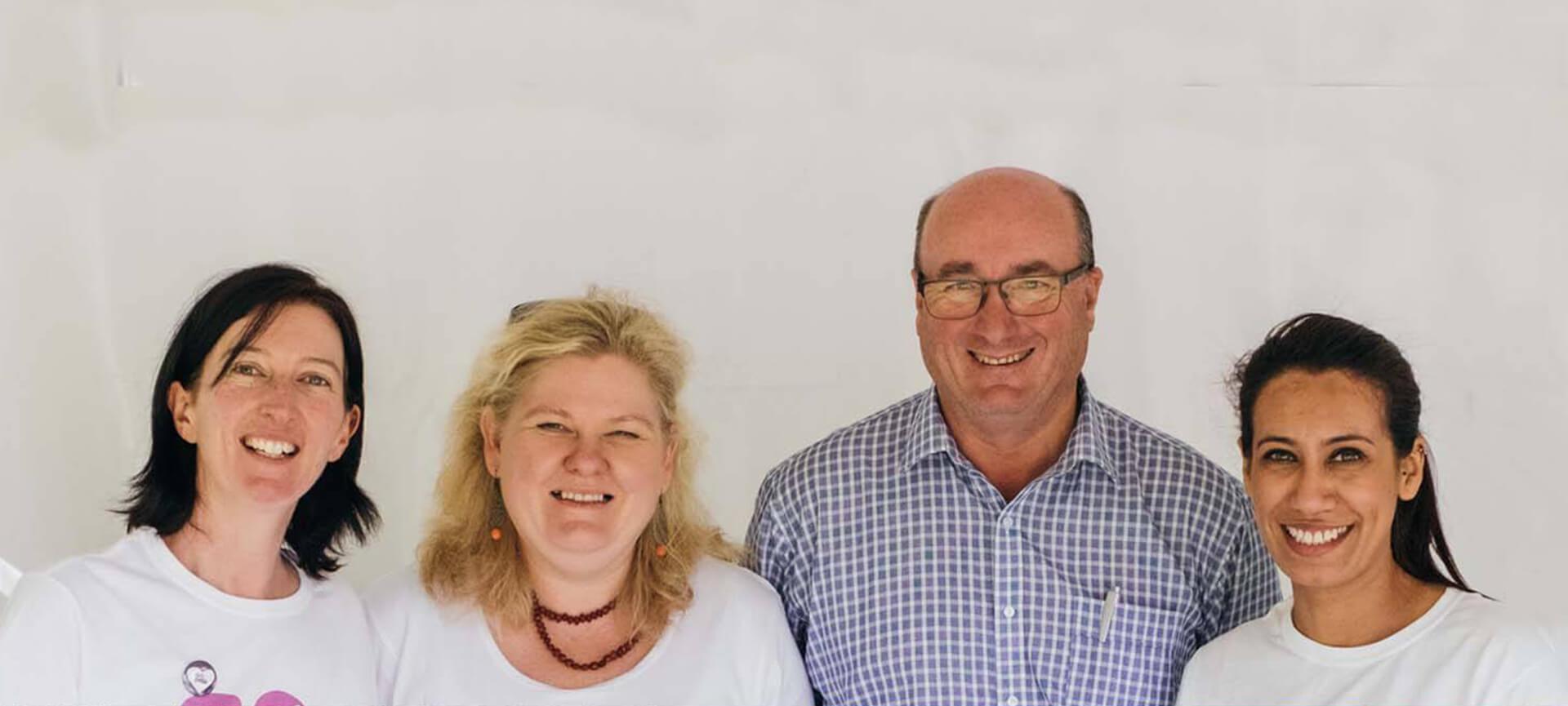 Work with us
At Infoxchange we believe no-one should be left behind in today's digital world and we're always looking for passionate and talented people to join our team.
Fun and flexible work environment
We strive to create a flexible, friendly and supportive work environment for all our staff.
In return for the dedication that our employees bring to their roles, we offer a wide range of staff benefits, which include but are not limited to:
leave-loading
monthly on-site massages
weekly yoga and personal training sessions
fruit delivered to the office
an Infoxchange 'pantry' filled with yummy snacks
regular social activities like our mid-year and end-of-year functions and an annual awards ceremony.
Committed to sustainability
As a founding partner of the Victorian Government's TAKE2 initiative, we are working towards net zero greenhouse emissions by 2018. This includes moving to renewable energy suppliers, using sustainable paper sources and other measures to reduce our ecological footprint.
Our locations
We work in both Australia and New Zealand and our main offices are in Melbourne, Brisbane and Christchurch. We also have staff in Sydney, Adelaide, Auckland and Wellington.
Current positions
If you share our vision of "technology for social justice" and want to work in an exciting community-focused organisation, we'd love to hear from you. 
We are looking for a creative and passionate Digital Associate to lead content strategy across our digital channels. This person is someone who lives and breathes digital media and who loves knowing the latest trends. In this role they will create and curate a wide range of branded content, using multiple platforms and formats to engage and retain Infoxchange customers. They will also get involved in conversations and drive thought leadership on key issues, including family violence, disability, digital inclusion, mental health and Indigenous issues. 
Our IT service desk is always looking for hands-on, enthusiastic and experienced service desk professionals to join the team. The IT service desk is responsible for providing high-quality IT services to internal Infoxchange staff and external Infoxchange clients. The ideal candidate will have a passion for the not-for-profit sector, good communication skills and a strong customer service ethic, as well as knowledge and experience with Windows 7+ and Office 2010+.
The Consultant is responsible for providing high-quality consulting services to Infoxchange staff and clients to help them get the value from information technology. This role reports to the Consulting & IT Services Manager and works closely with the other members of the team.
The Senior Microsoft Systems Engineer is responsible for design and implementation of technical solutions from the IT Services team, ensuring our services are viewed by clients as 'best in class'; enabling staff and volunteers to work effectively and offering excellent value for money. The ideal candidate will be required to lead the design and installation of Microsoft technologies, provide quality, appropriate technology advice to Infoxchange clients, support business development activity in a pre-sales and solution design scenarios as well as second level support services on key Microsoft technologies.
If you don't see the job you're after, please email your CV to [email protected]rg and we'll be in touch as opportunities arise.