Technology for social justice
Ask Izzy
Ask Izzy
Connecting people with housing, a meal, money help, family violence support, counselling and more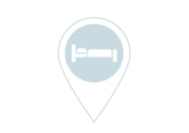 About
Developed by Infoxchange in partnership with Google, realestate.com.au and News Corp Australia, Ask Izzy was co-designed with people who have experienced homelessness and leaders in the homelessness sector. With over 20 major and contributing partners, strong collaboration between the community, corporate, government and academic sectors has been key to its success.
Since it was launched by Prime Minister Malcolm Turnbull in January 2016, the site has had more than 1.8 million searches.
Details
There are over 350 000 services listed in Ask Izzy from across Australia, including:
food 
housing
everyday things 
health providers
Centrelink offices
Better outcomes from better data
The Ask Izzy Open Data Platform is a data tool that provides insights into the supply and demand of services across Australia such as housing, food, health and more.
Designed as a one-stop data shop for the community and social services sector, the platform aims to provide organisations with information they can use to better tailor support to people who are struggling.
The Ask Izzy Open Data Platform was developed by Infoxchange with support from Google, and was co-designed with organisations from the community, government and academic sectors.
Free access for Telstra customers
In November 2016, Telstra began providing free, unmetered access to Ask Izzy to anyone using their network. This is the first time Telstra has provided free access to a site for a social cause, and marks a significant milestone for the accessibility of Ask Izzy.
Service provider resources
If you are a service provider, you can submit up-to-date service information using the Ask Izzy website to ensure it is relevant for you and your clients.  If your service is not listed, you can add your service details easily.
The Ask Izzy service provider portal will also be available soon – you will be able to share information about short-term services and programs with people in need straight away.
To get the word out to people who are homeless or at risk across Australia, we have a range of promotional materials available for download.
Award-winning service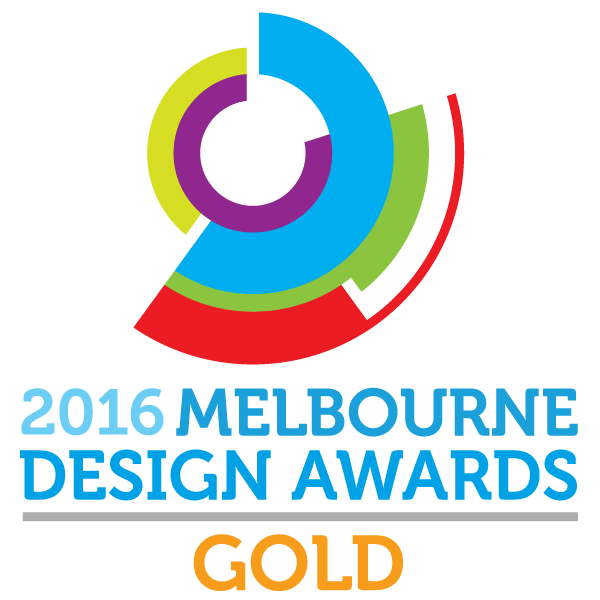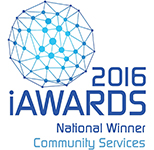 In 2016, Ask Izzy won the national iAward for Community Services and gold at the Design 100 Melbourne Design Awards. 
Get involved
We are constantly working to improve Ask Izzy to provide the best possible results for people who are homeless and the service providers who work with them.
If you or your organisation are interested in partnering with Infoxchange on the continuing development of Ask Izzy, contact us to see how you can become involved.
About
Ask Izzy is a mobile website that connects people in need with housing, a meal, money help, health and wellbeing services, support and counselling and much more.
It is free and anonymous, with over 350,000 services listed across Australia.
Ask Izzy is also free to use on the Telstra mobile network. This means people don't need to rely on having credit or access to free wifi in order to use the site.
With more than 1 million searches on the site since it was first launched in 2016, Ask Izzy continues to connect tens of thousands of people to the help they need.
The knowledge I picked up playing around with Ask Izzy for an hour probably took me about three years on the street to pick up.
For someone who is in a crisis, the last thing they need is their mobile phone running out of charge right when they need it most. Your donation of a $15 Ask Izzy power card will give someone enough mobile charge to help them find a meal, somewhere to stay, financial assisstance and much more. 

Details
We're making improvements
Providing safer family violence support
The Ask Izzy Help at Hand project, funded by the NAB Foundation, aims to enhance and raise awareness of Ask Izzy for people fleeing domestic violence. Our data shows that people leaving family and domestic violence are one of the biggest users of Ask Izzy. Ask Izzy will help people experiencing violence to find the services they need safely and be an invaluable tool for organisations to make referrals. 
The Help at Hand updates to the website will launch in March 2019. Read more about the key elements for this project.
If you want to get involved, or have any questions you can email [email protected]
If you or someone you know is experiencing family or domestic violence, or are confused or concerned about your relationships, you can call 1800RESPECT 24 hours a day, 7 days a week.
---
Giving Ask Izzy a voice 
Through the Telstra Foundation's Tech4Good challenge, we've received funding to develop a voice-activated assistant for Ask Izzy. 
The Ask Izzy voice assistant will help disrupt the cycle of youth homelessness by providing a more conversational and personalised way for young people in need to connect to support and services. It will also make it easier for people with English as a second language, low literacy, limited hand dexterity or vision impairment to find help nearby. With Telstra's support we've already co-designed a prototype of the assistant with help from young people, and we'll be developing the final product over the next two years. Read more about this project.
---
Aboriginal communities project
With help from the Victorian Government, Ask Izzy has been redesigned to ensure Aboriginal and Torres Strait Islander people feel welcome and included when they are seeking support. The media release, No shame when you Ask Izzy, outlines further details about this project. 
---
Subscribe to receive Ask Izzy updates
To keep up-to-date with the latest Ask Izzy stories, projects, events and upcoming launches, sign up to our quarterly enewsletter, Ask Izzy Updates and follow us on Facebook.