Technology for social justice
Ask Izzy
Ask Izzy
One website, thousands of support services in your back pocket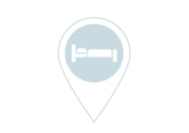 Resources for service providers
As well supporting individuals who are seeking support, Ask Izzy is used every day by service providers, government agencies and corporate hardship teams across Australia to help their clients find support.
There are over 370,000 services listed in Ask Izzy, including:
food 
housing support
health and mental health services
Centrelink offices
To help spread the word about Ask Izzy, or provide more information to your clients, we have a range of promotional materials that you can download and print - take a look at the "Downloads" section on the right-hand side of this website.
Want to add or edit your details on Ask Izzy?
If you're a service provider and you're not listed on Ask Izzy you can add your service details via this simple form on the Ask Izzy website.
If you'd like to edit your existing details please email us.
About our partners
About Ask Izzy
Many things in life are out of our control, and any of us can face unexpected hardships. So when you need help, now or in the future, Ask Izzy is here for you.
Ask Izzy is a website that connects people in need with housing, a meal, money help, family violence support, counselling and much more.
It is free and anonymous, with thousands of services listed across Australia.
And if you're on the Telstra or Vodafone mobile networks, you can access Ask Izzy on your phone even if you don't have credit or access to wifi.
With more than 4 million searches on the site since it was first launched in 2016, Ask Izzy continues to connect tens of thousands of people to the help they need.
Want to know more?