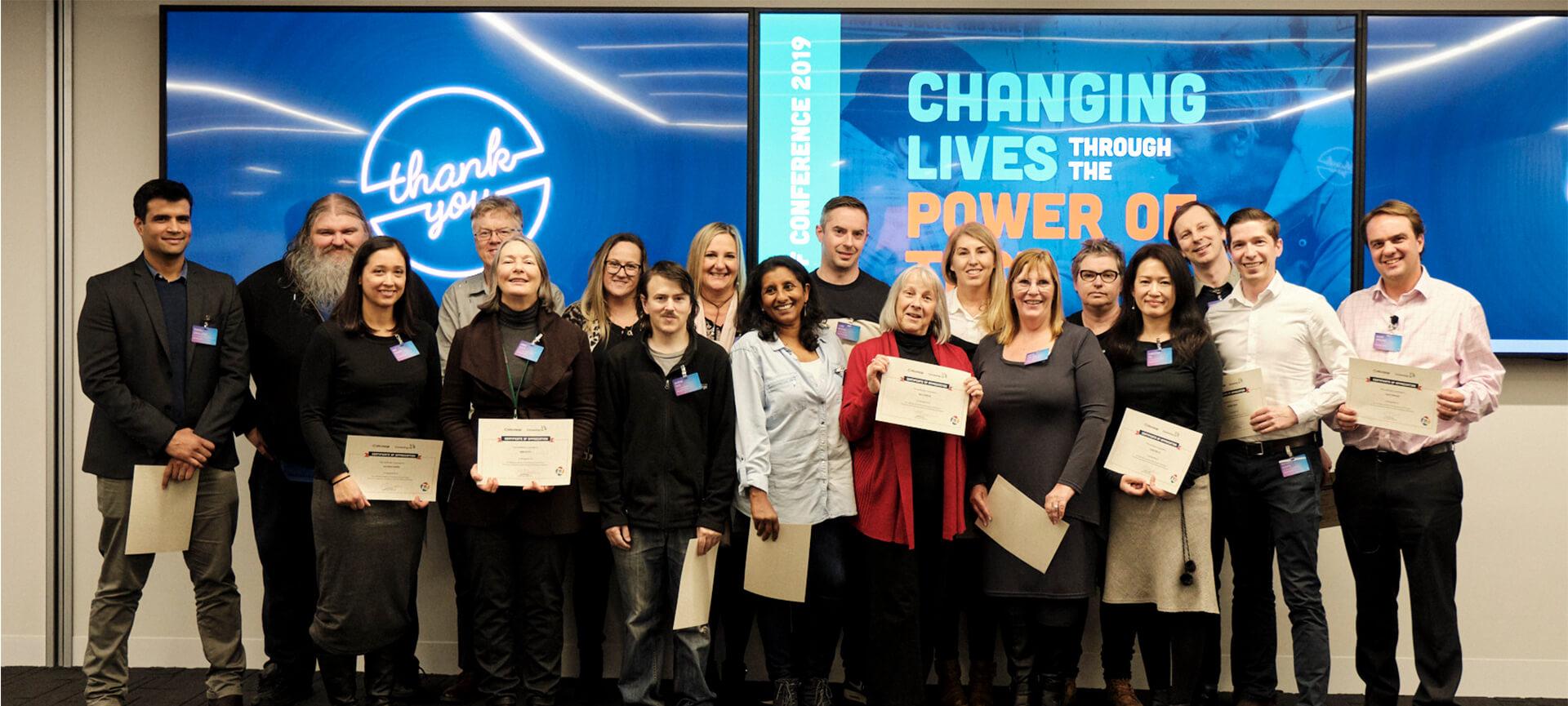 Our first staff conference celebrates 30 years of technology for social justice
Last week our staff gathered at the Telstra offices in Melbourne for our very first staff conference, celebrating Infoxchange's 30th birthday and our recent joining of forces with Connecting Up.
With the theme "Changing lives through the power of tech", the conference marked the first time all our staff had been together in the one place, including our Brisbane team and our new South Australian colleagues from Connecting Up.
The aim of the day was to not only celebrate how far we'd come over the last three decades, but also to provide an opportunity for staff to get to know each other and look to the future of our organisation.
One of the day's highlights was hearing stories from staff via five-minute "lightning talks", with staff members from across the organisation talking about their background, personal career journeys and what makes them so passionate about working for social justice.
We were lucky enough to hear from a whole host of exciting and inspiring guest speakers, including George McEncroe, founder of the women's rideshare app Shebah, David Tubb from Orange Sky Australia, Jackie Coates from the Telstra Foundation and Natalie Collins from the Centre for Inclusive Design (and former Infoxchange staff member!).
The day also featured video messages from some of our valued partners, including Google, REA Group, Queensland Police Service, MYOB, Sacred Heart Mission, Microsoft, AIHW, Orange Sky, NAB and Australian Red Cross.
And we were honoured to be joined by Infoxchange's founder, Andrew Mahar, as well as members of the Infoxchange Board later in the day.
Thank you to everyone who helped make the day a great success, especially all our incredible speakers! And massive thanks to Telstra for giving us the use of their amazing Customer Insight Centre for the day.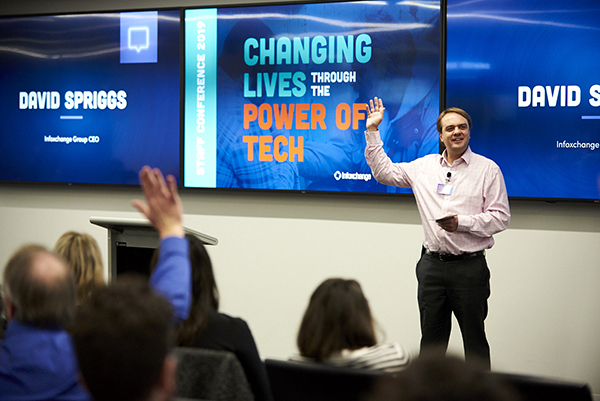 Infoxchange Group CEO David Spriggs speaking at our staff conference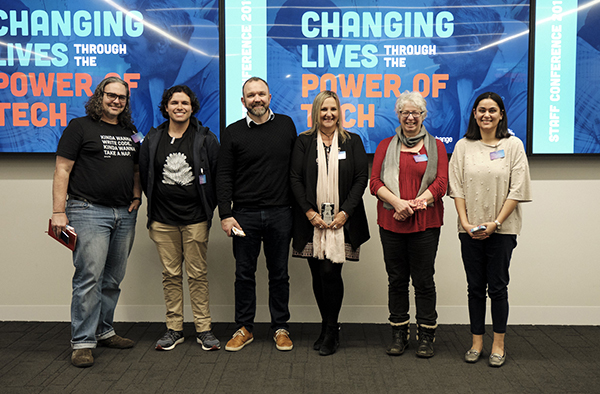 Staff members who shared their personal stories via "lightning talks", from left: Robert Wilde, Philip Townsend, Grant Smythe, Sarah Rayner-Fry, Trish Anderson and Rabia Rizwan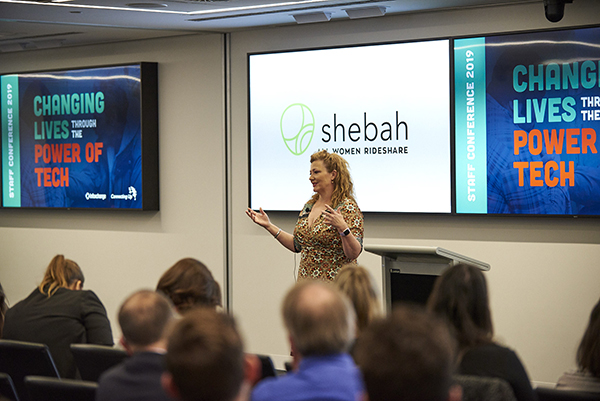 Shebah founder, George McEncroe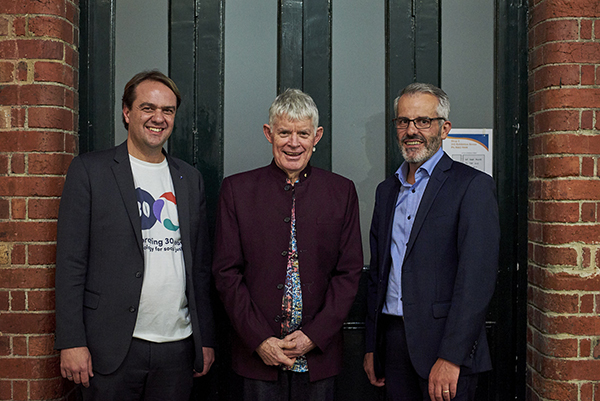 From left: Infoxchange Group CEO David Springs, Infoxchange founder Andrew Mahar, Infoxchange Group Chair Stan Krpan