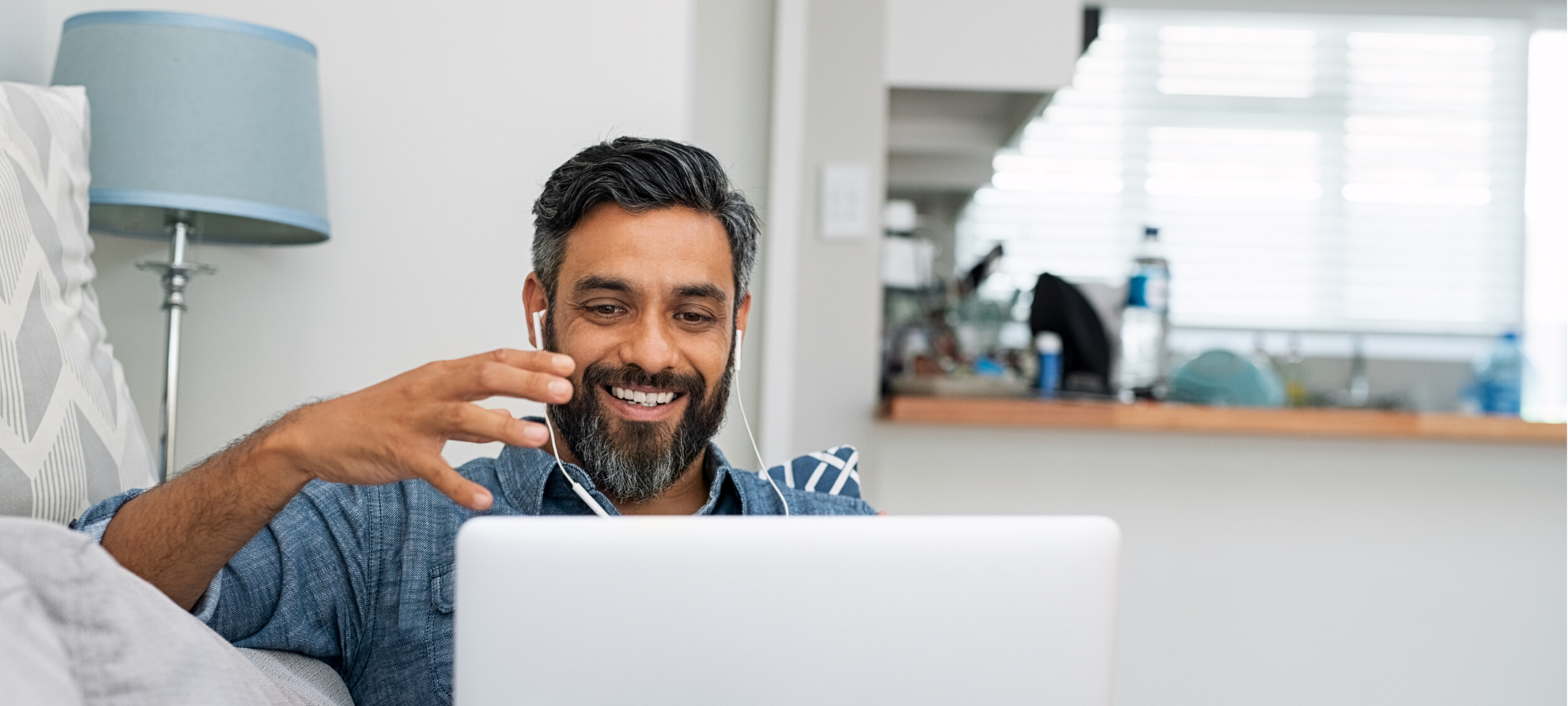 How we're using tech to keep our staff connected through COVID-19
At Infoxchange and Connecting Up, we're lucky that most of our work can be done safely and effectively from home during the COVID-19 crisis. And because we use secure cloud-based technology across all our offices, most of our staff have been able to make the move to working from home with very few issues.
But working from home is not without its own challenges – particularly when it comes to feeling disconnected from the more social aspects of working in an office.
We've always placed huge importance on the morale, health and wellbeing of our staff, so we've been busy coming up with ideas to make social isolation a little easier on everyone.
Here are some of the measures we're taking to ensure our staff are feeling supported, happy and healthy throughout the COVID-19 crisis:
Meditation and yoga
We've been providing health and wellbeing initiatives for our staff for many years now, including group fitness, yoga classes and massages. While social distancing now means most of these activities are now impossible, it doesn't mean we shouldn't keep looking after our health.
In the last few weeks, we've begun running online sessions through video conferencing so that staff can still join from home. These include a weekly guided meditation session to practice mindfulness and "restorative stretch" yoga, which focuses on the head, neck and shoulders.
Lunch and learns
We like to provide our staff with opportunities to learn new things, whether it be from an external source on an interesting topic or just one of our staff teaching their colleagues about their particular part of the business.
So we've started hosting regular online "lunch and learn" sessions, where we organise speakers to present to our staff at lunchtime on a range of topics via video conferencing. Some the latest topics have included making decisions with data and building resilience in challenging times.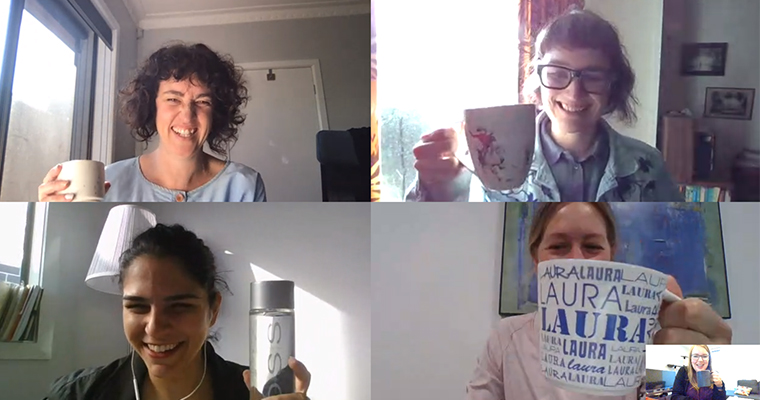 Morning coffees with the team look a little different these days.
Coffee catch-ups and virtual lunches
When you're working from home, you miss a lot of the small social interactions with your colleagues that are a normal part of any workday – even if it's just quick chats in the kitchen as you're making your morning cup of tea.
So we've been encouraging our teams to still have social catch ups over video calls, including morning coffees and group lunches.
Some of our staff are even having online Friday night drinks with their team members to round out the week. These kinds of casual social interactions are hugely important and provide some much-needed light relief during what can be a difficult time.
Virtual social events
Our social committee always does a great job of organising fun events that allow our staff to socialise throughout the year, including our end of year party, wine and cheese nights, bake-offs and more.
Of course many of those options are off the table with the current situation, but that doesn't mean the fun has to stop. Luckily there are lots of great tools out there that can help connect people in fun and innovative ways.
For example, we've started doing weekly prize draws with the help of Wheel of Names and we'll be hosting online trivia using Kahoot! Other options include watching a movie together with Netflix Party or playing interactive games with Jackbox. And the best part is that most of these tools are either cheap or free!
Looking for more tips to get you through COVID-19? Check out our other recent posts.