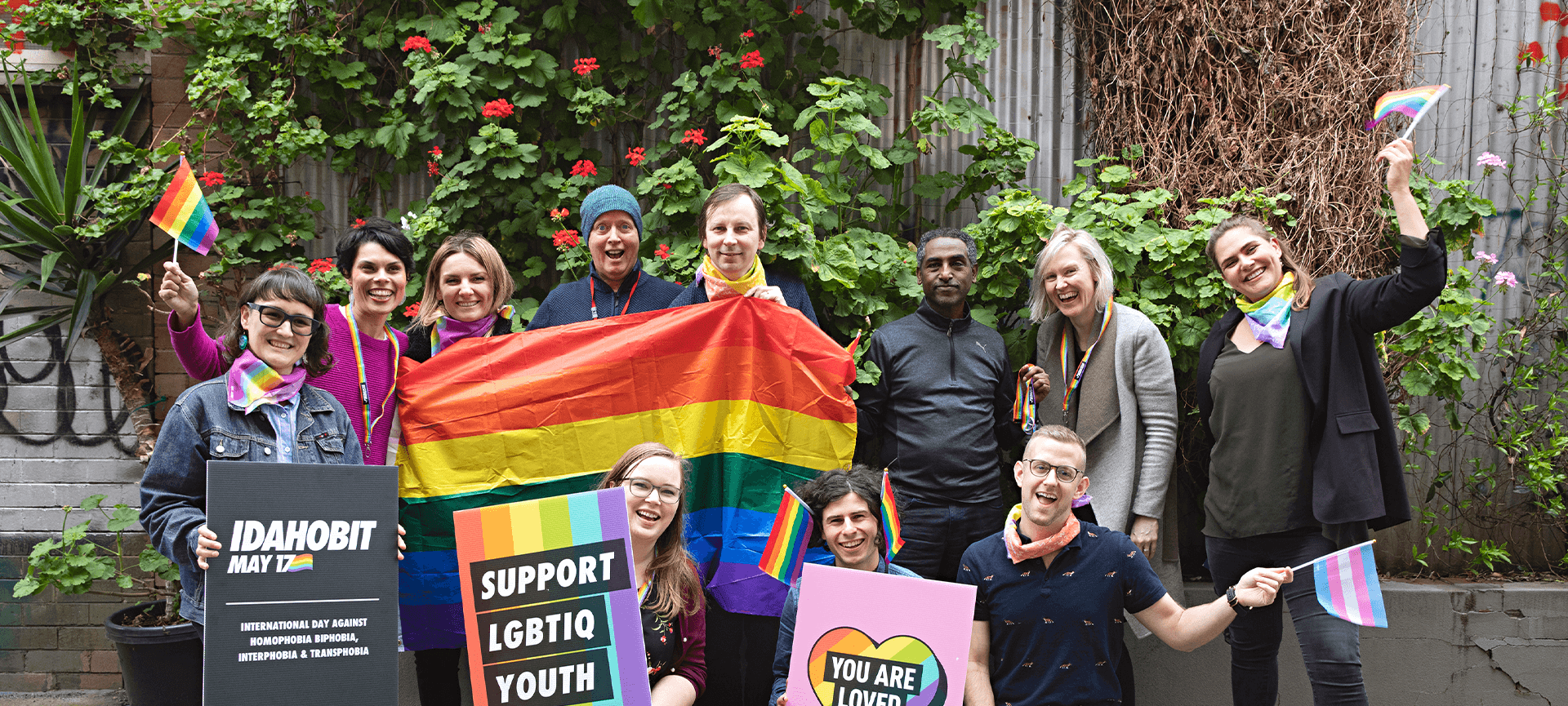 Paving the way to better support our LGBTQIA+ communities
By Brendan Vella, UX Designer at Infoxchange
For many people in Australia, June marks tax time and the arrival of winter, but for a growing number of us, it signifies Pride Month.
 
The USA holds Pride Month to commemorate the Stonewall Riots and the beginning of the modern LGBTQIA+ equality movement. While we don't officially mark it here in Australia, it's becoming an increasingly important time for LGBTQIA+ communities and our allies.
It's a time to reflect on everything we've achieved in the movement towards equality, to shine a light on those that are still fighting for acceptance, and to encourage our friends, family and colleagues to educate themselves about the issues that still impact our daily lives.
At the Infoxchange Group, we're taking steps to learn more about how to show proactive support for our LGBTQIA+ employees and the broader community so that we can be a more diverse and inclusive organisation.
One simple but very important step we've taken is to encourage staff to add their pronouns to their email signatures to minimise misgendering our workmates. Whether you identify as trans, non-binary, gender diverse or an ally, this normalises discussions around gender, which are conversations that benefit everyone.
For our staff and visitors to the Infoxchange Group offices, we're also in the process of appropriately labelling our bathrooms so people can choose the one that best suits them. Our first step was to signpost our "all-gender" bathroom. However, we've since learnt that for gender diverse folks, the current graphic on the sign could be perceived as othering or transphobic. We understand that we won't always get it right on the first try, but we're actively committed to finding the most inclusive solution.

Brendan Vella, UX Designer in our Social Innovation and Digital Inclusion team
I'm also extremely proud of the work my team has been doing in this space. Earlier this year, the Social Innovation and Digital Inclusion team completed a free, online workshop called "Building a Workforce of Allies: Gender and Sexual Diversity in the Workforce". The workshop gave us the skills and confidence to become better allies to our LGBTQIA+ peers and we learnt new ways to create a more inclusive environment for our future colleagues.
Part of the Infoxchange Group's commitment to learning is listening to those with lived experience so that we can create a culture that's safe and welcoming for our staff and the communities we serve.
Recently we were fortunate enough to host trans advocate and trainer in gender equity, Michelle Shepard, in our Melbourne office, with more than 100 staff streaming the session across our offices. Michelle generously shared her transition story and experience of navigating the world as a trans woman. It was an illuminating and powerful discussion, which we all learnt so much from.
If your organisation is starting the journey towards a more inclusive workplace for LGBTQIA+ people, Minus18 is a fantastic place to start. They offer up-to-date workplace training to empower communities to champion inclusivity, and your communities will be better for it.
Visit the Minus18 website to find out more.