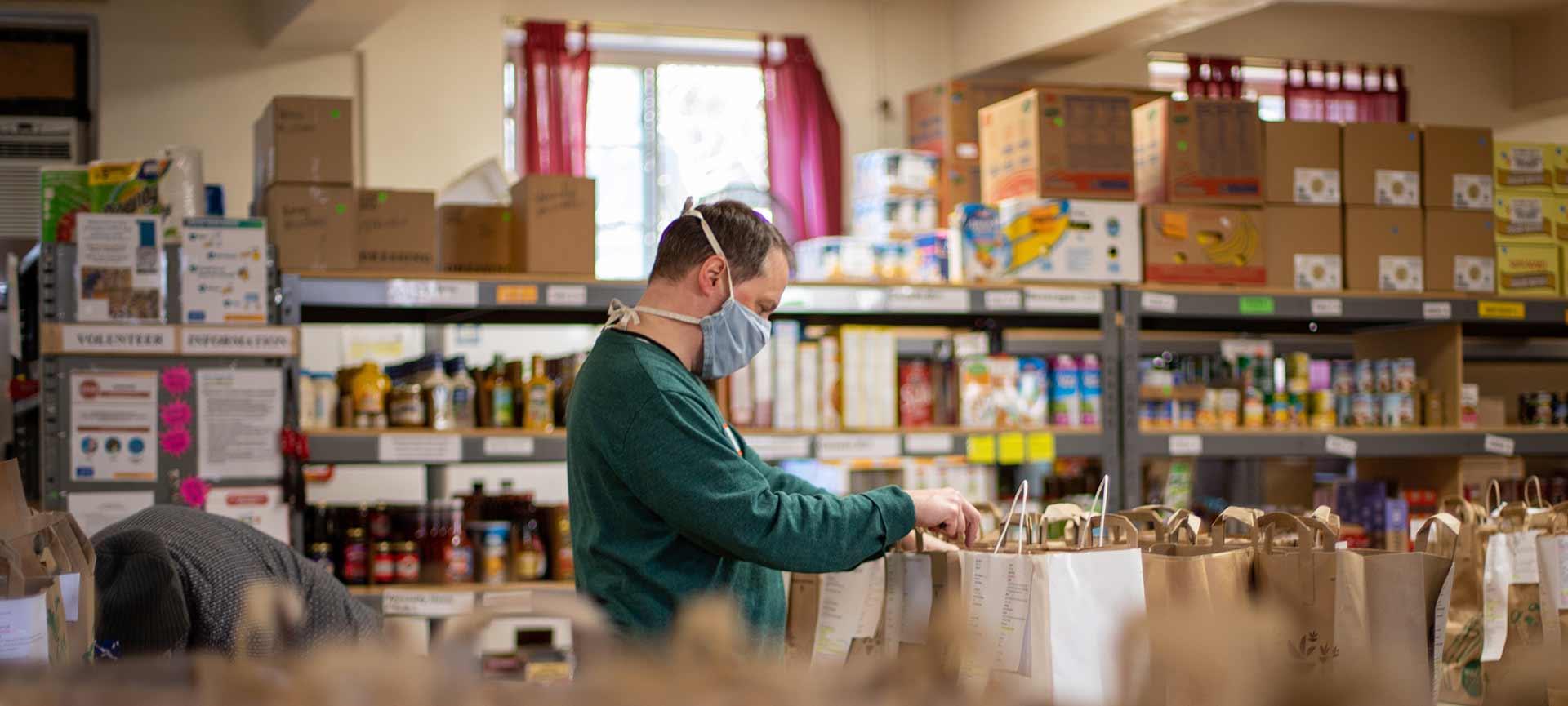 Food, financial assistance and mental health searches spike during prolonged nationwide lockdowns
As Australia entered 2021, we had reason to be hopeful that we had seen the end of prolonged lockdowns and COVID-19 related hardships.
Unfortunately, as we approached winter, capital cities saw a rise in COVID-19 cases, leading to multiple lockdowns across the country.
This saw thousands of Australians seeking out relief in the form of food, mental health support, financial aid and beyond.
Food insecurity an ongoing, nationwide area of concern
After analysing the anonymous usage data from Infoxchange's Service Directory and Ask Izzy, our data analysts found that the number of people in Victoria searching for support pertaining to food insecurity increased significantly during lockdown 4.0.
In contrast, a rise in food assistance searches was not seen in NSW when restrictions began at the end of June; rather, the number of people seeking for this type of help remained relatively stable.
Foodbank Australia representative, Rebecca Collins, says this could be due to a combination of factors, including the differences between how lockdowns have been managed across the states.
"Hard, fast lockdowns in Victoria has meant that people have found themselves experiencing food insecurity quite suddenly, whereas the staged introduction of restrictions across certain LGA's in Greater Sydney has meant that people have had more of an opportunity to prepare and organise relief," says Rebecca.
"We also know that government support payments have been managed differently depending on if they're state or federally funded, so this may also impact upon what services people need to call upon and when." South Australia's short seven-day lockdown at the end of July saw an increase in searches for food assistance, however this dropped off to pre-lockdown levels almost as soon as restrictions were eased.
Financial assistance searches reflect the impact of lockdown in both VIC and NSW
People seeking general financial assistance surged during Lockdown 4.0 in Victoria and a similar trend was seen as Greater Sydney began entering staged lockdowns at the end of June.
The chart indicates that Greater Sydney financial services peaked at a significantly higher level than what we have seen in Victoria since the start of the pandemic.
Ask Izzy saw searches for financial assistance double as lockdown restrictions tightened across Greater Sydney at the end of June, with similar searches for Victorian services increasing by 50% during lockdown 4.0.
A significant increase in NSW job and employment related searches were concentrated almost entirely in July, and this is almost certainly linked to the various lockdowns and restrictions that rolled out across the state from the end of June.
These trends demonstrate the need for concentrated government support targeted specifically at people and industries that are profoundly impacted by lockdowns.
Alcohol and other drugs, family violence and mental health searches also on the rise
Following on from our commentary provided in June around those seeking support for issues relating to alcohol and other drug (AOD) use, July saw searches for AOD support peak to levels not seen previously.
Also of significance, is the increase in searches for family violence and mental health support in Victoria as lockdown 4.0 began in late May. There does not appear to be an immediate increase in search numbers for these services in either NSW or SA in response to the lockdowns during the same reporting period, however demand for these services was already at record levels.
Ongoing funding commitments from all levels of government coupled with continued awareness campaigns will play a key role in ensuring all Australians have access to the support, safety, and health services they need during extremely vulnerable periods of their life, throughout the pandemic and beyond.