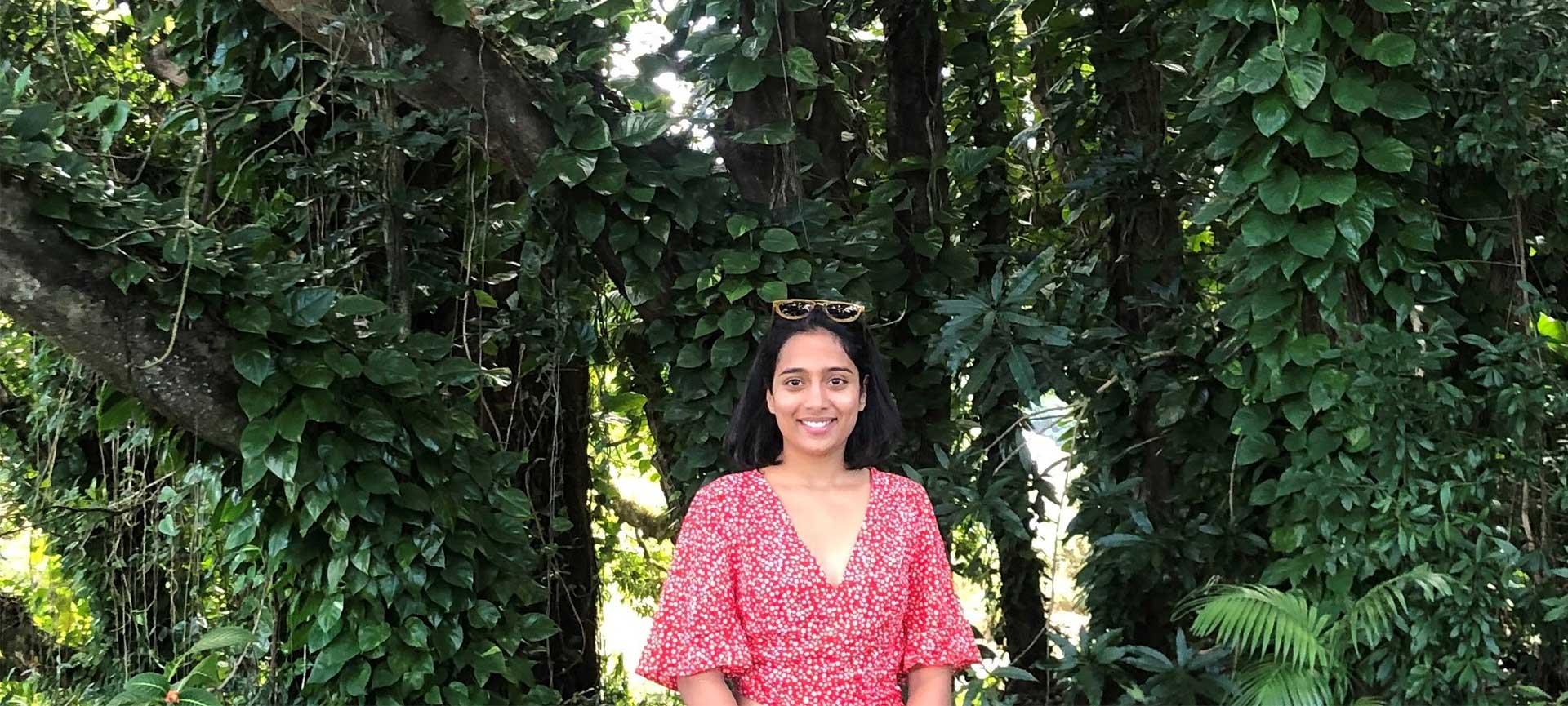 Women in Tech - Thiya Reddy
Thiya joined Infoxchange in October 2020, and is currently working as a Project Manager for our service directory. Her background is in technology consulting and she's a qualified software engineer.
Passionate about Infoxchange's vision of providing purpose-driven technology for social justice, Thiya weaves this into her self-described 'side hustles', ensuring that the work she does has a positive impact on both her employees and the people using her product.
While at university, Thiya met her now-husband, Snehit. The pair embarked on an ambitious project during their second year of study – to develop point of sale software that could be utilised by small-scale hospitality businesses.
Within a few short years, more than 500 restaurants in their home country of India were successfully using their system, and their small start-up was acquired by a larger organisation in Australia.
Thiya has since gone on to build a payroll system (PAYROO) suited to small and medium-sized organisations across the community and not-for-profit sector.
The business has a focus on employing people from diverse backgrounds including those who are socio-economically disadvantaged and those with a disability.
"I have a wonderful group of employees who are based in Australia, Vietnam and India. I've learned a lot from them, and their talent has helped shape PAYROO into what is today", she says.
"My personal goal is for my business to become B-CORP certified by the end of this year, meaning that it will be recognised as a positive contributor to the economy, the workforce and the community," says Thiya.
Thiya explains that developing and growing her businesses hasn't always been easy. Being a woman, a person of colour and from a migrant background, she often found it challenging to identify role models in the tech industry.
"I was unsure of the breadth of opportunities in tech that didn't just involve coding. I knew I could do more than code – I wanted to collaborate and communicate to solve problems using tech. In the end, it came down to me having confidence in myself and the skills I knew I had."
When asked what advice she has for women and girls wanting to pursue a career in technology, Thiya emphasised the importance of understanding the breadth of opportunity in tech, and that it can involve much more than a job as a coder.
"Women can be part of the change by stepping into the industry and being there for one another in numbers," says Thiya.
"Change and inclusivity takes time and patience, so having an optimistic attitude and resilience always pays off."