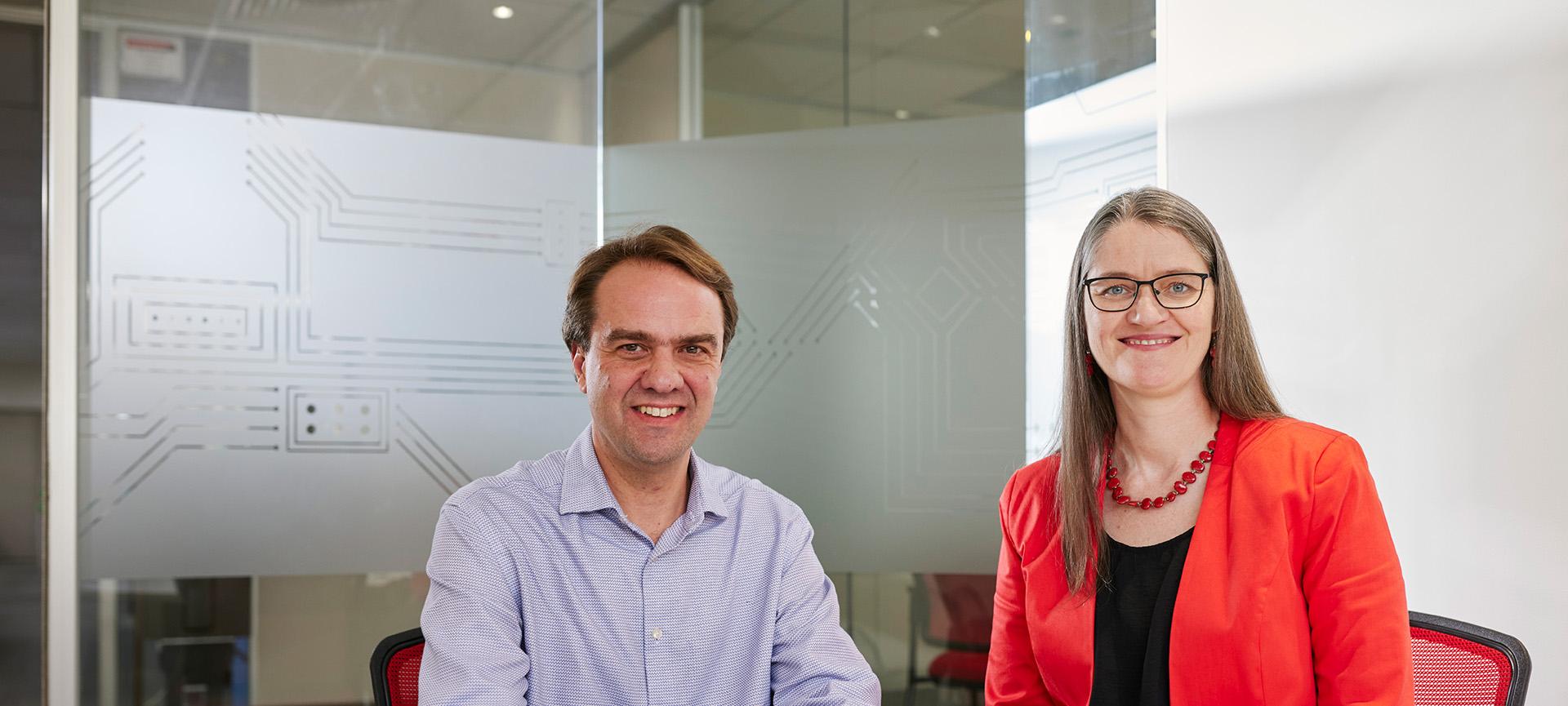 Infoxchange farewells Board Chair Morgana Ryan and welcomes Elana Rubin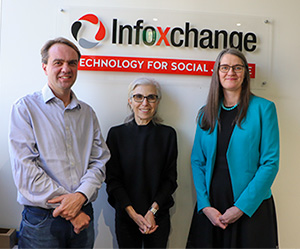 Infoxchange is thrilled to announce the appointment of Elana Rubin as Chair of our Board commencing in November 2022 as we farewell Morgana Ryan at the end of her term.
Morgana's decade of service and dedication to Infoxchange's mission
During her tenure Morgana has driven greater Board diversity (which included Infoxchange's participation in The Observership Program over the last four years), supported our growth in impact, and focused on team wellbeing through a challenging period during the pandemic.
"Whilst I'm sad to leave such a wonderful organisation, change is good and brings fresh ideas. Elana is a brilliant Director and her breadth of experience is ideal to help Infoxchange further expand upon the organisation's unique position as a leader in the technology for social justice space," said Morgana.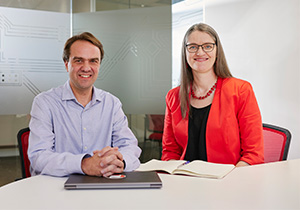 During Morgana's 10 years on the board, Infoxchange has experienced an incredible period of growth in scale and impact, including the merger with Connecting Up.
"The last couple of years have seen the establishment and growth of the Digital Transformation Hub, providing critical IT support to NFPs as they adapt to hybrid working. With the creation of Ask Izzy Infoxchange has empowered those experiencing hardship to find services to support their needs, especially throughout the pandemic. We've continued to build valuable, innovative, partnerships, and I can't thank my board colleagues, leadership and the passionate Infoxchange staff enough for all of their incredible work," said Morgana.
During her time on the board Morgana served as Chair of the Strategy Committee and Deputy Chair, prior to becoming the first female Chair at Infoxchange. We thank Morgana Ryan for her decade of service and dedication to Infoxchange's mission and wish her all the best with her future endeavours.
Welcoming our new Chair, Elana Rubin
Elana Rubin, AM has over 20 years experience as a non-executive company director across diverse sectors.
Her career reflects a deep understanding of corporate social license to operate and a commitment to diversity, social equity and participation.
Elana received a Member of the Order of Australia in 2021 for services to corporate governance and community and was granted a Life Fellow by the AICD in 2022.
Elana is currently a director of Dexus, Telstra and Slater & Gordon. She is Chair of Victorian Managed Insurance Authority and a director of several unlisted and government entities. Previous board roles covered a wide range of sectors including technology, financial services, insurance, innovation, public policy, professional services and not- for-profit sectors including as a Board member of SecondBite and Teach for Australia.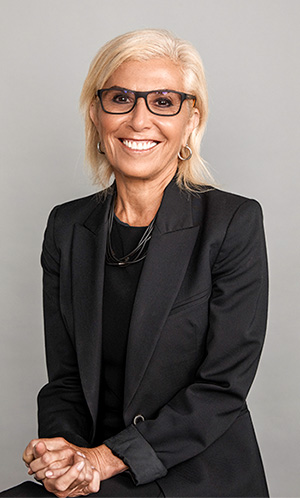 Most recently, Elana was the chairperson of Afterpay, where she championed fintech innovation in Australia and helped it realise global ambitions through a merger with Block, formerly known as Square.
Elana recently reflected in her interview with Australian Institute of Company Directors, "We've seen over the past couple of years the importance of technology and being digitally connected. The whole discussion around digitalisation in organisations has been accelerated and the role of technology in digital platforms, how we use them and how they've developed in parallel. So there is now some forward thinking about the skills we will need for the future."
Infoxchange prides itself on board diversity and value that different backgrounds and experiences bring to an organisation.
"If you believe in diversity of thought — that no-one has a monopoly on good ideas, that we all share an objective of building stronger communities and a community that is safe and inclusive and provides a sense of security for all its participants — then I think we get the best outcomes by working across different groups", said Elana.
"We are excited to welcome Elana Rubin AM as Board Chair. Her depth of knowledge and experience across such a diverse range of organisations will be of great benefit as we look to our next stage of growth in delivering on our vision of technology for social justice," said David Spriggs, CEO of Infoxchange.