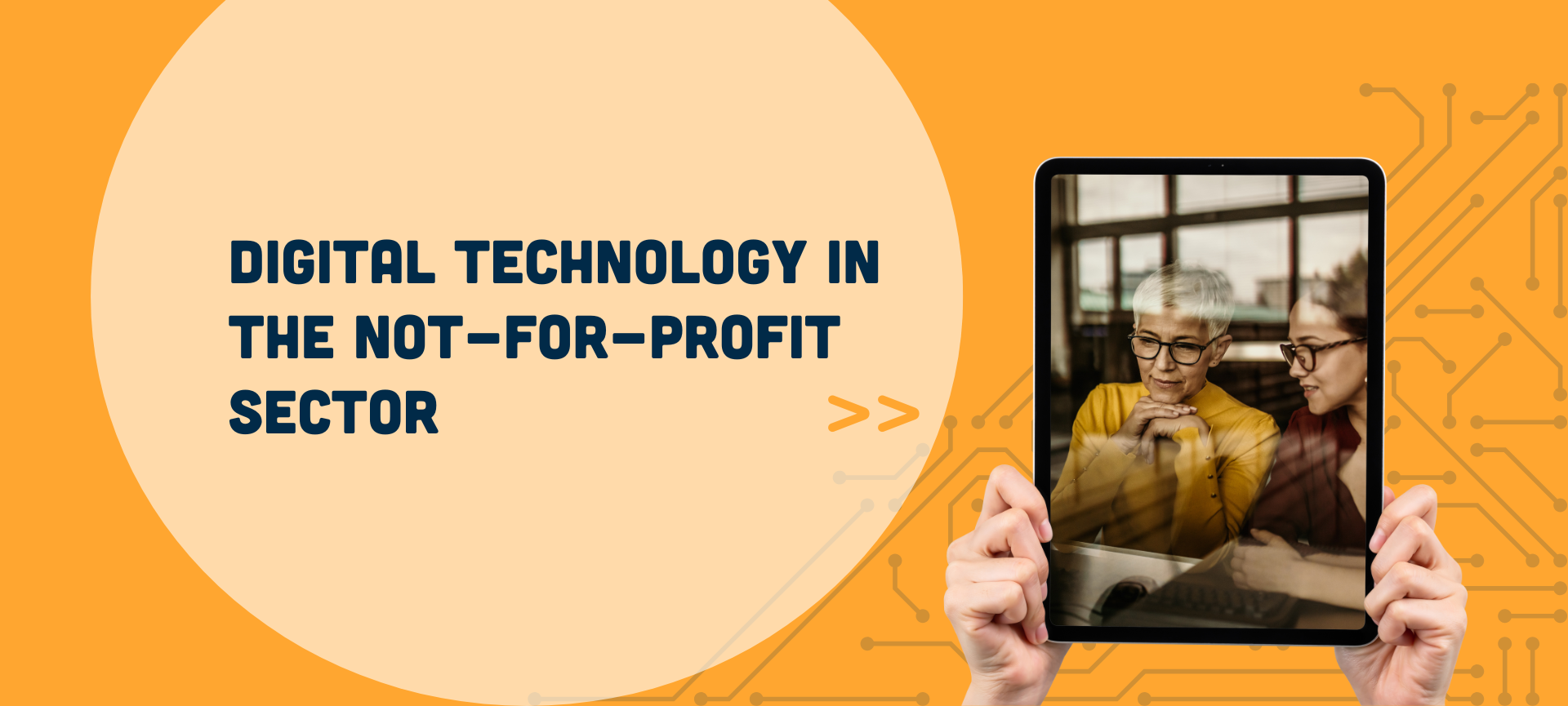 MEDIA RELEASE - New report provides alarming insights on the state of cyber security in the not-for-profit sector
Infoxchange is pleased to release the 2022 Digital Technology in the Not-for-Profit Sector report, which provides a comprehensive look at how not-for-profits across Australia and New Zealand are leveraging technology to achieve their mission.
Now in its seventh year, more than 600 not-for-profit organisations responded to the survey on topics including cyber security, IT spending, digital capability and skills, information systems, marketing, innovation and how they have adapted in response to the COVID-19 pandemic.
Given the recent increase in cyber-security breaches across Australia and the sensitive information held by many not-for-profits, the report has highlighted the need for urgent action by the not-for-profit sector to improve information security practices.
The report found that half of organisations surveyed had no information security polices or any detailed response plan in place should their data be compromised. 
Speaking at the launch of the report, Assistant Minister for Competition, Charities and Treasury, Dr Andrew Leigh MP said it shows the risk of cyber-attacks on the not-for-profit sector.
"The Optus and Medibank data breaches have highlighted the risk all organisations face from cyber-attacks. The reality is that charities and not-for-profits are also vulnerable." said Assistant Minister Leigh.
"The previous government allowed Australia's laws to fall behind and as a result the capacity of many organisations in Australia isn't as good as it should be."
Infoxchange CEO David Spriggs said the sector needs to protect its data as a matter of priority, especially given the frequency and seriousness of attacks in recent months.
"We must urgently address the significant shortcomings of the not-for-profit sector in relation to cyber security," said Mr Spriggs.
"Too many organisations are falling behind in not having in place information security policies, staff training and even basic security measures like multi-factor authentication."
The global pandemic, natural disasters, rising cost of living pressures and ongoing economic uncertainty are continuing to challenge the not-for-profit sector.
Organisations have invested more in technology in this environment in response to the rapidly changing needs of communities, the need to transform service delivery and to support new ways of working.
This includes 78% of organisations having moved or being in the process of moving a significant portion of their systems to the cloud.
"This year's report paints a picture of a sector that has largely transitioned to the cloud and is supporting hybrid-based working, with the focus now on building the digital skills of staff and volunteers," said Mr Spriggs.
"Organisations are also now prioritising how they can better utilise information systems to measure outcomes and better understand the impact of their services."
Additional findings from the report include:
Building staff digital skills to better respond to challenges is the number one priority for not-for-profits as a result of navigating the COVID-19 pandemic.
53% of respondents don't provide cyber-security awareness training to their staff, placing their data at greater risk of a security breach.
Only 41% of organisations indicated that their current information systems allow them to fully understand their impact.
Only 56% of respondents indicated their staff are confident using the technology and information systems required for their role.
Australian not-for-profits spent 30% more on digital technology in the last 12 months compared to the previous year.
"The Digital Technology in the Not-For-Profit Sector report puts a spotlight on issues that comes up in so many of my conversations with the sector – how to use data, how to ensure that organisations are making the most of online technologies to organise their volunteers, manage their day-to-day operations, and to seek support from the community," said Assistant Minister Leigh.
"We need to ensure charities have access to the technologies they need."
"If we are going to turn that around and become a more reconnected nation, we need our charities and not-for-profits to be as tech-enabled as possible. The work that Infoxchange does is absolutely at the heart of this important sector."
In July 2021, Infoxchange launched a Digital Transformation Hub with the support of the Lord Mayor's Charitable Foundation and Gandel Foundation to assist not-for-profits to deliver services more effectively through the use of technology, address information security needs, improve staff skills and deliver greater impact to communities in need.
The last few years have demonstrated just how essential the effective use of technology is across the sector and over 10,000 organisations have accessed the Digital Transformation Hub in the last year.
"The insights we have gained from this year's report will help us to further inform and develop the Digital Transformation Hub," said Mr Spriggs.
"We look forward to supporting the sector to ensure they are fully equipped to continue embracing the benefits that digital technology has to offer."
To download the full report, click here.
For more information about the Digital Transformation Hub, click here.
ENDS
Infoxchange CEO David Spriggs, and Digital Transformation Hub Manager Marcus Harvey are both available for further comment upon request.
For all media enquiries please contact:
Mike Davis, Head of Strategic Partnerships and Communications via [email protected].
About Infoxchange:
Infoxchange is a not-for-profit social enterprise that has been delivering technology for social justice for over 30 years. With over 180 staff across Australia and New Zealand, we tackle the biggest social challenges through the smart and creative use of technology.