Technology for social justice
Meet the service providers using Ask Izzy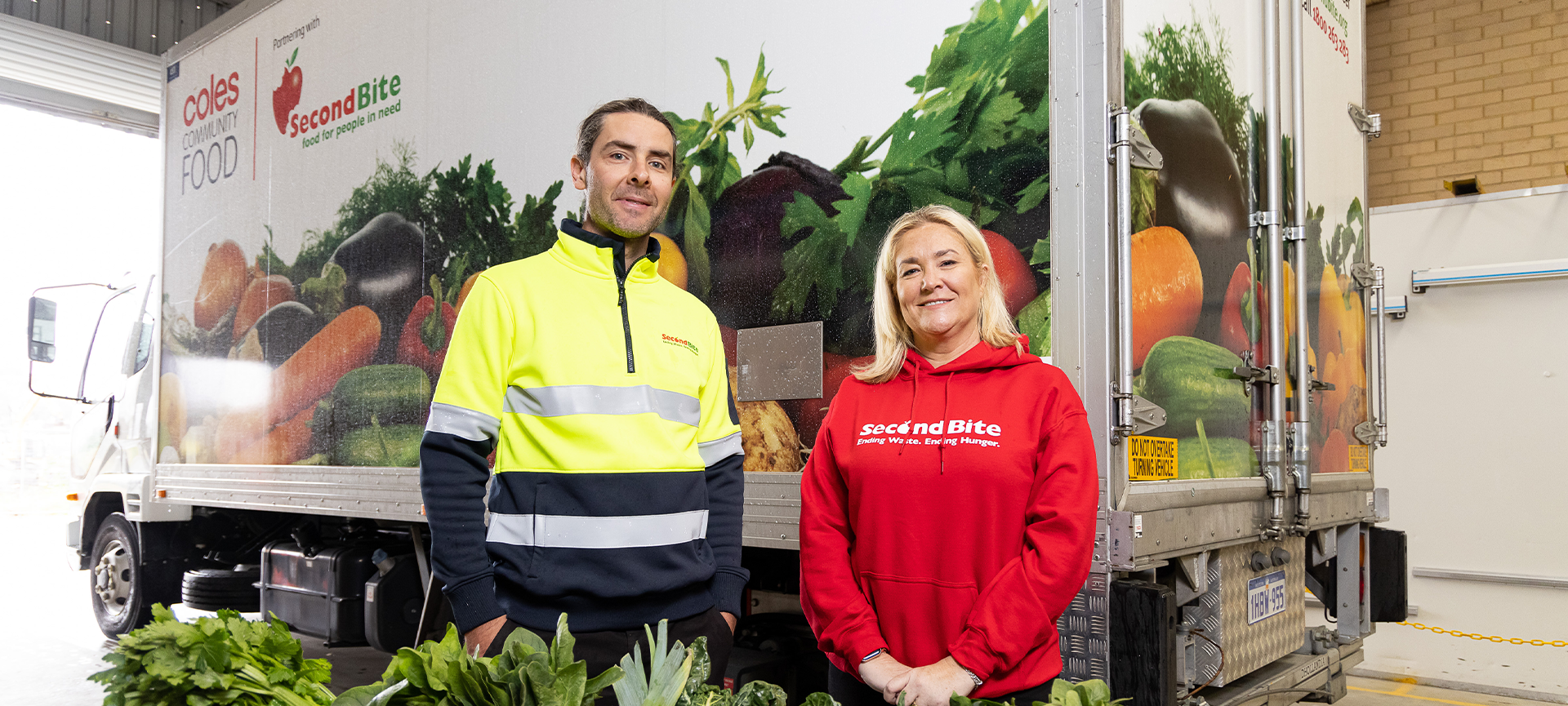 Meet the service providers using Ask Izzy
SecondBite, WA
" Ask Izzy is such a fantastic resource, and I think it has incredible potential to help everyone in Australia. "
It would be fair to call Zoe Fulcher the ultimate Ask Izzy ambassador. She regularly uses Ask Izzy in her job to show people how to find their nearest food donation services, and in her spare time she educates her peers on the many benefits of using it.
Zoe is the Agency Coordinator for SecondBite in Western Australia, where she recruits food donors, schedules food collections, coordinates volunteers and maintains relationships with more than 200 charity partners.
SecondBite is one of the largest food rescue organisations in Australia. They work with food growers, manufacturers and retailers to rescue unused and unsold edible food that would otherwise end up in landfill. Once the food is collected, SecondBite distributes it to local charities and not-for-profits to donate to people in need.
It's not unusual for people to go to SecondBite directly when they need food assistance but don't know where else to go, even if it's a long distance for them to travel. Zoe says that's why Ask Izzy is such an essential part of her work.
"Ask Izzy is awesome because when someone comes to the office for a food hamper, I can either show them how to use the site on their phone to help them find what services are available in their area, or quickly write the details down for them," she says.
Many of the people Zoe helps have limited internet access and sometimes no mobile data, which can be a barrier for help seekers when they're trying to access support. Zoe says one of the best things about Ask Izzy is that it provides up-to-date phone numbers so that her clients can call service providers to find out more.
"Help seekers who don't have the same access to the internet that you or I do rely a lot on being able to call services for help. The fact that I can write down a phone number and give it to someone to call a service from a friend's phone, or the library, or from somewhere like the Salvation Army, is truly invaluable," says Zoe.
One Friday back in July, Zoe met a young mother of a child living with disability. She was unable to work and desperately trying to find food assistance, but despite searching on Google, she was unable to find relief. Without Ask Izzy, Zoe says she would've spent ages searching online and calling her colleagues in the sector to find a support service for this help seeker. Instead, she went onto Ask Izzy and, in a matter of seconds, had found the details for the Country Women's Association (CWA).
"I went onto Ask Izzy, put in the person's postcode and found the details for the Country Women's Association (CWA) in a matter of seconds. I called them, spoke to the Area Coordinator, and within just a couple of hours the amazing CWA had organised food relief!"
 

Zoe (right) showing SecondBite volunteer, Kath (left), how to use Ask Izzy on a smartphone
The following Monday, Zoe emailed all of SecondBite's charity partners and urged them to register their details on Ask Izzy so they can help even more people in need. Sharing Ask Izzy with her networks is something Zoe regularly does off her own bat.
"I'm in a lot of community services Facebook groups where people share the challenges they're facing in their roles. I recommend Ask Izzy at least once a week on social media to people in roles similar to mine who might need help finding support services for clients or even themselves," she says.
Zoe hopes that more young people bookmark Ask Izzy so that no matter where they're at in life, they know where to find support if they need it.
"I've noticed a lot of school-aged kids are accessing food relief to take home to their families, so I think there's a big opportunity to promote Ask Izzy in schools. So many disadvantaged kids don't know what services they can access," says Zoe.
"Ask Izzy is such a fantastic resource, and I think it has incredible potential to help everyone in Australia."
Find out more about SecondBite.
---
Click here to download or order Ask Izzy promo material.
Want to share your Ask Izzy story to help us spread the word? Get in touch with our marketing and communications team.