Technology for social justice
Finding support and social connection through Ask Izzy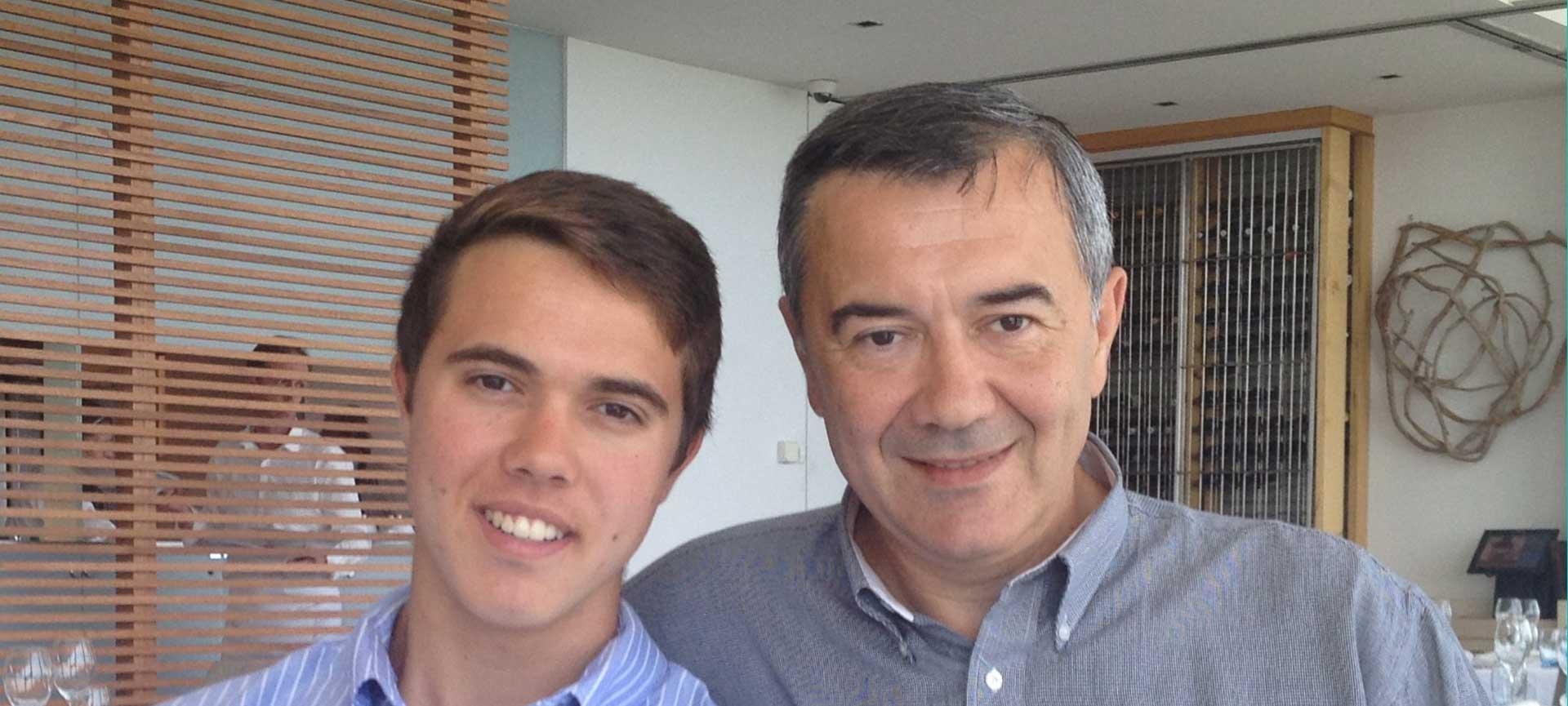 Finding support and social connection through Ask Izzy
David and Virgil Titeu's story
" Finding social connection saved my life. "
Content warning: this blog post references mental illness and suicidal thoughts.
After David Titeu's parents separated, his dad Virgil fell into a deep depression and considered suicide. David was also grappling with his own anxiety. They both tried conventional therapy options, but it didn't give them the help they were really looking for. Then a search on Ask Izzy opened up a new world of support and social connection.
"In the wake of his divorce, dad did seek out professional help for his depression," says David.
"But he didn't respond well to medication, which caused more problems than it fixed. And he didn't really form a connection with a therapist to open up to the same degree that he did with me."
David decided to share with Virgil that he had also been struggling with his mental health. By expressing these feelings with someone who understood what it's like to struggle daily, David says he and his dad both felt heard and validated.
"Dad was traditionally a very stoic guy and rarely showed emotion. When I took the initiative to share with him the challenges that I was experiencing, I was taken aback to hear that he was really battling too. It was quite shocking and confronting. It was like the flood gates were open – it was really a turning point for him."
After that conversation, David and Virgil both discovered a newfound sense of strength and courage they didn't think they had.
"We realised that opening up about these things is really important and necessary for recovery," says David.
The next step in Virgil's recovery came when David introduced him to Ask Izzy.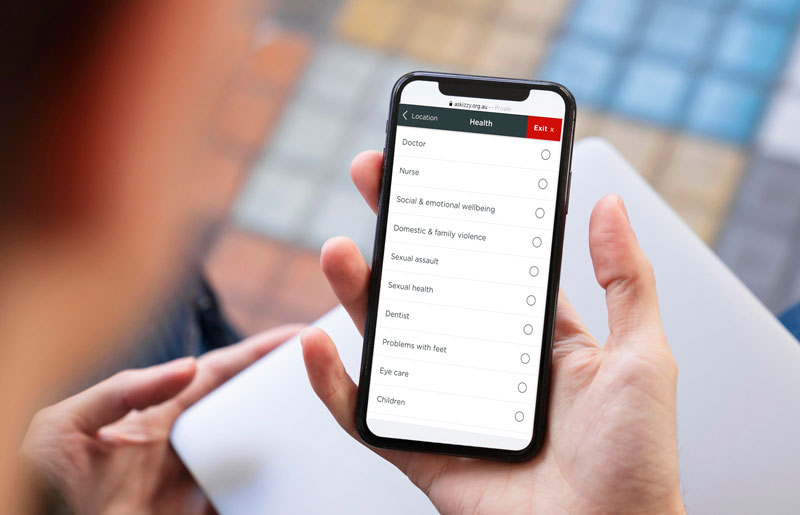 "We browsed through a few different support options on Ask Izzy, like community health services, support for divorcees, social groups specifically tailored to the challenges that dad was experiencing," says David.
"He mentioned he was particularly interested in connecting with his community and getting out of the house. More than anything else, he had always wanted to learn how to dance, but was never able to find time for it."
After exploring Ask Izzy for a while, David and Virgil found the perfect thing – dance classes hosted at a local community centre.
Virgil says that taking up dancing classes helped him feel a true sense of belonging and ultimately supported him to feel better again.
"Finding social connection saved my life. A friend is someone who makes me happier when I share happy moments and lighter when I share the sad ones," he says.
"Dad's got a really great support system through dancing and through me, and we've been able to manage these challenges and issues together quite well," says David.
If Ask Izzy hadn't been around, David says he would probably have searched online to find support options for his dad. But it would have been far more time consuming and he's not sure they would have found anything in the local community.
"With Ask Izzy you can find support that's unique to you, to your needs and your area, within a few clicks of a button," says David.
"It's like a Mary Poppins bag that just keeps on going – there's so much depth and so many options."
"I think the sheer variety and comprehensiveness of Ask Izzy means that you're bound to find a service that will be of therapeutic value and have a meaningful impact on your health and wellbeing," he says.
Recovery is an ongoing process for both David and Virgil. David makes a point to see his dad at least once a week to check in and keep the conversation open about their mental health challenges.
"We just have a chat and I see how he's doing, we vent and unburden ourselves. That seems to help us," says David.
Inspired by his dad's story, David has also been developing a platform aimed at providing preventative support to people going through mental health challenges.
"I wanted to take that idea of getting peer-to-peer support, and using social confidence and courage to follow your passions, try out something new and connect with your community," says David.
"I wanted to create something that could not only bring people together, but also bring people to the things that matter most to them."
Meanwhile, Virgil is still dancing.
Find support on Ask Izzy
Ask Izzy can connect you to a range of mental health support services, counselling and other suupport. It is anonymous and free to use. Visit www.askizzy.org.au to find the help you need, now and nearby.
Get help
If you're experiencing a personal crisis or thinking about suicide, help is available.
Call Lifeline's 24-hour crisis support and suicide prevention line on 13 11 14 at any time.
Or search Ask Izzy to find support services in your area.