Technology for social justice
Launch Housing gains reporting efficiencies through data transformation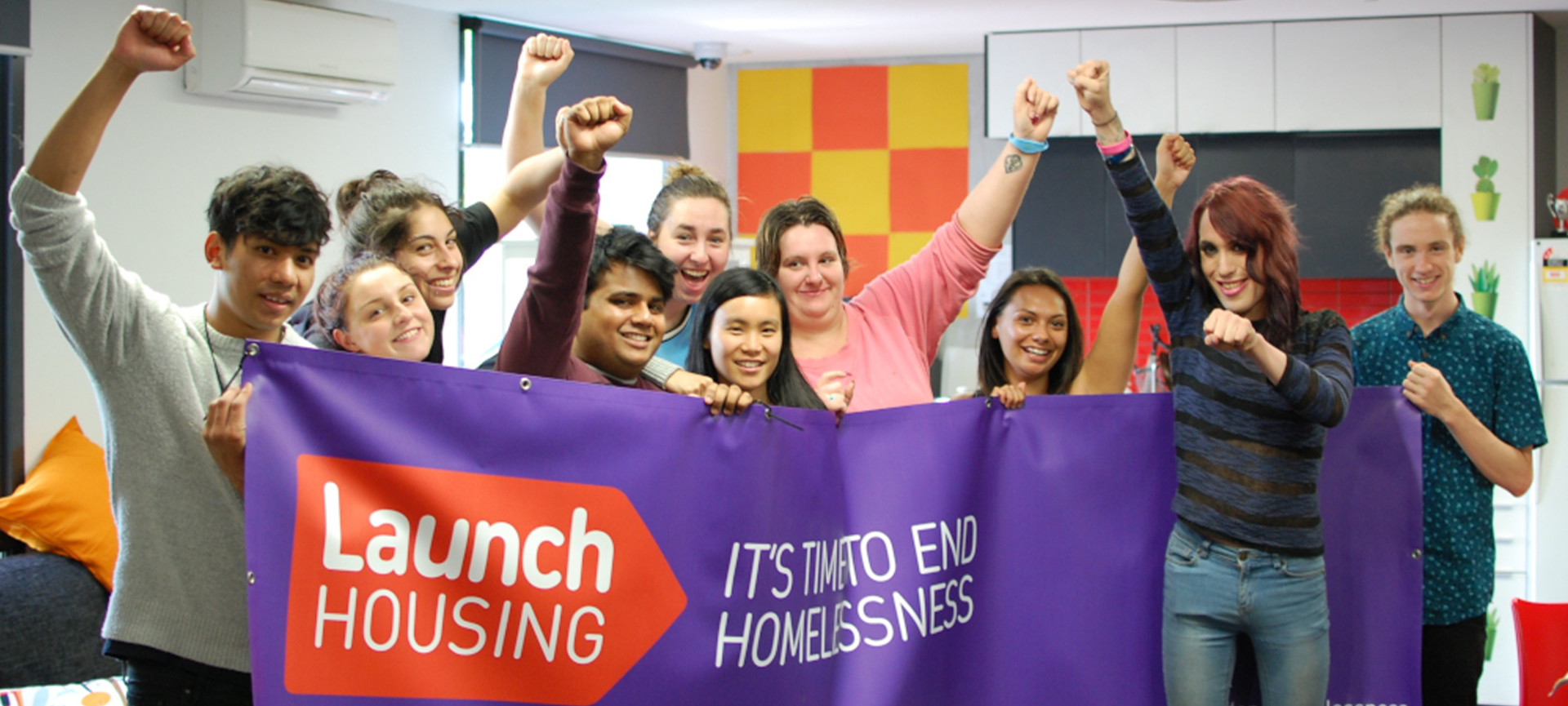 Launch Housing gains reporting efficiencies through data transformation
Launch Housing
" When you get your data in a more solid state, you can have more interesting conversations about it. It's created a culture where data has changed from being a necessary evil, something we have to do for government, to something that's really valuable to everyone in the organisation. "
Like all housing providers in Australia, Launch Housing is required to supply data to the government for industry-wide reporting. Before they implemented our client and case management product they were managing multiple legacy databases with client duplications across systems. This made answering the simple question "How many clients did you see over the last year?" impossible.  
It was time-consuming for staff to create reports because they had to stitch together data from multiple sources.  
"The focus should be on the clients and finding ways to do what we're doing better, rather than data recording, collating and reporting," says Shaun Feeley, Data Analytics Lead at Launch Housing.
Maintaining multiple systems was costly, too. Launch needed to go back to the developers every time the government made changes to reporting requirements.
After experiencing other commercial products that weren't specially made for the sector, Launch settled on our client and case management product.
"There were all these over-promised and half-realised smaller client management systems developed by for-profits who promised and charged the earth," says Shaun.
Transformation impacts
In collaboration with us, Launch began consolidating their data into the new system in a staged approach and there have been many benefits to the organisation as they have progressed on their data transformation journey.
First and foremost, they are now able to manage their data in an automated way creating mandatory reports easily without the overheads and quality risks inherent in manual work. This saves staff time and allows them to focus on serving their clients rather than administrative tasks.
Shaun also says that using a system created by a fellow not-for-profit makes a huge difference and one of the best things about using our products is working with a team who just "get it".
"Sometimes I'll throw an idea to (the team) and they'll actually go away and improve on it. And the thing that really impresses me is that I don't look at it and go, 'oh you guys just don't get it'. I go 'wow that's actually really good,'," says Shaun.
Another large and unexpected positive impact of transforming how Launch manages client information has been the creation of a data culture in the organisation.
"When you get your data in a more solid state, you can have more interesting conversations about it. It's created a culture where data has changed from being a necessary evil, something we have to do for government, to something that's really valuable to everyone in the organisation," says Shaun.
Digital Transformation Hub
Learn more about how you can transform your data and become more efficient as a result in the Infoxchange Group's new Digital Transformation Hub. The Hub is helping Australian not-for-profits kick-start their digital transformation and build digital capability and resilience for a post COVID-19 world.
Keep up to date with the latest Infoxchange news