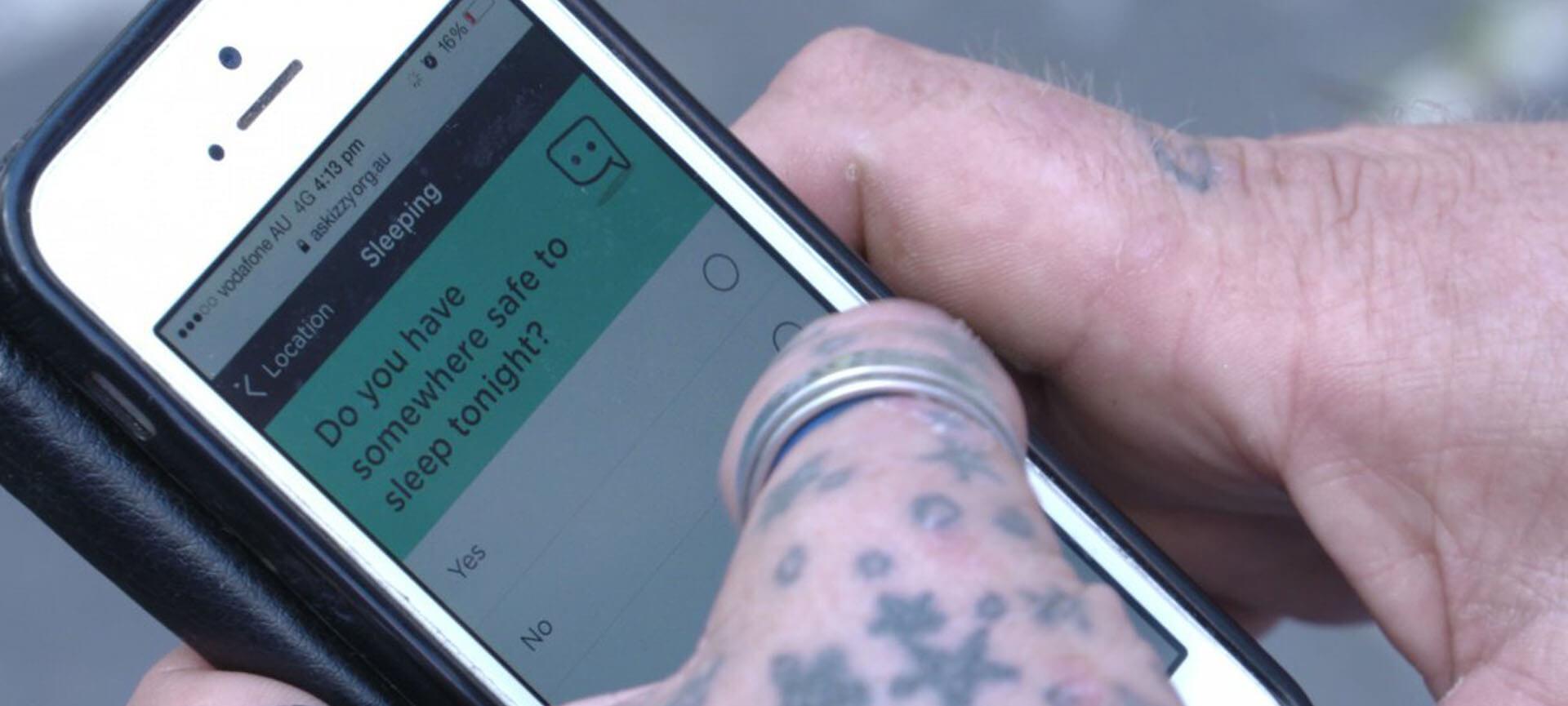 Ask Izzy at Sydney Homeless Connect
We see first-hand the difference technology can make
Several of our staff recently witnessed first-hand how powerful Ask Izzy can be for people who are homeless and at risk, speaking to service providers and members of the public at Sydney Homeless Connect in early July.
Sydney Homeless Connect is a day when service providers, doctors, dentists, hairdressers and volunteers from all over the community come together at Sydney Town Hall to provide meals, some clothing and free hugs to people experiencing homelessness from all over Sydney and beyond.
Despite torrential rain, thousands of people turned out to see what was available. Sydney Town Hall was buzzing with people.
Marketing and Communications Officer, Dan Salmon, says they were able to speak directly with people who are homeless and at risk about the benefits of using Ask Izzy.
"One lady we spoke to described herself as a Luddite, and was sceptical that Ask Izzy would be useful for her. After we showed her how to search for a low-interest loan, she was convinced," Dan says.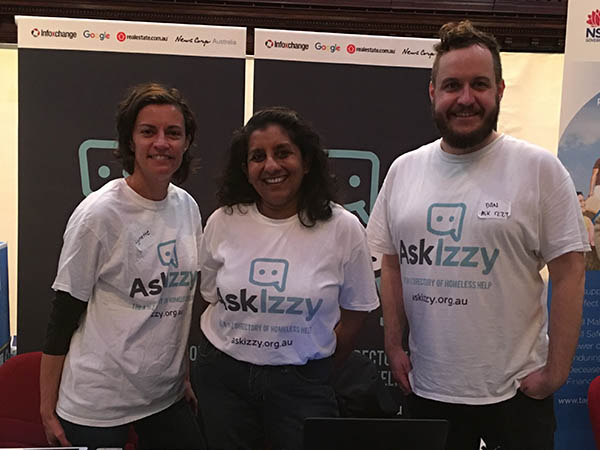 From left: Principal of Social Atlas, Lynette Ryan, Infoxchange Online Applications Manager, Amodha Ratnayeke and Marketing and Communications Officer, Dan Salmon.
But the moment that really floored them – and showed just how valuable Ask Izzy can be – was when a support worker brought a young client to the Ask Izzy stand.
"He didn't tell us his name and we didn't ask. We explained to him that Ask Izzy could help him search for the things that he needed, and his eyes lit up because he needed to find somewhere for he and his mum to sleep for the night. He was 14 years old," Dan says.
"He pulled out his smartphone and we took him through the steps of searching for a bed for the night using the site – when he saw the results page, he was genuinely excited. He walked away with the power to find the things he needs in his hands."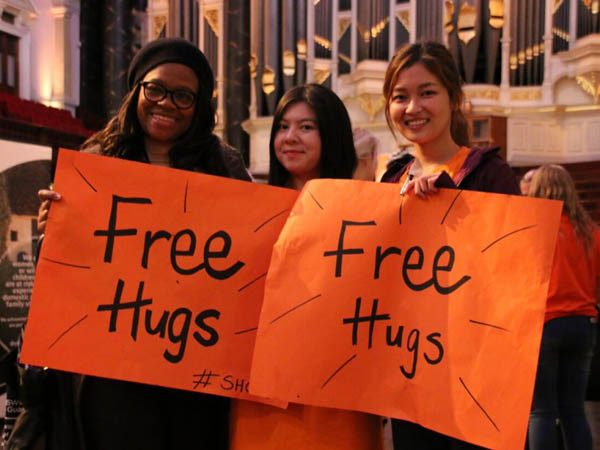 Image: Sydney Homeless Connect
Dan says that it showed him just how much of a gamechanger Ask Izzy is for people in our community.
"We've been speaking to people all over the country about how Ask Izzy is a powerful tool for people who are homeless and at risk, but in two minutes he showed us just how much of a difference it really can make."