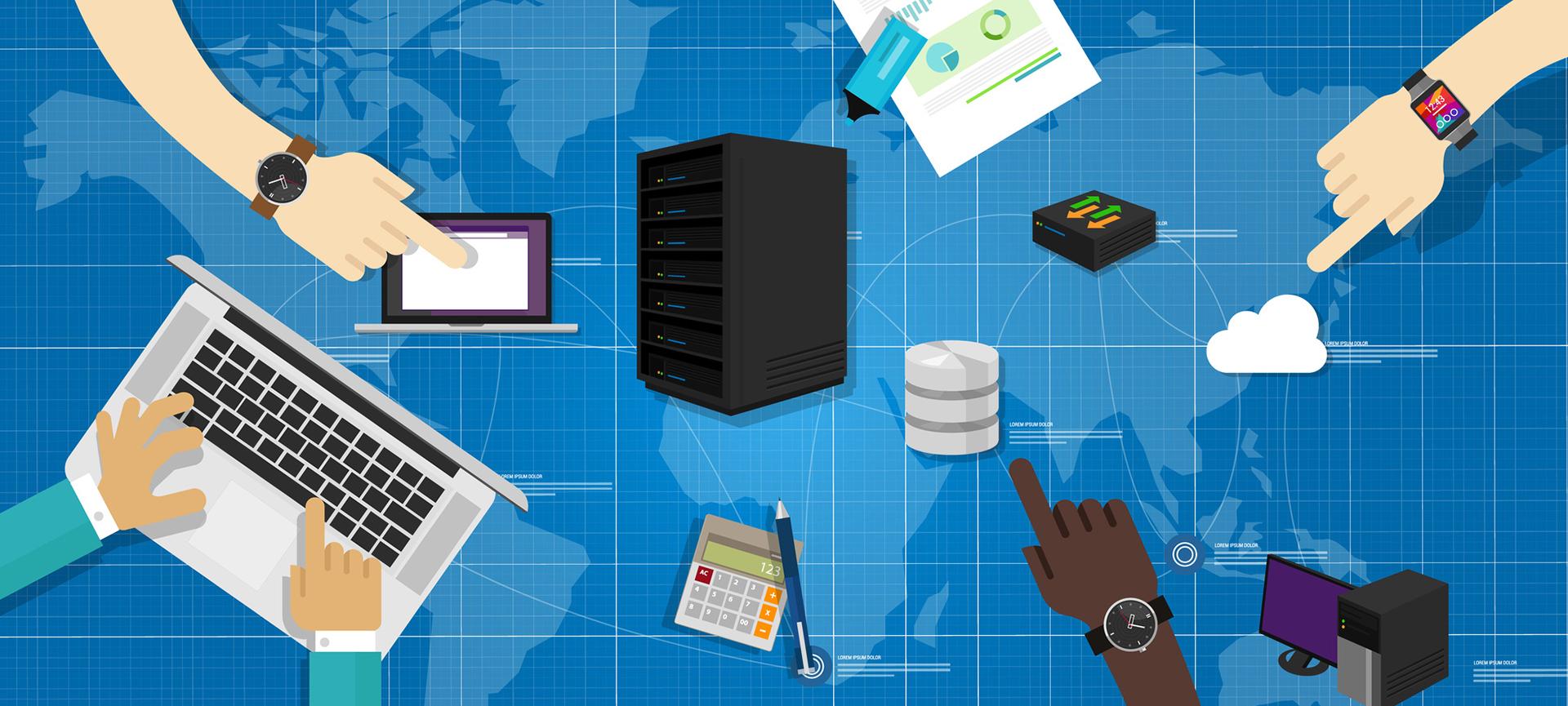 Our partner in tech for social justice
NEWS
Introducing Connecting Up
We believe that to tackle the biggest social challenges of our time, we need to work with the best organisations across a variety of disciplines. Every month we highlight one of our community, government and corporate partners who provide us with support. Ready? Let's go.
With the Not-For-Profit IT Survey now launched by Infoxchange, Connecting Up and TechSoup New Zealand, we spoke to Connecting Up's Executive Manager of Programs and Sector Development, Kate Preiss, about how the survey's insights will support organisations to make better IT decisions.
What motivates Connecting Up as an organisation?
Connecting Up exists to connect the not-for-profit (NFP) sector to the right tools and capabilities they need to fulfil their mission. Through the provision of software and hardware, as well as access to free and low-cost training opportunities and a range of other technology related services, Connecting Up helps to build a stronger NFP sector working at its full potential to maximise its value in bringing about positive social change.
How will the Not-For-Profit IT Survey help "build a stronger not-for-profit sector to bring about positive social change"?
The Not-for-Profit IT Survey provides crucial insights into the technology use of NFP organisations, including areas for improvement, as well as clarity on IT spending, planning and capabilities. Through these insights, we can support organisations to make sound and informed IT decisions. We can also inform technology providers and government of the technology needs of the sector, with the overarching aim to support NFPs to increase effectiveness and bring about positive social change.
What are these challenges?
Many organisations experience significant difficulty in securing trained and trusted IT resources (both in-house and external) and identifying just where to focus their IT investment. Working alongside Infoxchange, Connecting Up can assist the NFP sector to better identify correct areas for IT spending and investment, by increasing the number of IT planning workshops and access to critical technology planning resources. Connecting Up is also committed to strengthening its national Suppliers Directory, to support and enable NFP organisations to find trusted, affordable, skilled IT suppliers.     
Why do you think it's important for NFPs to know how they fare in tech in comparison to the sector?
Our survey provides organisations with crucial insights as to where they sit in terms of their digital capacity and technology use. This helps organisations identify priorities for the near future and develop technology plans to enable efficiencies within their organisations. It can also provide them with a sense of comfort in knowing that they are not alone in the technology-related challenges they face.
How do you see the sector building on its capacity further?
With an increasingly competitive funding environment, the NFP sector is under pressure to do more with less. Having an effective and secure system that stores and manages information in one place will become increasingly critical over time, as organisations look for ways to save time and money. Recognising this, a greater number of organisations will continue to embrace cloud technologies and will focus on building a sound internal IT foundation to improve operational efficiency and effectiveness. The disability and aged care sectors in particular have rapidly become aware of the need to reduce backend costs and create efficiencies using technology within their organisations with the introduction of the National Disability Insurance Scheme and the move to consumer directed care.
What are some of the misconceptions around not-for-profit tech?
A common misconception surrounding the NFP sector is that it operates at a slower pace and can be averse to adapting new technologies. Survey results indicate that many NFP organisations currently use cloud technologies in some capacity, and many are planning to move to the cloud over the next few years. Additionally, often with less staff NFPs can mobilise quickly to adopt new technologies across the organisation, and to be at the forefront of service delivery on tech-based platforms.
Take the survey now and help us gain a better understanding of technology use in the community sector.
Connecting Up host a range of Infoxchange webinars to help empower the sector. Whether you're interested in Microsoft Office 356 implementation considerations, Introduction to Microsoft Azure, Cloud vs server infrastructure, Maximising your use of Office 365 or Introduction to SharePoint, register your interest today.