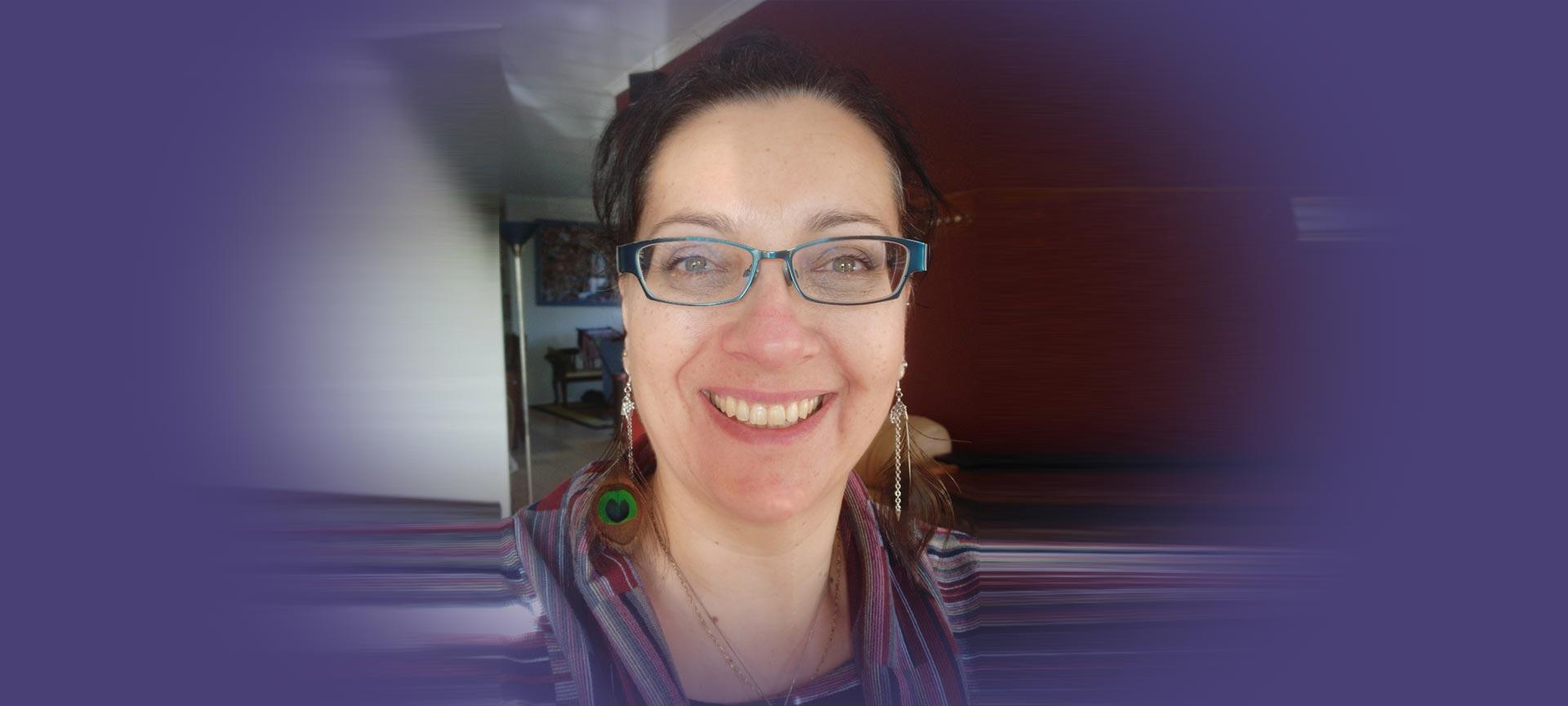 Advising Ask Izzy: Nikki's story
Collaborating with the community has been essential to developing Ask Izzy right from the start, and we're proud to say it continues to be a crucial part of any ongoing development we undertake.
Ask Izzy is a website that connects people in need with housing, a meal, money help and much more, and lists more than 370,000 support services across Australia.
This year we're excited to have established our first Product Advisory Group (PAG) who will contribute their voices, skills and expertise to ensuring that Ask Izzy is the best it can be for people in need of support.
As representatives of the wider community, the PAG is made up of individuals with diverse knowledge, backgrounds, personal and professional experience.
In this post, we're delighted to introduce you to PAG member Nikki Simos.
The COVID-19 pandemic has impacted the mental health of many people in the community, some for the first time. For Nikki Simos, her past experience of overcoming mental health struggles has inspired her to help others and helped her cope with the extended lockdowns in Melbourne.
"I once contemplated the thought of taking my life when I was 17 and I'm very pleased and happy that I didn't," she says.
Nikki has achieved some amazing things in her 47 years of living. She's worked for a Member of Parliament, as a teacher, a children's entertainer, a counsellor and coach, has co-authored a book and is passionate about removing the stigma of suicide.
Unfortunately, twelve months ago Nikki was faced with a cancer scare. She's since been diagnosed with a treatable condition, but the COVID first wave delayed her treatment and meant she was deemed unfit to work.
Meanwhile, she and her husband have had to keep providing for their family. The bills have kept arriving and at one point the family was almost rationing their food.
"We have a mortgage to pay. We have three adults in the house and one adolescent child to feed. The bills keep coming in and they are not small amounts," Nikki says.
When COVID first hit, the huge lifestyle changes also put pressure on their mental health. Nikki's husband's work shifts began later in the day and finished just before midnight, so they weren't getting much time together as a family.
"This isolation created a division in my marriage and a division in quality family time. I do have a trusted friend that I can reach out to, but it's not the same with COVID. So, I became more introverted," she says.
Nikki is resilient and can always find the positive in a tough situation. She says the way COVID has impacted her family has changed her way of thinking. Now, rather than focusing on what's missing, she is thankful for the meaningful time she gets to spend with her family.
"I know through my line of work [as a therapist and coach] that we can control our choices and we can create changes and we shouldn't have to support others with their problems as they can figure it out themselves when they are given the right tools to support themselves," she says.
As well as through her work, Nikki helps people through her Facebook page Mind Ahead and her regular "Real Time, Real Topics" online chats in which she and a youth mentor offer a non-judgemental space for people to talk about issues they're facing and educate people on the tools available to help them through tough times.
"We have had discussions on homelessness, disability supports, mental health for men, managing chronic pain and chats to support each other with spirituality, love and hope and other discussions that have been successful and taken place."

"Real Time, Real Topics" with Nikki Simos
Another support that Nikki is passionate about is Ask Izzy. She says that being able to connect to services through Ask Izzy can empower people to create positive changes in their own lives.
"I'm really pleased to be part of the advisory group for Ask Izzy and support discussions on possible changes to the application so that everyone can have access to it," Nikki says.
A committed life-long learner, Nikki believes the Ask Izzy Product Advisory Group is important because she knows that input from those with lived experience will help the people who need Ask Izzy most.
If you or anyone you know needs support call Lifeline on 131 114.