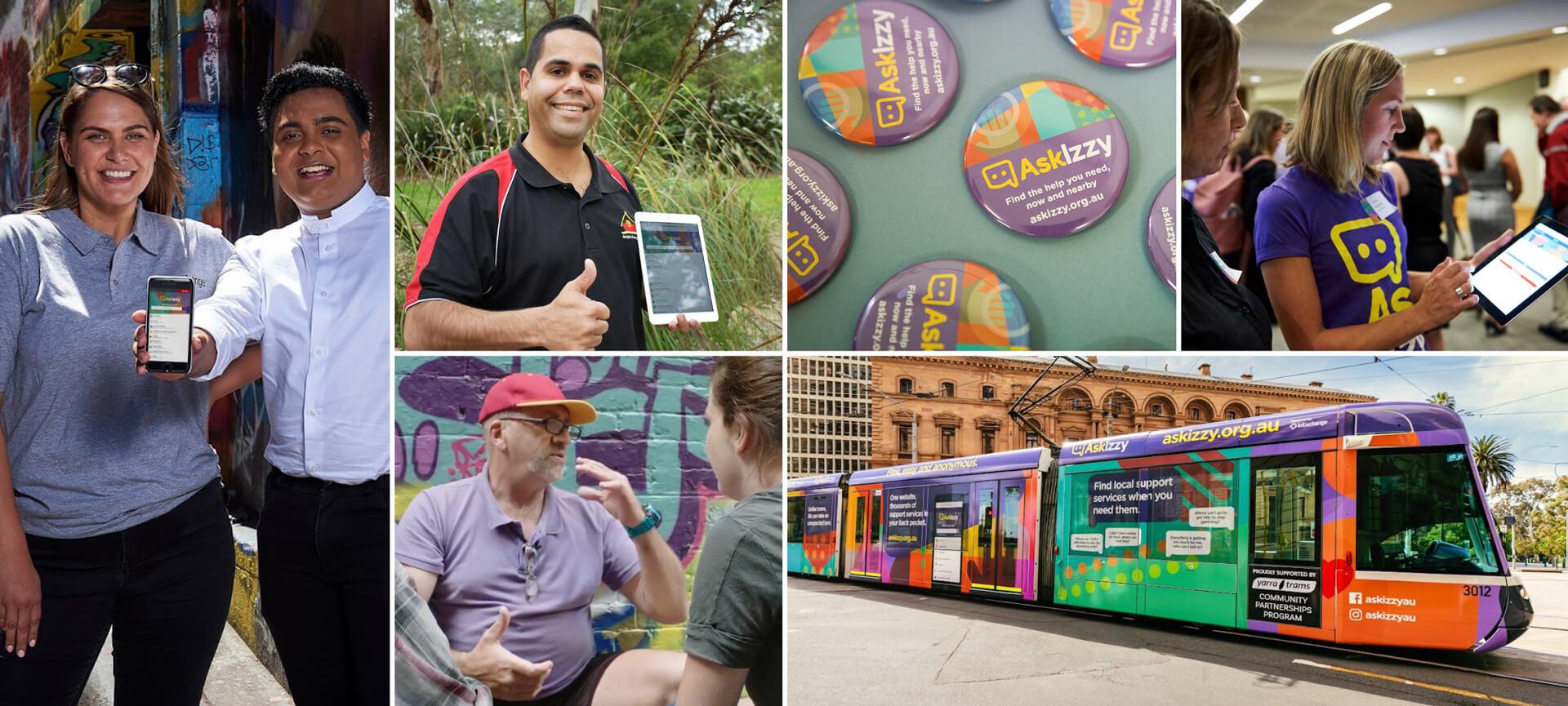 Six years of Ask Izzy
Ask Izzy has come a long way since it was launched by the Prime Minister in early 2016. 
In the six years Ask Izzy has been in operation, vulnerable people in Australia have made over 10 million searches for help across health, welfare and community services around Australia. 
While Ask Izzy's initial focus was on assisting people experiencing homelessness, we are now proud to support people in need across many areas including mental health, food help, disability, financial assistance and family violence services.  
With our sixth birthday just behind us we thought we'd share a brief overview of what we've been up to (and a peek at what we're looking to for the future). 
2016 – 2019: Reaching more people in Australia with more kinds of support 
After we launched Ask Izzy, it soon became clear that it could be a helpful support not only for people experiencing homelessness, but also for the thousands of other people across Australia facing a variety of challenges.  
With support from the Victorian Government, we worked closely with Aboriginal and Torres Strait Islander communities to improve Ask Izzy's user experience for Australia's First Nations people and also develop a new design for the site that was more welcoming and inclusive.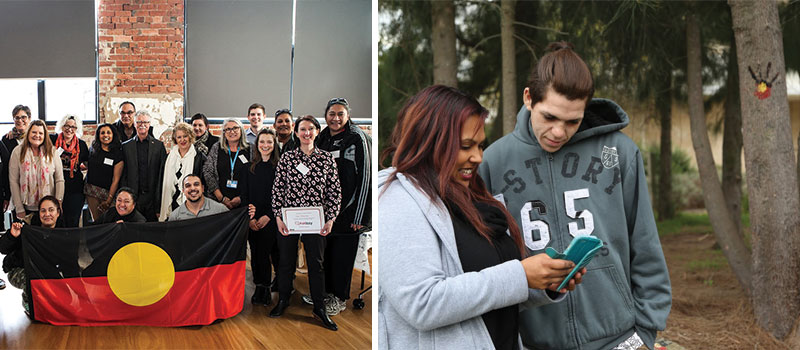 We also conducted extensive co-design with family violence survivors and organisations to include specialist resources and pathways for people experiencing family violence, thanks to support from the NAB Foundation. 
And we continued to expand our service offering to include a range of other service types including mental health, financial assistance and addiction support services, all the while acknowledging that the challenges people face are often multi-faceted and as a result, they may require access to multiple supports.  
2020 – 2022: Responding to crisis, forming our PAG and becoming more accessible 
2020 started with a series of devastating bushfires and ended with us wishing many of our friends and loved ones a Merry Christmas through video calls thanks to COVID-19. 
The cumulative effect of prolonged lockdowns, extensive job losses and financial insecurity meant that demand for support was at an all-time high and Ask Izzy was being used by a broader community than ever before.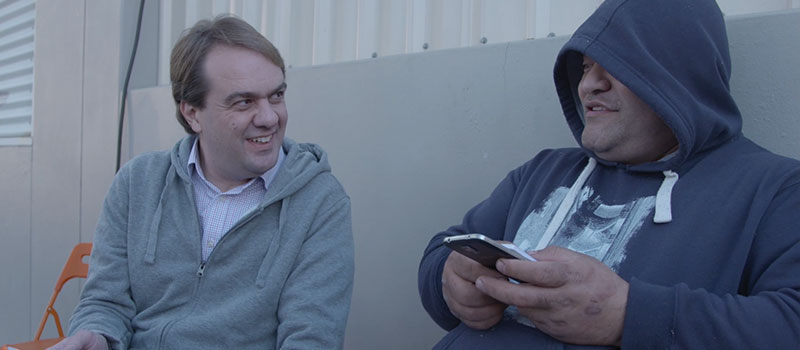 As a result of the east-coast bushfires and the ever-evolving COVID-19 situation, we built some new tools into Ask Izzy allowing us to quickly direct people to crucial bushfire and pandemic information with the support of Google, the Melbourne Lord Mayor's Charitable Foundation and the Telstra Foundation.  
We worked closely with the Department of Social Services to expand the reach of services in our directory and we improved the Ask Izzy experience for people using assistive technologies like screen readers.  
We also implemented a range of changes to the way that people navigate Ask Izzy, making the service easier to use and simpler to understand, ensuring we got rid of some long-standing bugs in the process.  
While many of these changes didn't look like much on the surface, the significant changes to the "plumbing" of Ask Izzy allows the service to evolve and respond to changing needs in the future.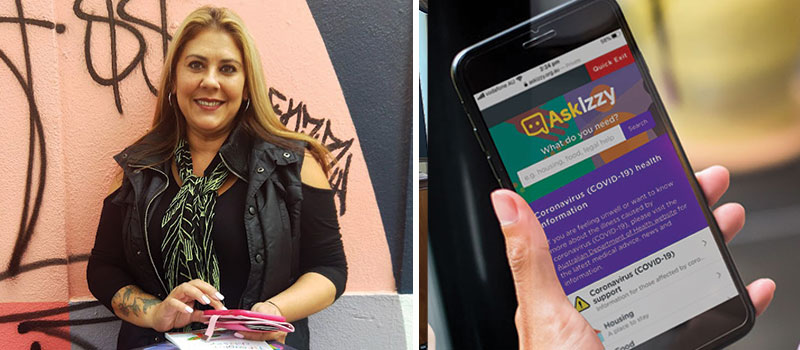 All of this work was underpinned by the support, advice and input of our Product Advisory Group (PAG) and Disability Reference Group – both made up of individuals from outside Infoxchange with a variety of valuable lived and professional experience in the areas we seek to support through Ask Izzy.  The year 2020 also saw us deepen our understanding of the pressures and challenges faced by people experiencing family and domestic violence, and the services that support them.  
Thanks to the support of the Vodafone Foundation (now the TPG Telecom Foundation) we conducted a series of research and design activities with this community, resulting a prototype of a new set of Ask Izzy features that is currently being tested with some of our partners – stay tuned for more on this soon. 
2022 – the future 
As we enter Ask Izzy's seventh year of operation, we are faced with the sad fact that more people in Australia than ever are needing to seek support, and that challenges like natural disasters, housing precarity and the ongoing effects of a global pandemic aren't going anywhere soon. 
2022 is going to be a big year for Ask Izzy as we integrate the work we've done with the sector over the last year into a new and better experience for all Ask Izzy users. Ask Izzy will soon offer more flexibility and personalisation to the way that people search, save and share results.  
We'll continue to work with our advisory groups and the wider community to understand where the need is greatest and how we can meet those needs.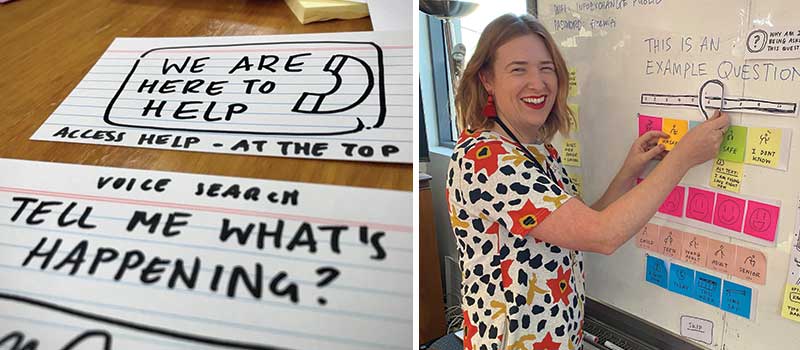 We're pleased to see a growing acknowledgement and understanding of the need for social and community support to accompany health and medical support, and we've got some ideas about how we might be able to help out here.  
The challenge ahead of us is significant, but the Ask Izzy team feel enormously privileged to work with our community on a product that supports so many people in Australia. As a result, we're confident in our capabilities to continue delivering Ask Izzy in a way that is accessible, intuitive and streamlined to meet the needs of our most vulnerable.  
Thanks for the support 
The ongoing maintenance and development of Ask Izzy is only possible through the generous support of our founding partners Google, realestate.com.au and News Corp Australia and our supporting partners including Great Southern Bank, Telstra Foundation, the Lord Mayor's Charitable Foundation, the NAB Foundation, the Victorian State Government, the Australian Government Department of Social Services and the TPG Telecom Foundation (formerly Vodafone Foundation).
We wouldn't be able to continue making important improvements to Ask Izzy without the generosity of people with lived experience in our Product Advisory Group, Disability Reference Group and beyond. Their vital input is what makes Ask Izzy such a reliable tool for people in need.
So long as people are experiencing disadvantage in Australia, Ask Izzy will be there to provide comfort, guidance and ultimately a pathway to a helping hand.  
Find out more about Ask Izzy or find support