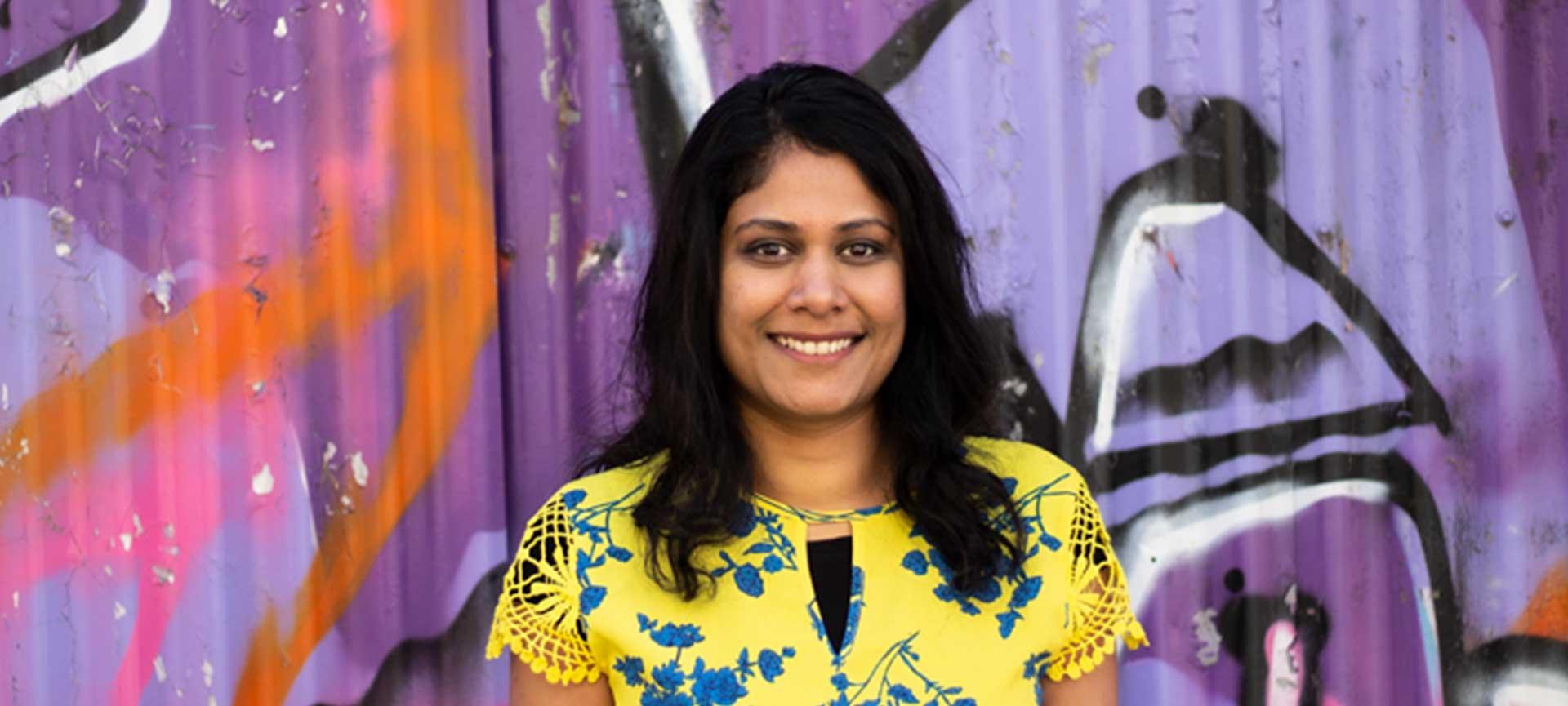 International Women's Day 2022 - Andrea Fernandes
Andrea Fernandes is a Business Process Manager at Youth Support and Advocacy Service (YSAS) and our 2021 Infoxchange Board Observer.  ​We sat down with Andrea to discuss her passions, what drives her, the challenges she's faced as a woman in business and what advice she has for girls and women looking to pursue a career in the for-purpose sector.
With support and encouragement from her family, Andrea moved to Australia on her own from Singapore as a 16-year-old in pursuit of further education and suitable career prospects. 
During her defining years, Andrea studied hard and completed a double degree in Arts and Commerce at Monash University, going on to achieve First Class Honours for research on Diversity and Social Inclusion. Andrea later earned an MBA specialising in Social Impact from the University of NSW, while working.
With an education under her belt and a keen interest in the for-purpose sector, Andrea took on a frontline role at Job Services Australia (JSA), where she worked with unemployed individuals and referred them to opportunities via the training and job search networks.
During her time at JSA, she became acutely aware of the many roadblocks disenfranchised people in Australia often face when looking for sustainable employment – often due to the biases held by some prospective employers.  Ready for change, Andrea knew she wanted a different role to effect positive change on the lives of people experiencing disadvantage.
Andrea has been at the Youth Support and Advocacy Service (YSAS) for more than nine years, and it's her passion for improving outcomes for young people and their communities that truly drives her.
YSAS works with young people aged 10-25 years and families across metropolitan and regional Victoria, and offers a range of early intervention programs and health and welfare services to support young people to lead healthy and fulfilling lives.
"I really connected with the YSAS vision and purpose. I have a personal connection to the work they do and love that they are so committed to genuine and innovative ways of working with young people and delivering positive social impact," says Andrea.
Although she's had fulfilling education and employment experiences, Andrea recalls times where she's had to navigate challenging scenarios that, unfortunately, too many women relate to.
"I was requested to manage a large-scale project earlier on in my career. Despite my qualifications and dedication, I felt that some of the stakeholders seriously doubted my ability."
"I was expected to lean into a very masculine, no-nonsense, strict style of project management. Then when I became more assertive at times, I was told I was being pushy – I question if it would have been perceived this way if I were a man," she says.
Andrea found the best way for her work was to drown out the noise, focus on the strengths of her team and manage the project the way she saw fit and with authenticity.
"I embraced my own style, and aimed to bring the best out of the people I was working with," says Andrea.
When asked what her advice is to women in the workplace, Andrea says that knowing your worth is something we tend to overlook, despite it being something that remains relevant regardless of your occupation or where you're at in your career journey.
"Take the time to really understand and articulate your strengths and personal values, that way you'll be in a position to back yourself and the decisions you make on your own and with others."
---
As part of The Observership Program, Andrea was selected to be the 2021 Infoxchange Board Observer. The program is designed to facilitate the involvement of young aspiring board members to experience the fundamentals of not-for-profit governance over a 12-month period.
Andrea was thrilled to be paired with Infoxchange for her Observership, given her keen interest and background in social justice; and we thank her for involvement with the organisation over the last 12 months.