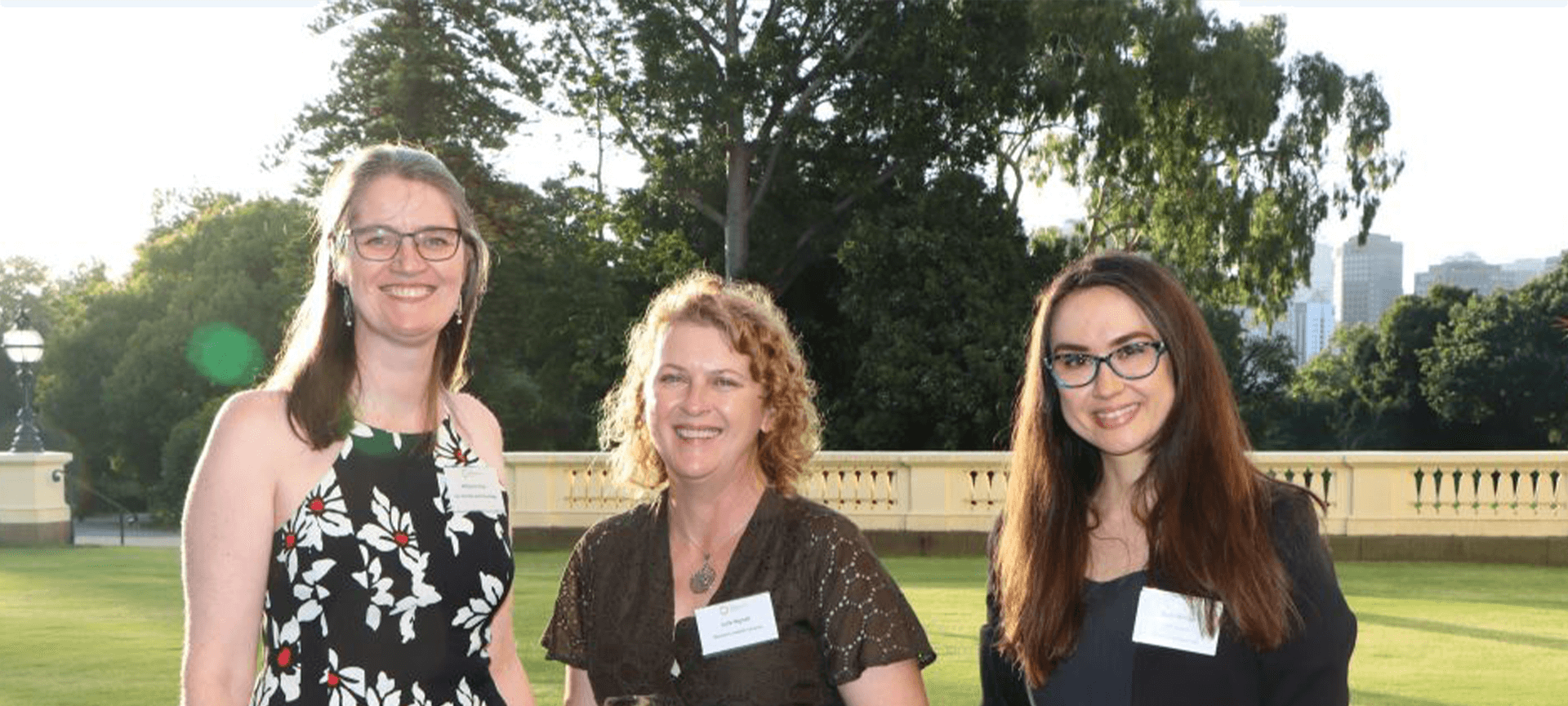 Creating diverse boards: Morgana's story
We're proud to be part of The Observership Program, which provides training and practical experience in not-for-profit board leadership and ongoing networking opportunities to create a passionate and motivated community of future leaders in our sector.
In this blog series, we're introducing you to our past and present Board Observers and the people at Infoxchange who make the program a success.
First up, we chat with Morgana Ryan, our Board Chair and a champion of diversity, about why she's so passionate about the program.
When Morgana first became interested in the idea of joining a board, nothing like The Observership Program existed. For a woman with a state school education from a working-class family, it was difficult to establish a network or pathway into governance.
"I was curious about boards for about 10 years before I joined my first one. Back then there were fewer opportunities for people with backgrounds like mine," says Morgana.
Having carved out a successful international career spanning strategy, IT and organisational transformation across the corporate and international development sectors, Morgana now uses her influence to advocate for more opportunities for minorities to gain experience, and ultimately, governance positions.
"I don't just feel strongly about gender diversity, but also socio-economic, cultural, age and lived experience diversity. I think it's really important for not-for-profit boards to reflect the diversity of the communities they serve," she says.
When Morgana learnt about The Observership Program, she was excited by the idea of Infoxchange providing a sophisticated learning ground to teach people early in their career what governance actually is and how it's relevant to their work.
"It offers a pathway for people to get tangible experience of what boards do from a lens of either pursuing a board career or just better understanding how and why to interact with boards."
The way the program works is that organisations can identify key characteristics and skills they're looking for in their board Observer and applicants complete a form detailing their background, what they can contribute to the not-for-profit sector and why they're passionate about social change.
Once appointed, Morgana recommends Observers have one-on-one meetings with board members to kick off their networking, in addition to our standard board induction.
"A big focus of the program is building relationships with the Infoxchange board members because they'll be your future network when you're applying for board roles, so I encourage Observers to regularly meet with them," says Morgana.
Not only do these regular meetings benefit Observers, they also allow our board members to listen to some unique perspectives and new ideas to help improve how we deliver on our mission.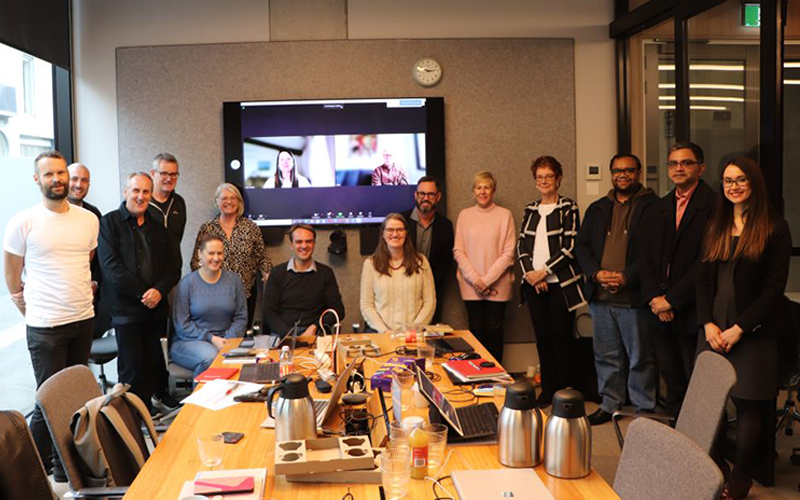 Current Board Observer Ruth Minkov (far right) at our annual strategy day with our board and Executive Leadership team
"A couple of times last year our Observer Andrea Fernandes provided some fantastic insights on social impact and intersectionality that we as board members hadn't considered. That's such a valuable gift that the Observers can give to not-for-profits."
From Morgana's perspective, senior roles in technology and positions on boards are still very male-dominated and this is something she's eager to see balanced out at all levels.
"For me, it's all about using my influence to make space for different voices and to increase the pool of future technology leaders who I strongly believe can change the world. I want to help them get a foot in the door early so by the time they're in their forties or fifties, they're well-positioned to join large-scale corporate boards and lead change from the top," she says.
Morgana's advice to people from diverse backgrounds who want to start a career in tech or are looking for board experience is:
Be proactive - Seek out opportunities and don't be afraid to let others know that you're looking for those opportunities.
Network – Take advantage of programs like The Board Observership Program to get your foot in the door.
Know your strengths – When you work using your strengths, you'll always enjoy it more and you'll get a better result.
Don't bow to the pressure to conform to work in a way that looks like someone else. Minorities, especially women, are often expected to work and operate in a way that doesn't contradict the status quo.