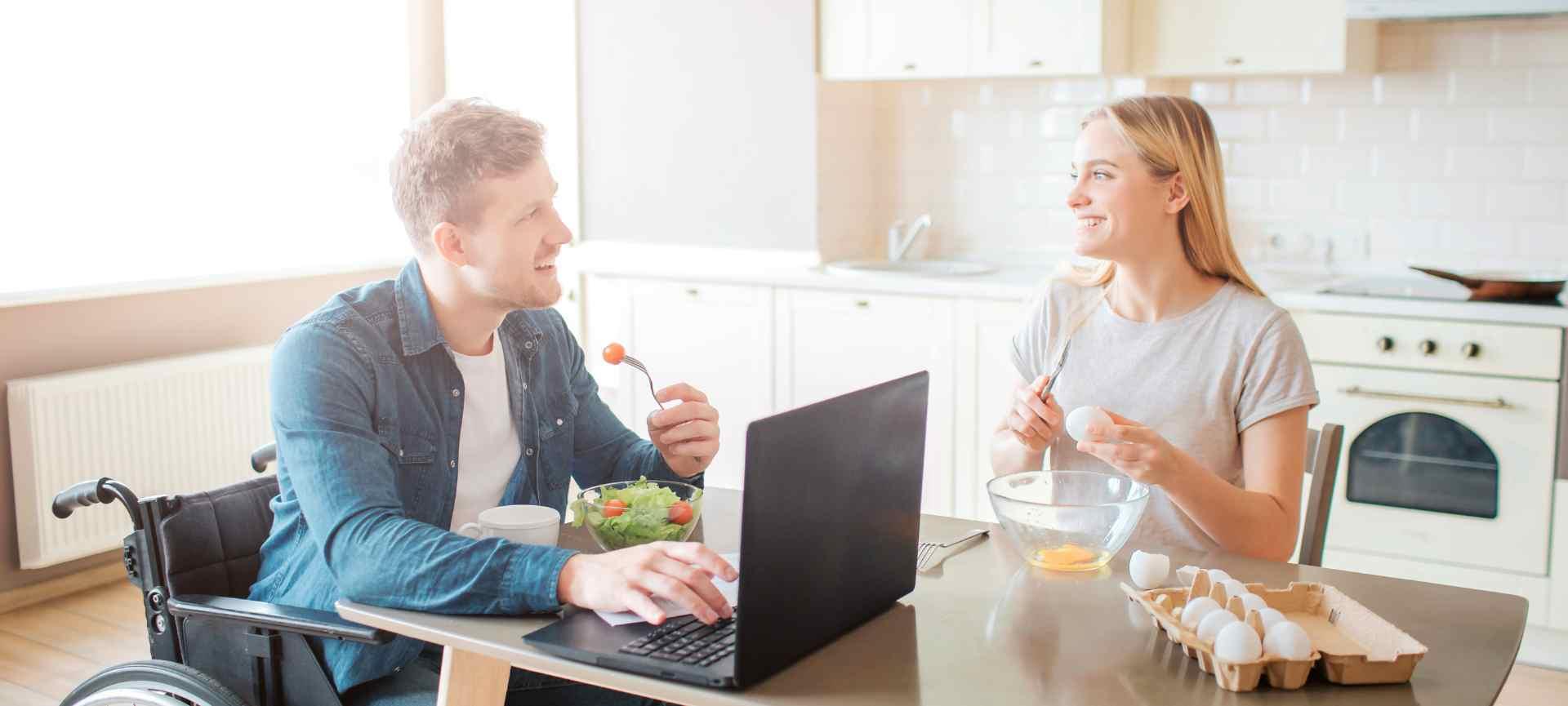 Six benefits of a more digitally inclusive Australia
Digital inclusion supports stronger, more resilient communities
Digital inclusion remains a critical issue within Australia and a central theme in many community and social impact projects that Infoxchange leads.
Digital Inclusion is a catch-all term for an index with specific criteria for a citizen's ability to interact with a digital world. The criteria covers how well a citizen scores across five points:  
Access to affordable broadband Internet services
 
Access to internet-enabled devices
 
Access to digital literacytraining
 
Access to quality technical support
 
Access to applications and online content designed to enable and encourage self-sufficiency, participation, and collaboration.
 
The Australian Digital Inclusion Index reports that 11 per cent of Australians are still "highly digitally excluded".
By working to reduce the gap in access to technology in Australia, we are helping to ensure that everyone can gain the benefits and opportunities provided by digital technology, regardless of their background or circumstances.
The six main benefits of digital inclusion are: 
Stronger local and national economies: Access to digital technology and the internet has become an essential driver of economic growth. Digital exclusion can create or further engrain economic disadvantage for individuals and communities.
 
Improved social connection for everyone: The internet provides opportunities for social connection and the ability to participate in online communities, which is particularly important for people who may be socially isolated.
 
Access to education for all ages: The internet provides access to a wealth of information and educational resources, which can help individuals to improve their skills and knowledge.
 
Critical health support for all: The internet provides access to vital health information, which can be particularly important for people living in remote or rural areas who may not have easy access to health services.
 
Government services that help everyone: The government provides a range of services online, and digital inclusion ensures everyone has access to these services.
 
A more fair and representative society: Increasingly, the internet provides opportunities for civic engagement and participation in the democratic process, such as voting and accessing information about elections and candidates.
 
20 years into our mission for digital inclusion
Infoxchange has taken a lead role in digital inclusion projects for over 20 years.
One of our largest and most important initiatives was leading the formation of the Australian Digital Inclusion Alliance (ADIA) – a shared initiative with over 500 business, government, academic and community organisations working together to accelerate action on digital inclusion. The ADIA is supported by Infoxchange and backed by Google and Telstra, with participants from throughout the country from all sectors.
Infoxchange has taken a lead role in digital inclusion projects for over 20 years.
Additionally, we have led a range of digital inclusion initiatives, including: 
Green PC: The refurbishing of personal computers to provide affordable access to technology for the community. 
Wired Communities: We worked on the public housing estates in Fitzroy and Collingwood to wire apartments to the internet, provide personal computers and internet services to every resident, provide digital skills training and establishment of social enterprises with residents from the estates. 
Go Digi: Our national digital literacy program in partnership with Australia Post and community organisations 
Digi House: We worked with Google to improve digital skills in public housing across Australia 
Digital Springboard: We help nurture digital skills for work in partnership with Google and local delivery partners. 
Connected Future: We are working with Credit Union Australia and the Australian Red Cross to help people learn the digital skills they need to manage their money online confidently. 
Connecting Communities: We are working to improve digital inclusion in disaster-prone communities with the Australian Red Cross and other partners. 
For more information about our work in digital Inclusion, please get in touch with our Community Impact team via the contact page.