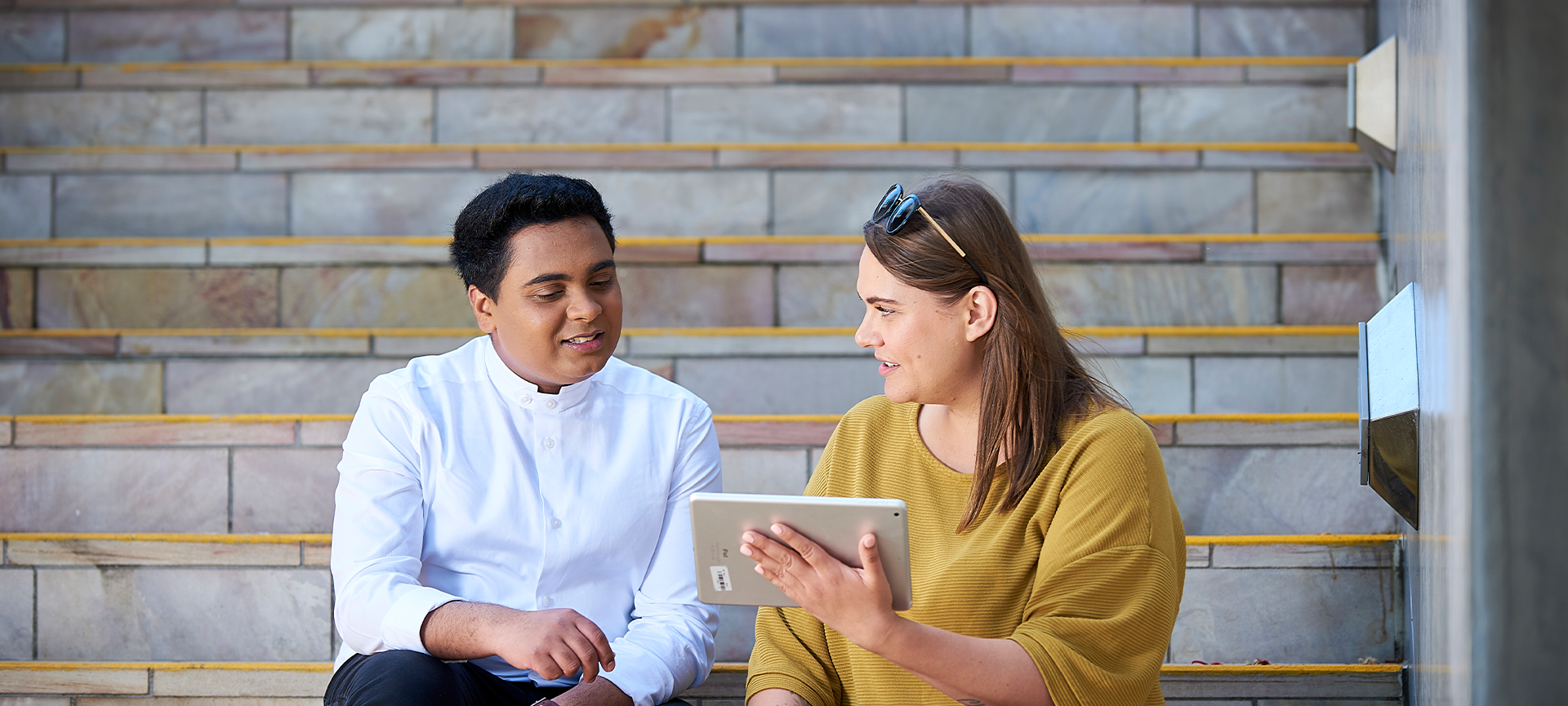 Advising Ask Izzy: Elvis' story
Community collaboration is essential to Ask Izzy's ongoing improvement and ability to connect people in need with over 370,000 support services across Australia.
This is why we established our first Product Advisory Group (PAG) in 2020. Members contribute their skills and experience to ensure Ask Izzy is the best it can be for people in need.
PAG members represent the wider community and bring diverse backgrounds, knowledge, and experience to the table. In this post, we're delighted to introduce you to PAG member and RUOK Day Ambassador Elvis Martin.
Please note that suicide and its contributing factors are discussed in this article and may have a triggering effect. If anything here concerns you, please call Lifeline on 13 11 14 at any time.
If you've been following the evolution of Ask Izzy, chances are you recognise Elvis Martin. We first met Elvis through his Peer Education role at the Council to Homeless Persons as part of our ongoing co-design work with people with lived experience.
When he was 17, Elvis fled India to Australia after his family disowned him because of his sexuality. English wasn't his first language, and he didn't have a support network to lean on in Melbourne yet.
"It got to the point where I decided to take my life. I jumped into Dockland Harbour to kill myself, and I ended up in hospital for six months," Elvis says.
After recovering from hypothermia, Elvis was transferred to a mental health facility for young people. During this time, he saw many doctors and therapists who didn't completely understand the trauma he was experiencing.
Elvis tried to take his life many more times, moving back and forth between the mental health ward and emergency department for more than a year until he met a nurse with whom he had a life-saving conversation. The nurse told him - "You don't choose who your family will be. So, choose friends who can be your family and try to do something with your life that you feel proud of."
Energised by that conversation, Elvis decided to dedicate his life to advocating for others experiencing LGBTQIA+ discrimination, homelessness and mental health struggles. He started volunteering with community organisations and in 2017 attended an RUOK Day Roadshow event where he had another life-changing conversation with then RUOK Day CEO Brendan Maher.
"I told Brendan about everything I'd experienced and the life-saving conversation I'd had with the nurse after my suicide attempt, and he encouraged me to do the training to become an RUOK Day ambassador," says Elvis.
Elvis is now in his fourth year as an RUOK Day Ambassador and says the day is close to his heart because he's experienced first-hand how powerful one conversation can be. He's passionate about sharing his lived experience and hopes his story encourages anyone going through a difficult time to reach out to their family, friends, or support services.
Central to Elvis' advocacy and co-design work is teaching people how to have productive conversations about things like mental health and homophobia. He's proud to say that he's starting to notice a positive shift in how people in his community are talking about these issues.
"Recently, I had a chat with someone who used to hold a lot of homophobic views. He was going through a bad patch mentally, so I reached out to him and ended up being his support person at his medical appointments. Now, he's a great ally to the LGBTQIA+ community," he says.
When reaching out to someone for the first time, Elvis wants you to know that it's normal for them to push people away at first. Because of this, he says that it's vital to be a persistent and active listener, which are some of the brilliant qualities he brings to the PAG.
Elvis says it's important for communities to keep these conversations going all year round. If you know someone going through a tough time, he has three great tips for being there for someone who is struggling:
1) Encourage them to take action. Suggest that they consult a doctor, a counsellor or access other support services through Ask Izzy.
2) Check on them after you encourage them to take action.
3) If they haven't taken that next step, if you can, offer to make appointments for them and take them there. Even physically being there for someone can have a positive impact.
World Mental Health Day is on Sunday 10 October. If you or someone you know is struggling, please reach out to your local support service. You can find yours on Ask Izzy.
Follow Elvis on Instagram.