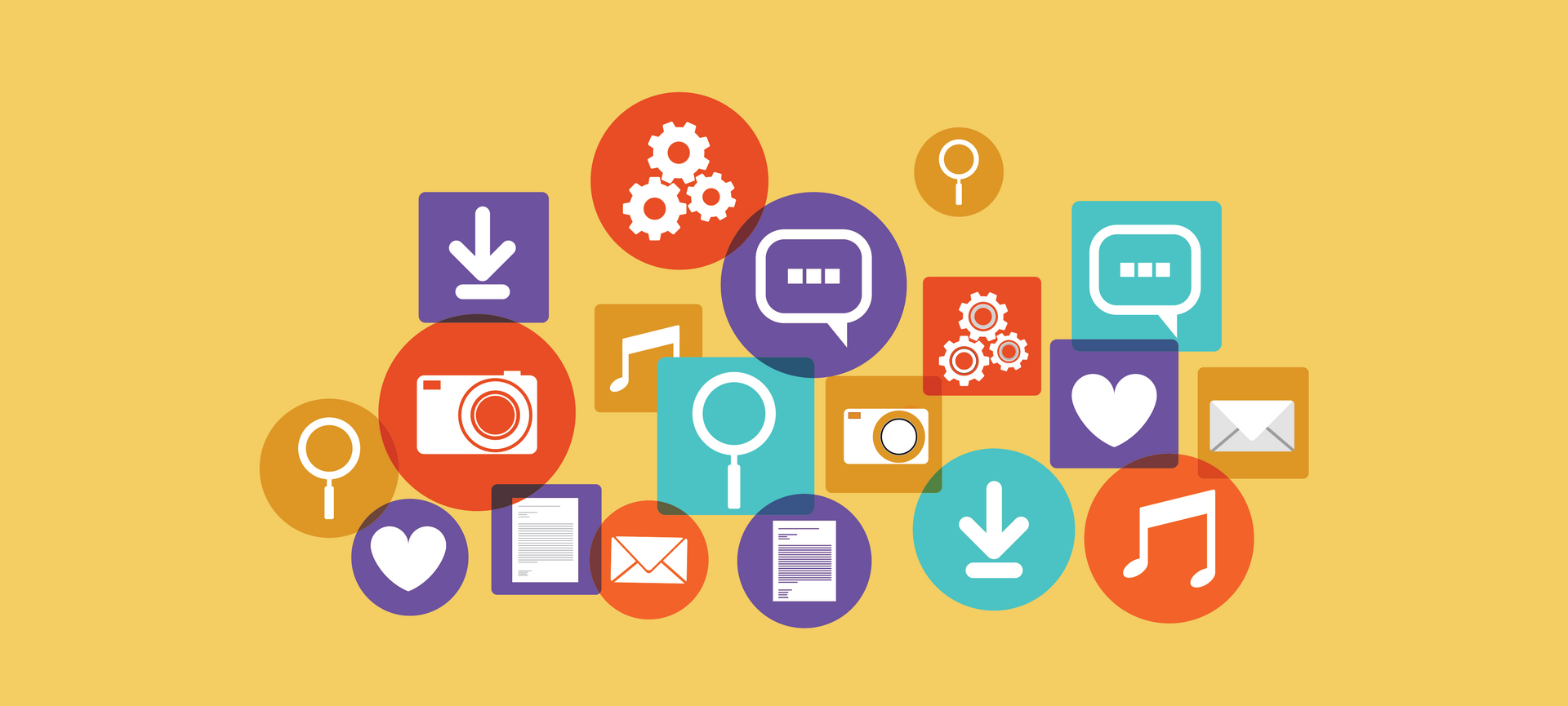 National tech survey reveals disability sector struggling with IT
A major survey released today shows more than half of respondents in the disability sector report that their IT systems don't work well for their staff and management. 
The survey of 385 not-for-profit organisations identified a significant under-investment in IT, with many organisations using systems that aren't working well enough to provide efficient services.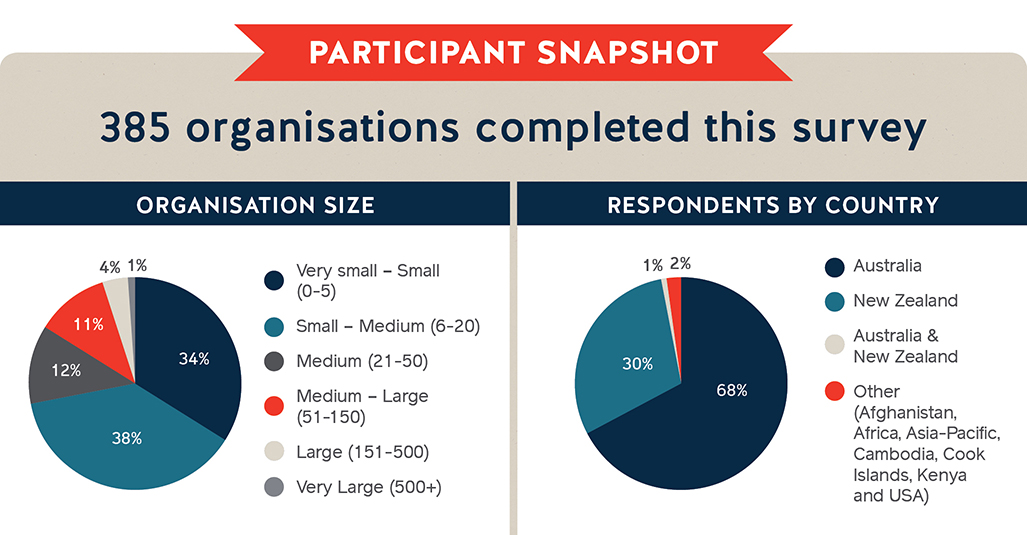 The survey provides the most comprehensive and up-to-date information on the state of IT among Australia's and New Zealand's 60 000-plus not-for-profit organisations. 
Other key findings include:
Many disability service providers are unhappy with their information systems - with just 46 percent reporting systems that work well.
Disability service providers are spending on average 36 percent less per full time employee on digital technology than other not-for-profit organisations
Organisations without an IT plan are four times more likely to report that their systems are incapable of capturing client information.
The biggest challenges facing not-for-profits include IT budgets, technical resources and internal IT capacity. 
Key priorities for not-for-profits include improvements to websites, client/member information management systems and better use of social media.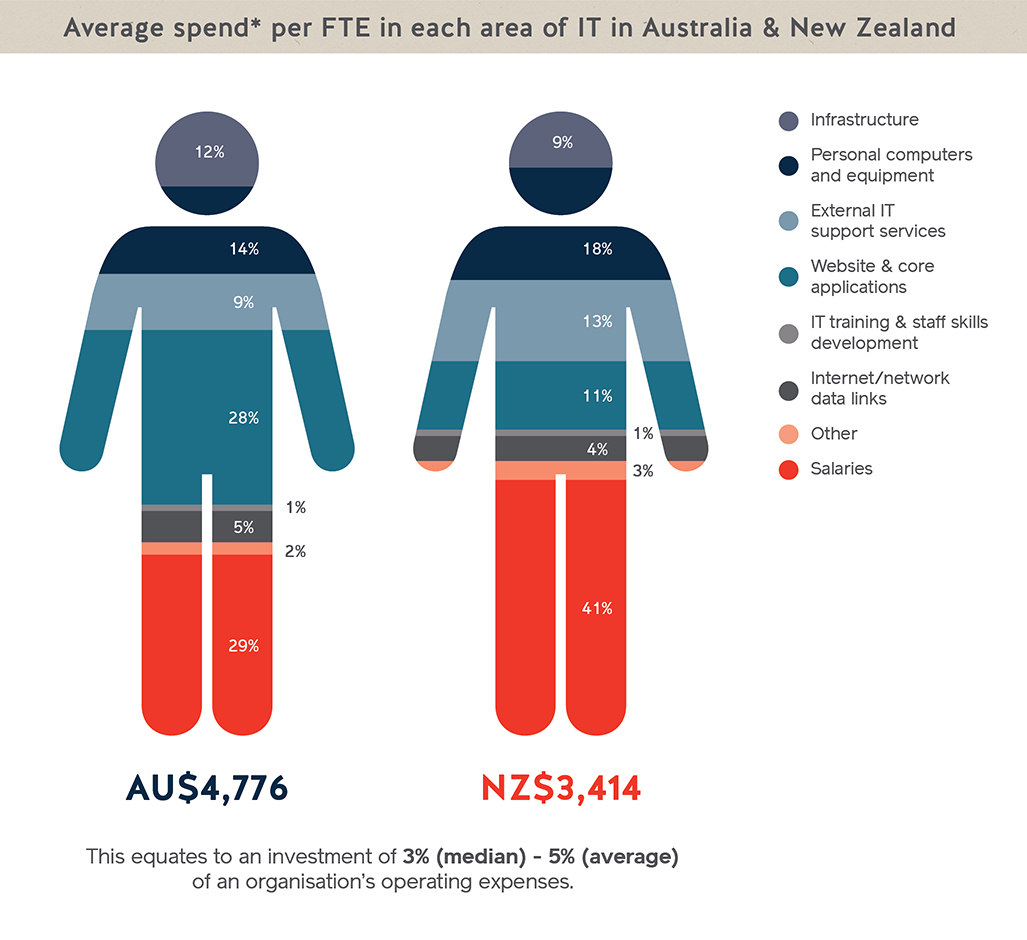 Infoxchange CEO, David Spriggs, says increasingly not-for-profits are having to invest in technology for staff to efficiently deliver services. 
"Having good information systems to enable service delivery and outcome measurement is still a challenge for many. This year's survey shows that having an IT plan for the future is the first step in making sustained improvements," says David.
"This aligns with our work in the disability sector where the demand to update information systems is high. Survey results show that most disability service providers have not yet made this transition, and are therefore under stress, as reflected in The State of The Disability Sector Report for 2017."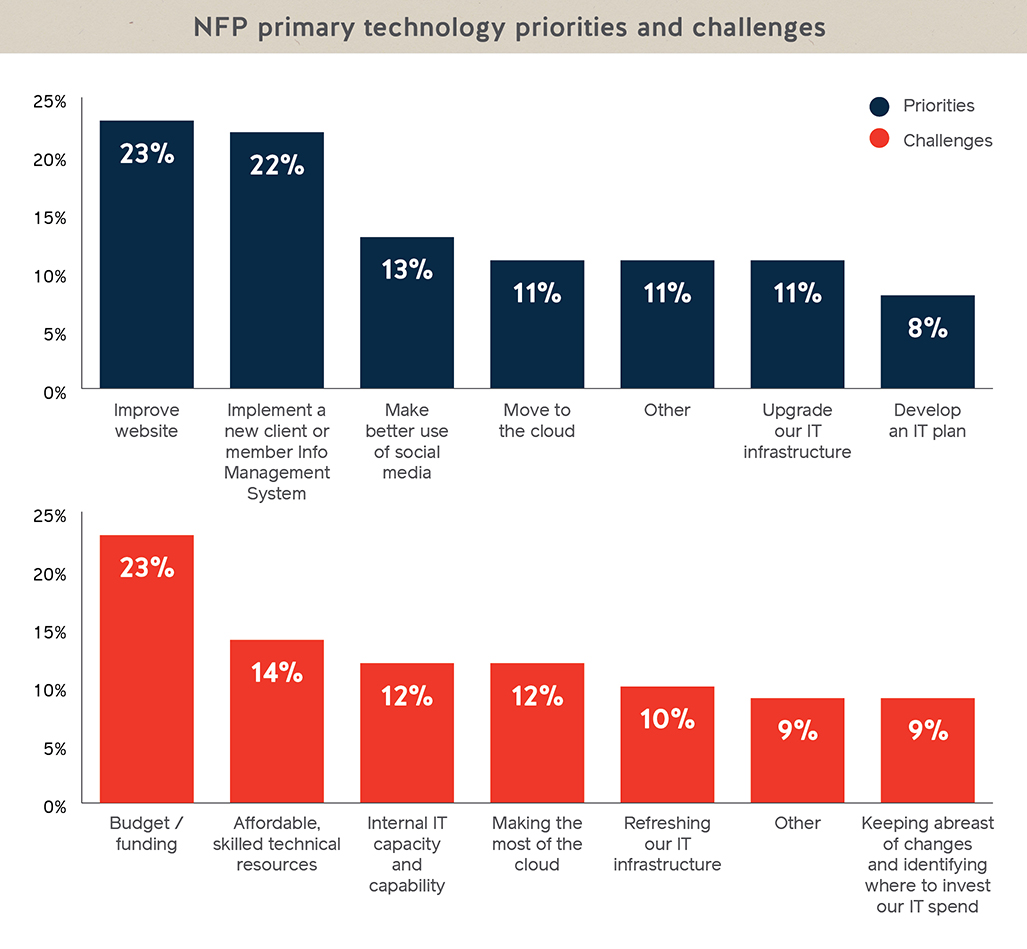 Connecting Up CEO, Anne Gawen, says the "IT in the Not-For-Profit Sector Survey" reveals some worrying trends that Australia's not-for-profit sector should move to address immediately. 
"As an organisation with a mission to support the IT needs of other Australian not-for-profits, Connecting Up is concerned for those hundreds of organisations who are today revealed as struggling to keep up with technology," says Ms Gawen. 
"That this struggle appears to be compounded by a comparatively low investment in their IT is an issue that must be addressed urgently, especially for those organisations working within the NDIS who need good technology more than ever."
"I strongly urge those organisations to reach out for the help they need and to investment in bringing their systems up to the standard required to provide the vital services they provide for millions of Australians."
Dr Ken Baker, Chief Executive of National Disability Services, says that while disability organisations may need to update their IT, the current climate means that many are financially unable to do so.
"In this time of disability reform, many disability service providers have been challenged by the pace and scale of change," says Dr Baker.
"This report confirms that while disability service providers acknowledge their need to invest in new or updated IT systems, the tough financial environment in which they are operating makes it difficult to do so."
Infoxchange, Connecting Up and TechSoup NZ are Australia and New Zealand's leading not-for-profit providers of IT products and services and play a critical role in supporting the sector.