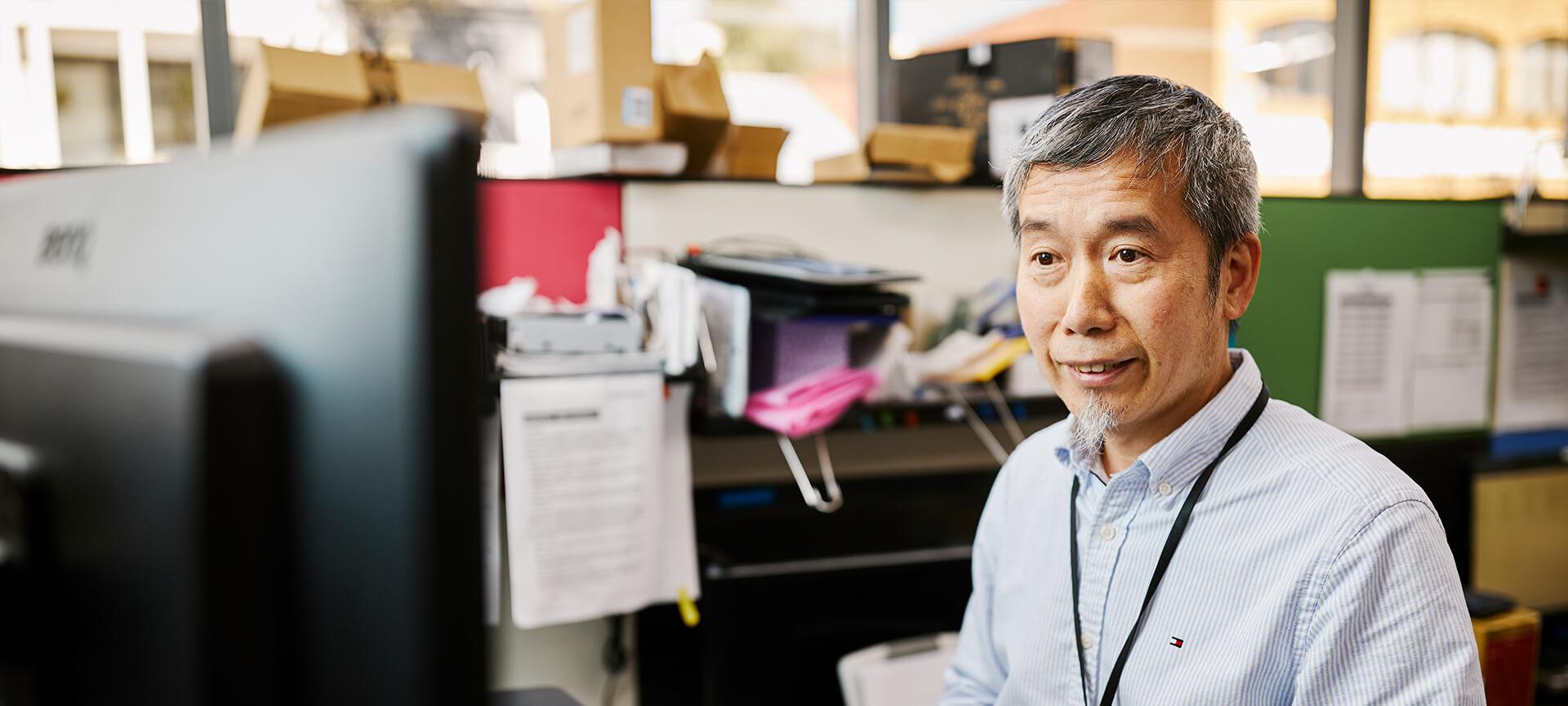 How we're helping communities and not-for-profits through the coronavirus (COVID-19) outbreak
The coronavirus outbreak is creating an unprecedented set of challenges, especially for the more vulnerable members of our community.
At the Infoxchange Group, we're taking government advice on the appropriate steps to manage our workforce through this period so that we can ensure we're supporting people experiencing disadvantage and our sector as much as possible as the crisis unfolds.
Here are some of the measures we're taking:
We're continuing to provide our products and services
Because we use secure cloud-based technology across all our offices, our staff can work from anywhere and will continue to provide a high level of service to all our customers.
We don't expect there to be any significant disruption to the products and services that we provide (including our discount and donation programs IT support services and client and case management systems) but we'll continue to review our position based on government advice and will advise our clients if there's a likely impact on our ability to provide effective support.
We're also working to support organisations who need special configuration for their case management systems to manage their response to the pandemic.
If you'd like to speak to us about your specific needs during this time, please get in touch.
We're updating Ask Izzy and SAcommunity
Ask Izzy and SAcommunity have been updated to provide links to the Federal and State Government coronavirus information pages.
We're also adding pop-up testing centres and other virus-related services as the information becomes available. This information is changing rapidly, so please note that some services will have altered or suspended the support they provide.
If you're a service provider and need to update your information on Ask Izzy or SAcommunity, please get in touch with our database team.
There are resources to support you working from home
Eligible not-for-profits can access a broad range of free or discounted products, services and resources. As more and more organisations transition their workforce to working from home, we've compiled a list of products and resources that will help you and your staff continue to be productive and help people in need through the crisis.
There's also a range of special offers currently available to not-for-profits from providers such as Google, Microsoft and more to help staff work remotely – we've put together a list here.
And of course our IT services team are always on hand to help you transition to the cloud.
We're postponing the Connecting Up Conference
Because the health and wellbeing of our community is our highest priority and the previous Connecting Up Conference dates of 6-8 May were looking like they would be a time of high volatility and uncertainty, we've decided to postpone the conference until 4-6 November 2020.
Everything else will be going ahead as planned, so the only thing to change will be the dates. We'll still be at the MCEC in Melbourne and we're planning to bring you an exciting line up of speakers, masterclasses, plenaries and more.
While we've taken this decision as early as possible and hope that it will cause minimal disruption, we also acknowledge it may cause issues or concerns for some involved.
If this is the case, please don't hesitate to get in touch with our conference team.
We're in this together – please reach out if you need assistance
Our role in the sector has always been to advise on the best use of technology to support organisations to make a positive social impact. We're committed to continuing to provide your organisation with guidance and assistance in these challenging times.  
Please get in touch if there's anything we can do to help.
But most importantly, take care of yourselves and we hope you and your loved ones stay safe.
Check out more of our coronavirus updates and resources here