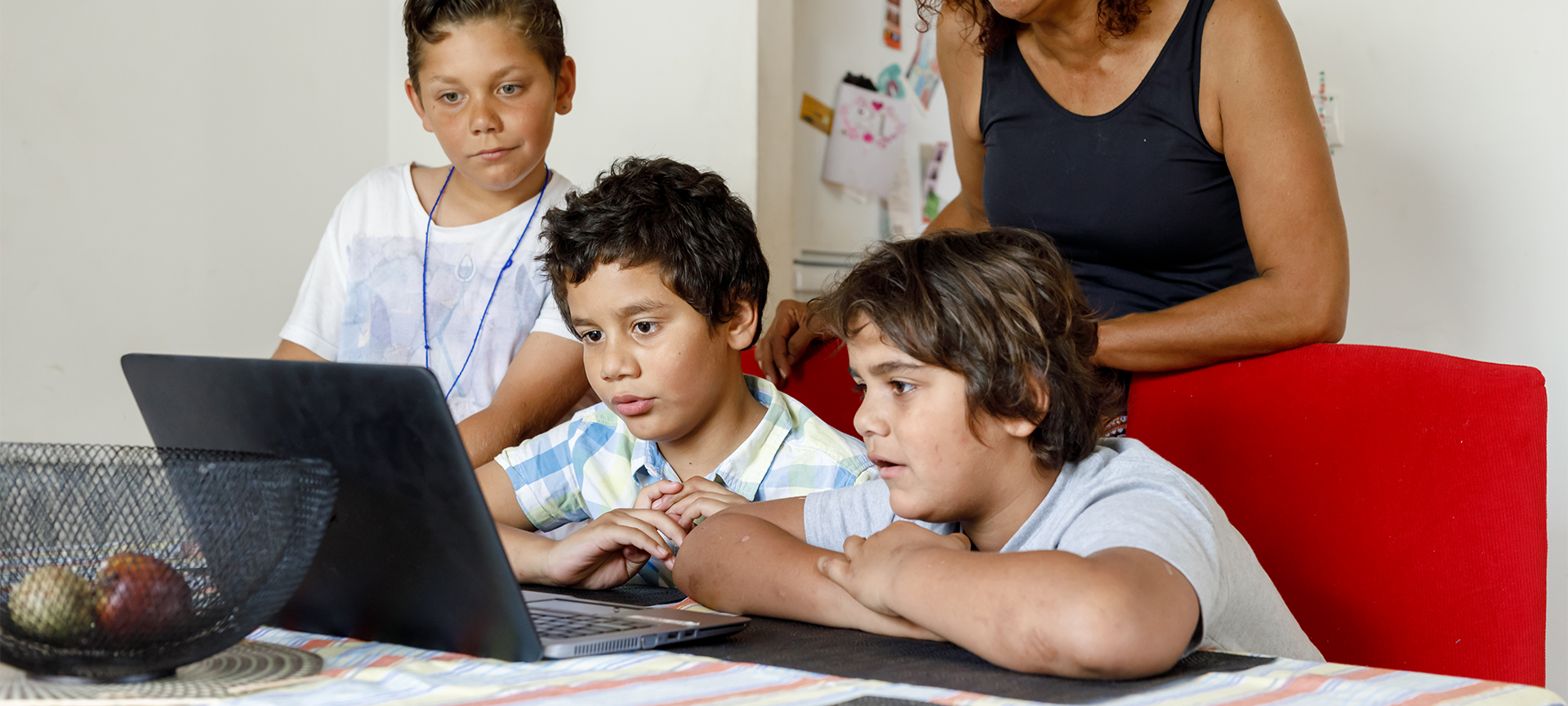 Koorie Heritage Trust strengthens community through technology during COVID
During National Reconciliation Week, we were lucky enough to hear from proud Wolithiga woman, Bernadette Atkinson from the Koorie Heritage Trust. Bernadette is the Trust's Education Coordinator and spoke to us about how technology played a vital role in supporting their communities through the COVID-19 pandemic.  
Koorie Heritage Trust offers a place where everyone can learn about the true history and importance of Indigenous peoples and communities in Victoria, through art and education programs. Like most organisations, the Trust had to quickly innovate to support their communities through multiple lockdowns and bouts of restrictions.  
"When we went into lockdown after COVID hit, we couldn't be a meeting hub anymore. We had to stop and think fast about how we were going to survive as a business, but also make sure that we stayed in contact with our Indigenous community and the wider community," says Bernadette.  
Getting the Trust's programs online was a big priority. They moved quickly to hire a film crew to create a virtual tour of the KHT's temporary exhibition gallery that people could watch from wherever they were via Zoom.  
Throughout the lockdowns, the Trust continued creating virtual versions of its programs, like KHT Online. This program includes KHT Voices, a series of short essays, interviews and stories about how the Victorian Indigenous communities responded to the COVID-19 crisis. Bernadette says it's important to capture the stories of Victoria's First Nations peoples during these unprecedented times for future generations.   
Another KHT Online program the Trust moved online was its Kids' Club, which enables the KHT to continue to connect with and educate younger audiences. At the same time, the Trust's education team successfully pivoted its cultural awareness training program from onsite to online delivery.  
"This opened up a new avenue of visitor engagement for us and is something that we're going to keep forever to make sure that we're connecting with everybody," says Bernadette.
Bernadette says most of the Trust's new digital innovations will become permanent. She recognises it's a necessary way of ensuring the Trust remains relevant in a rapidly changing world.
Infoxchange is in a unique position to support other not-for-profits to improve their digital ways of working. As we continue on the journey of our first Reconciliation Action Plan, we recognise we have a responsibility to support Indigenous-led organisations in a culturally safe and productive way that will help them deliver on their mission using technology.
Bernadette knows just how empowering technology can be. She has encouraged us to reach out to Indigenous-led organisations in our community to forge new relationships and strengthen existing ones to play our role in meaningful change.
"I would say don't be afraid to start making contact with Aboriginal organisations and show how you can support them and add value," she says.
To make sure that we can support Indigenous-led and owned not-for-profits in culturally safe ways, our staff members are currently receiving Cultural Awareness and Safety training through the Trust. We can't wait to use this knowledge in proactive ways to make an even bigger impact in Indigenous communities.
Read more about the Infoxchange Reconciliation Action Plan.