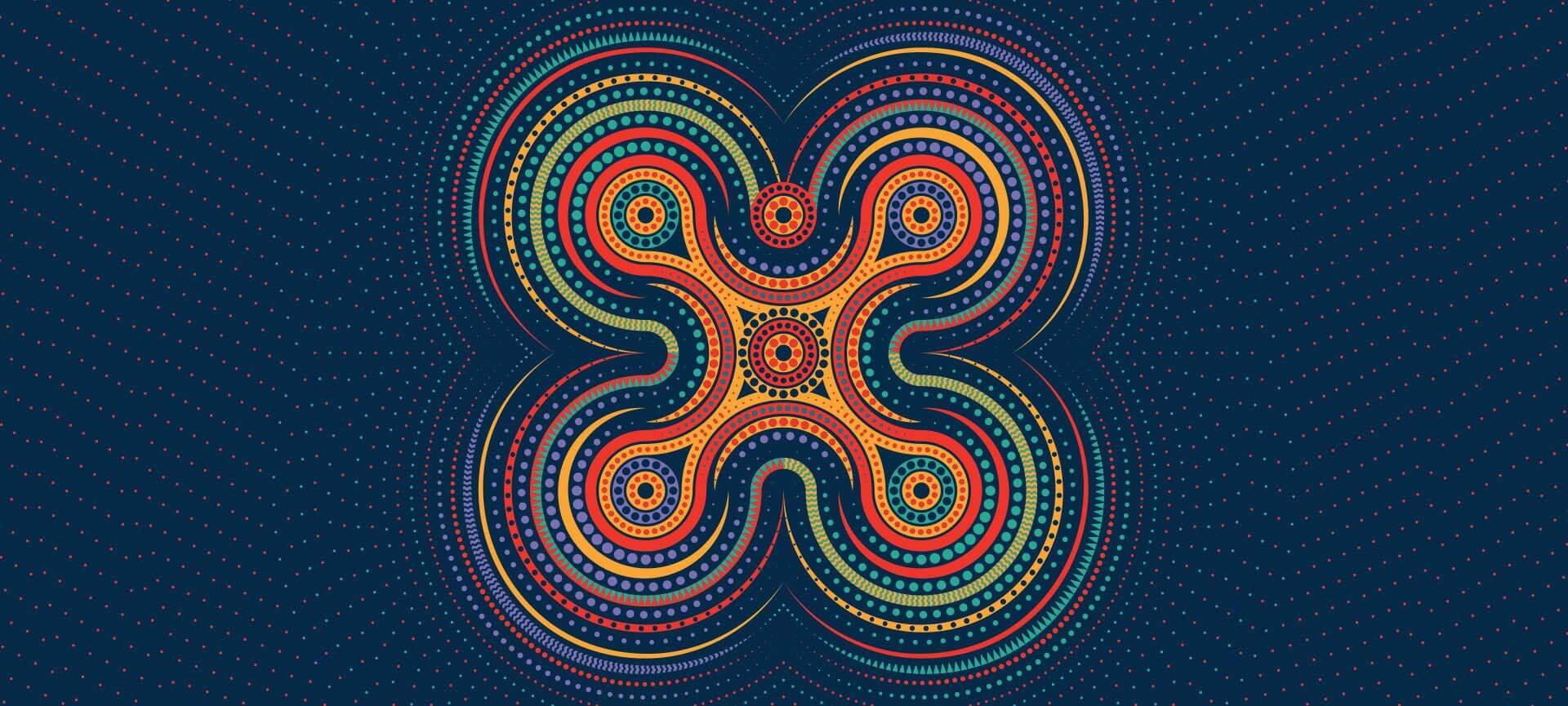 Representing our vision for reconciliation: Marcus Lee Design
Last month we launched the first Infoxchange Group Reconciliation Action Plan (RAP) to reflect our vision for reconciliation – respectful, enduring and mutually-beneficial relationships with Aboriginal and Torres Strait Islander peoples.
Our RAP represents an important new step for us in expanding and strengthening our existing relationships with Aboriginal and Torres Strait Islander peoples and allows us to explore new ways of acknowledging and honouring their contributions.
In this blog post we would like to honour the contributions of Marcus Lee who designed the artwork in our RAP that so beautifully represents Infoxchange and our vision for reconciliation.
Marcus Lee is a proud Aboriginal descendent of the Karajarri people near Broome, Western Australia.
"My paternal grandmother was born on Anna Plains Station to an Aboriginal mother and a German father. Nanna was one of the stolen generation – as a five-year-old she was taken with her brother from her home to the Beagle Bay Mission, north of Broome."
Marcus is also proud of his multicultural heritage – his background is a mix of Aboriginal, German, Chinese and Japanese.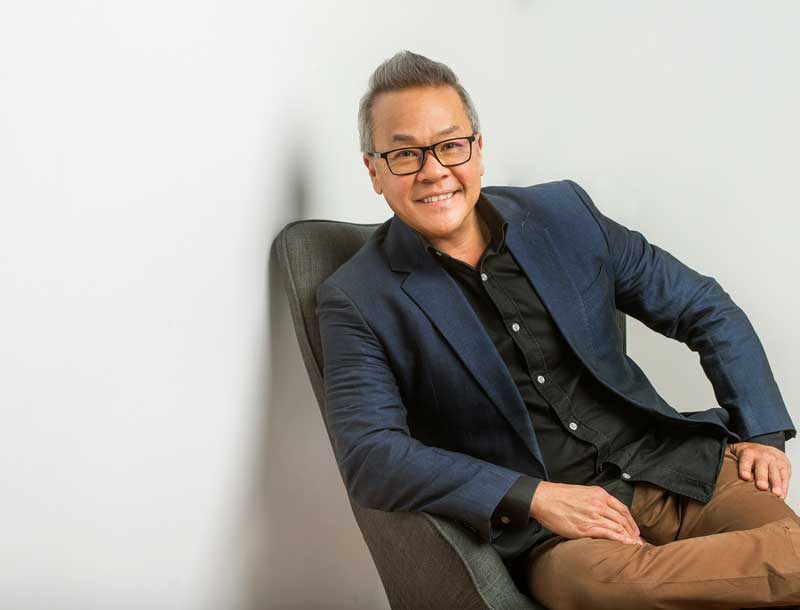 Marcus started out his working life at a regional television station in Darwin but quickly realised it wasn't his career of choice.
He was always drawing and painting and had a keen interest in art. He decided to study a Fine Art Diploma in Darwin and switched to studying graphic design in Adelaide a year later. After graduating, Marcus worked his way up the ranks at a prominent Melbourne design studio where he became Art Director before moving into a design business partnership and eventually establishing his own company, Marcus Lee Design.
A major opportunity in 1998 became pivotal for Marcus' design career.
"In 1998, we won the branding project for the inaugural opening of the Melbourne Museum. We were asked to design the branding and customer service uniforms for the Aboriginal Gallery – the Bunjilaka Museum," Marcus says.
Since then, Marcus has created a variety of artwork designs within the Aboriginal and Torres Strait Islander sector.
"I'm always inspired by our amazing and unique traditional Indigenous art styles, which strongly influences my thinking. Reflecting on our cultural expressions, I'm also driven to explore new and reimagined ways to evolve and develop my design approach towards a contemporary aesthetic, and to discover new directions."
Marcus first worked with Infoxchange during our Ask Izzy for Aboriginal Communities project, providing feedback and design concepts to make Ask Izzy's design more welcoming for Aboriginal and Torres Strait Islander peoples.
We were thrilled to work with Marcus again this year on the design of our RAP artwork.
"My main focus with the artwork was to visually express Infoxchange's vision of reconciliation in an artistic contemporary style," Marcus says.
"This inspired the visual narrative depicting a person empowered by technological equity, and the digital inclusion of urban, regional and remote Aboriginal and Torres Strait Islander communities ... I wanted the artwork to portray a feeling of digital technology along with a human vibrancy."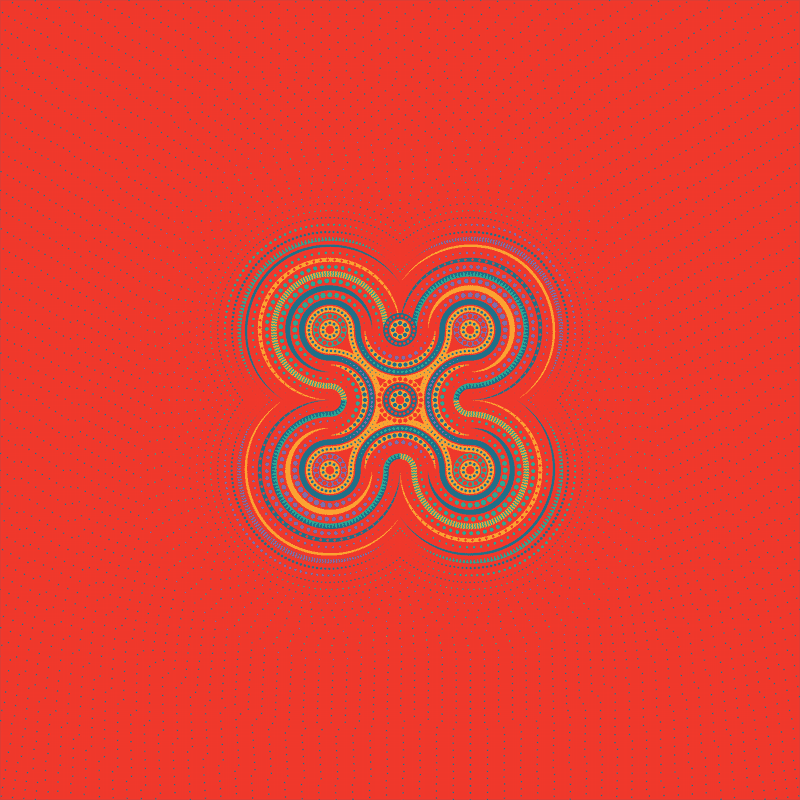 The final result represents a person that is empowered by technology and digital inclusion.
"The inner concentric circles in the design relates to the three pillars of reconciliation – relationships, respect and opportunities," Marcus says.
"The four circular corners (arms and legs) are symbolic of Infoxchange's journey pathways to reconciliation.
"These pathways weave and interconnect throughout the artwork, representing Infoxchange's ongoing connections to Aboriginal and Torres Strait Islander people and communities."
Our sincerest thanks to Marcus, the custodian of the cultural knowledge represented within our RAP artwork. Marcus Lee Design is accredited by Supply Nation.