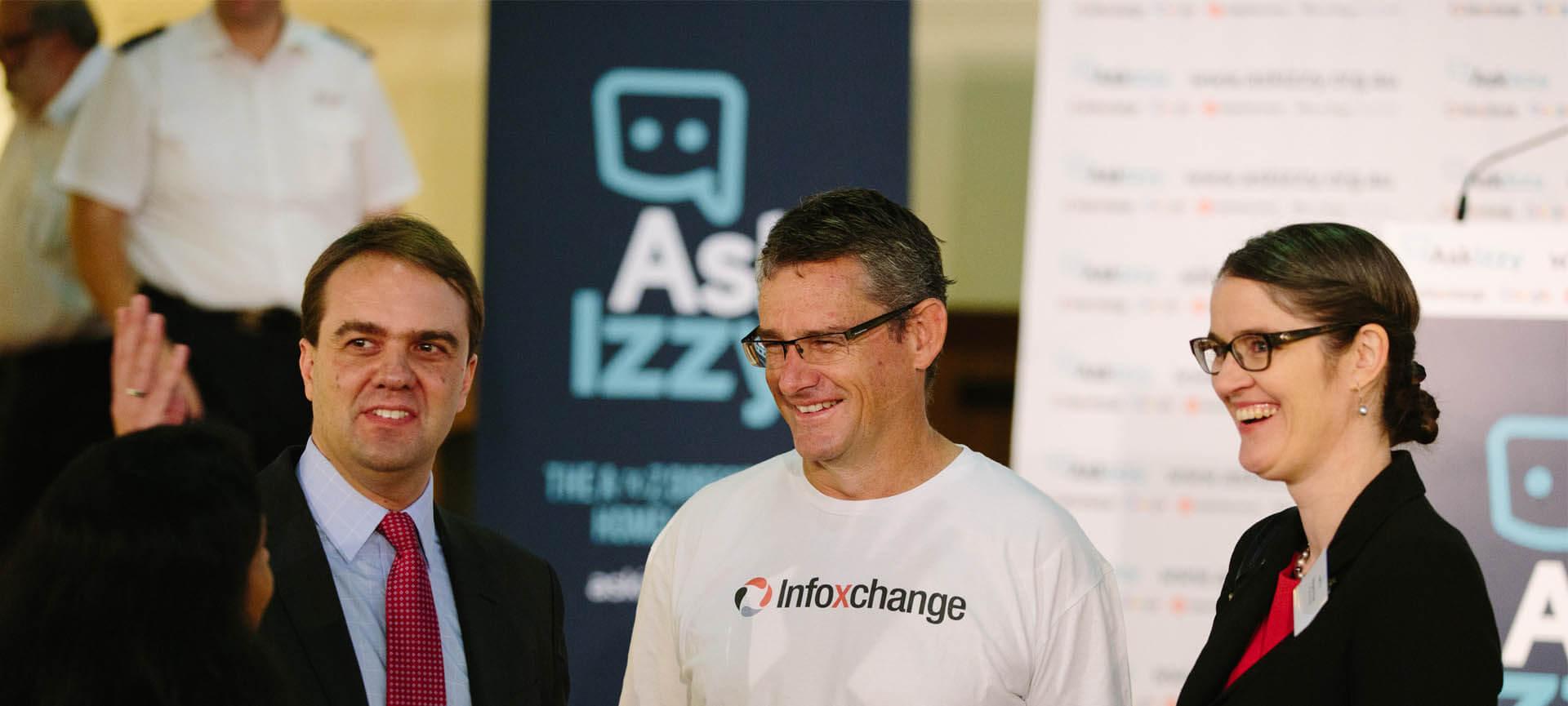 Our management team
David Spriggs, CEO
David has over 20 years' experience in senior management positions in the not-for-profit and technology sectors. He is passionate about creating a more digitally inclusive society and improving the efficiency and effectiveness of the not-for-profit sector. Before joining Infoxchange in 2009, he worked for Kronos Incorporated where he led business partner operations across Asia Pacific and Europe.   
Nigel D'Souza, Project Delivery & Technical Services
Nigel manages the diverse and multi-talented project delivery and technical services team. He has guided many successful integrations, product developments and re-structuring projects, through building relationships, employee empowerment and supporting innovation throughout the company. Nigel's role involves managing, maintaining and developing information systems and solutions that support customers and employees. 
Brendan Fitzgerald, Digital Inclusion
Brendan leads our digital inclusion team, which has a number of programs aimed at improving digital skills and knowledge for Australians who lack the confidence to get online. Brendan has extensive experience in developing and delivering community-based IT programs. Before joining Infoxchange, he was a member of the senior management team at the State Library of Victoria.
Wayne Gorst, Corporate Services

Wayne joined Infoxchange in 2016. He has over 20 years' experience in the community sector, including working in homelessness, Aboriginal and Torres Strait Islander health and offender support. As a certified practicing accountant, Wayne has supported many organisations to deliver effective services, and is committed to enhancing the lives of those who are the most marginalised and disadvantaged in our community.
Marcus Harvey, IT Services & Consulting
Marcus leads Infoxchange's IT consulting and services teams in Australia and New Zealand. Joining Infoxchange from Nous Group, Marcus is an experienced facilitator and not-for-profit technology expert. He and his team are passionate about helping organisations use technology effectively to work smarter rather than harder and achieve measurable outcomes with the clients and communities they work with.
Brian McLaughlin, Business Development & Partnerships
Brian joined Infoxchange in 2014, and has previously worked for Microsoft and also ran his own IT consultancy business. Brian's role involves fostering relationships with strategic partners, increasing the adoption of our products and services in the sector and building Infoxchange's profile across corporate, government and community sectors.
Amodha Ratnayeke, Online Applications
Amodha joined Infoxchange in 1998 as a database updater, before eventually moving onto managing our online applications. She oversees the implementation of our various service coordination applications, while also liaising with clients and managing relationships.