Technology for social justice
Meet the service providers using Ask Izzy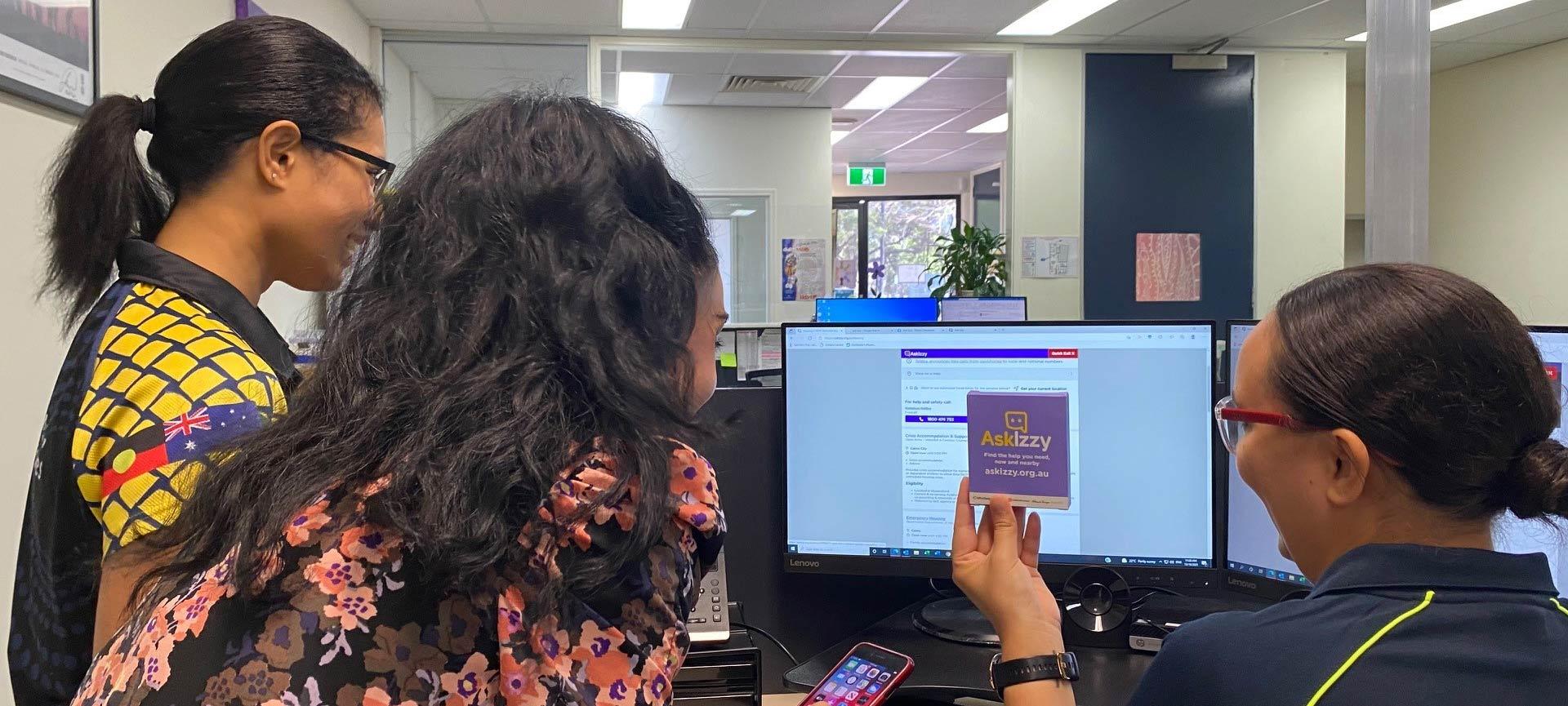 Meet the service providers using Ask Izzy
Access Community Housing Company
" I think it's really important to be sharing Ask Izzy, especially given the current climate. There's a growing need for other support services from people who we support with housing. "
Jess Vidafar is General Manager of Access Community Housing Company (ACHC), a not-for-profit housing provider based in the Cairns region of Far North Queensland. Its aim is to improve people's lives by providing them with safe, affordable housing and building the support systems they need to sustain their tenancies. ACHC currently looks after more than 1,250 tenants across approximately 650 properties.
Jess first started using Ask Izzy when she worked in the homelessness sector. When she moved into working in community housing management, she found that workers didn't necessarily know about a lot of services that existed in the community. She became a great ambassador for Ask Izzy, recommending it to ACHC staff, at sector network meetings, through social media and beyond.
Jess sees a strong alliance between ACHC and Ask Izzy:
"It's all about service integration and making sure that we're using and maximising our resources to help people," says Jess.
"We're always trying to find ways to share information and integrate services to meet the needs of our clients. We want to make sure they're informed and have the capacity and knowledge to be able to link in with services to find support when they need it."
Jess says that Ask Izzy is an easy way for workers to be able to refer a client or find information to help respond to issues in the community – all in one place.
"Workers can go straight to the site and see exactly what services are available. It not only broadens their knowledge, they can also share the information they find with their clients," says Jess.
"I think it's really important to be sharing Ask Izzy, especially given the current climate. There's a growing need for other support services from people who we support with housing."
Jess says their clients often use Ask Izzy to find crisis support such as food or paying bills. She loves that clients can use Ask Izzy to make their own decision about where they want to go rather than having a worker always make a referral for them.
ACHC workers also use Ask Izzy to support clients with broader, more complex issues.
"We usually use it to support clients a step after crisis, like finding domestic and family violence support, help with interventions or legal support," she says.
Jess says there are other local service directories available, but many of them are paper based, can be challenging to keep up-to-date and take to outreach locations.
"But everyone has a phone or ipad," says Jess. "I love that you can just put your postcode into Ask Izzy and you get lists and lists of useful services close to you."
---
Click here to download or order Ask Izzy promo material.
Want to share your Ask Izzy story to help us spread the word? Get in touch with our marketing and communications team.