Technology for social justice
Ask Izzy Helps Australians 'Find Food' Through Foodbank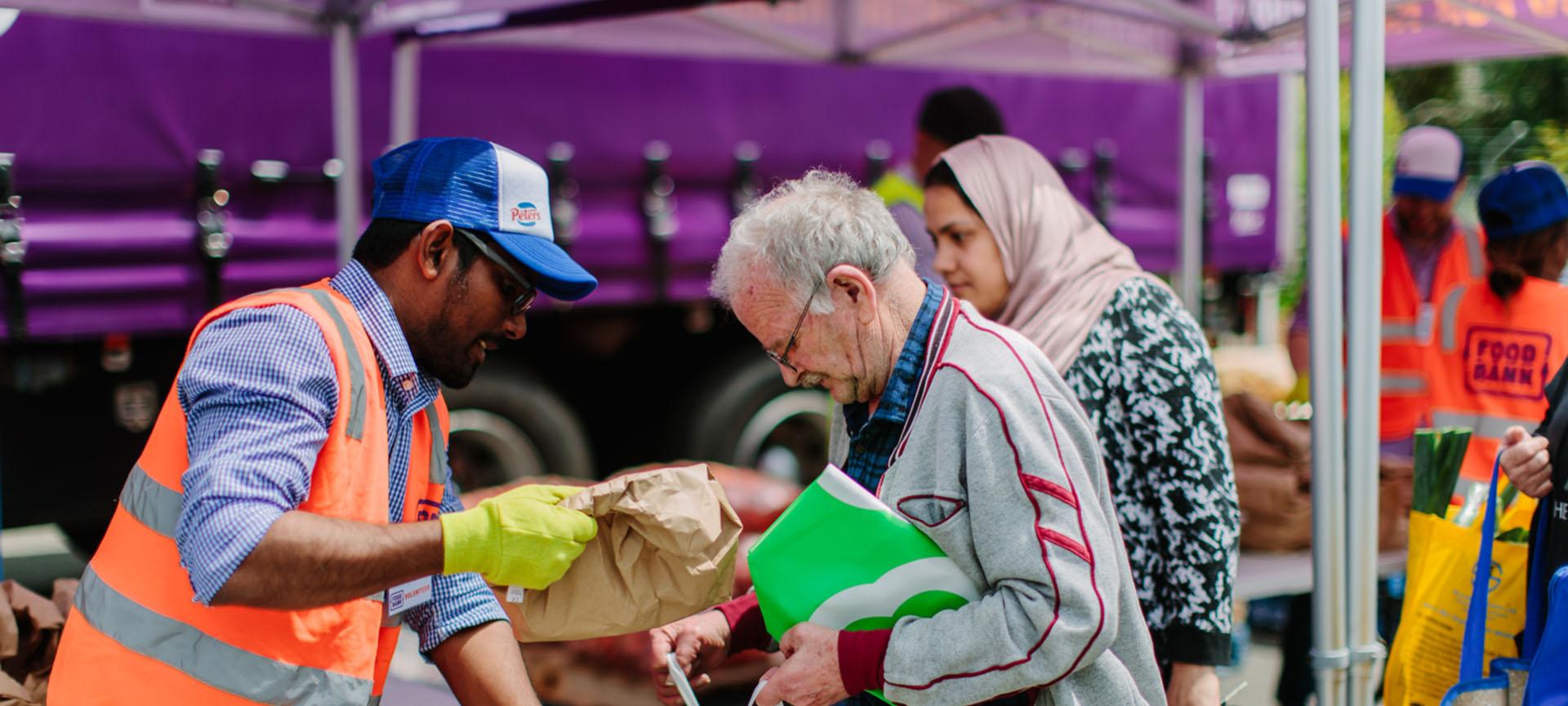 Ask Izzy Helps Australians 'Find Food' Through Foodbank
Foodbank
" I hope that with each click on the find food button, we've helped make hard times a little easier for someone. "
'Having our services supplied on Infoxchange's database will definitely mean it'll be easier for people to find food' says Angus Laing, General Manager of Information at Foodbank.
Foodbank's services have been listed on Infoxchange's Service Directory for many years, allowing greater access to vulnerable people who require their services.
Foodbank's public profile has grown significantly over the past decade, particularly given the increase in cost-of-living pressures and the demand for food by struggling families and individuals.
Of surprise to many is that Foodbank didn't traditionally supply food to individuals; they were a supplier to charities who then distributed the food to those 'on the ground' who needed it.
When their public profile grew, they put in place a referral process so that people finding food could access their local provider.
This process was very time-consuming and required hours and hours of administration which became increasingly difficult to manage when COVID hit in 2020.
Mr Laing says the phones began ringing 'off the hook' and as a result, Foodbank required a more 'scalable solution' to managing inquiries.
Cue Infoxchange's Service Directory!
Foodbank had been aware of Ask Izzy for some time and they had been looking at data from the open data platform in relation to food searches, but hadn't yet used our services.
As a result of using the Service Directory, Foodbank's phones are ringing much less, despite their business taking on a huge increase in work and food donations. Mr Laing says that some offices even thought their phones hadn't been switched off night mode.
'Given that previously we only mapped the places we supplied with food, charities who could help a person in their local area would have been missed on our map if Foodbank didn't supply them.'
Mr Laing attested to the ethos at Infoxchange, which is to support other not-for-profits with technology so they can spend more time helping people who need it. He said:
'At Foodbank we're flat out getting food to the people who need it, so having a team at Infoxchange who are dedicated to keeping the find food database up to date for us is fantastic'.
In the not-for-profit space, there is a common goal for the common good. As such, we differ from the corporate world where the aim is profit. It is incredible to see organisations such as Foodbank working with what might be seen as 'competitors' to provide food relief to more people:
'It's also excellent that we are sharing one database with our peers in the food relief sector, such as Ozharvest and SecondBite so everyone has more time to focus on distributing food.'
Infoxchange CEO David Spriggs agreed this collaboration and innovative use of data is helping people who need it most in the most accessible way, saying 'this collaboration helps the public find where they can get help closest to them, irrespective of where the food might come from.'
The 'Find Food' function, as a result of a partnership between Infoxchange's service seeker directory and Foodbank has thrived. It is now the most used page on Foodbank.org.au.
Mr Laing says this is 'bittersweet' as whilst it is a great result to reduce administrative pressure on Foodbank, it shows how many people are struggling to find food.
'I hope that with each click on the find food button, we've helped make hard times a little easier for someone.'
Keep up to date with the latest Infoxchange news