Technology for social justice
Finding confidence and fulfillment as a digital mentor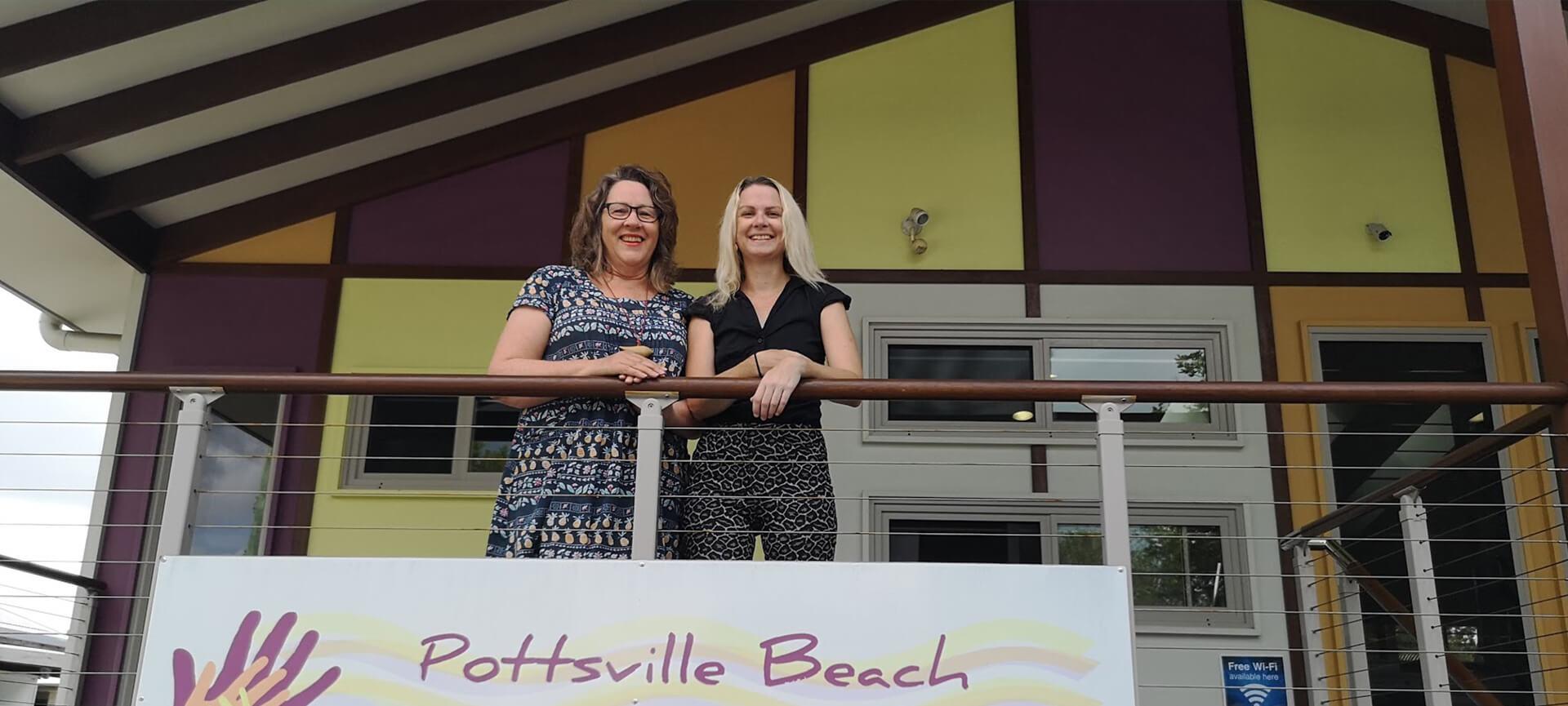 Finding confidence and fulfillment as a digital mentor
Digital Springboard
" It's above and beyond my expectations of what I thought would happen in 12 months. "
In just 12 months single mum Danielle Anstee went from being the newbie in town, struggling to find a job after a long career break, to coordinating the Digital Springboard program at her local neighbourhood centre.
Digital Springboard is Infoxchange's digital skills training program with Google. The program recently saw its 10,000th participant, an incredible achievement which could not have been realised without our local partners and team of more than 1000 trainers delivering Digital Springboard courses in their communities.
Danielle didn't expect to have a career teaching digital skills. She'd been out of the workforce for a long time caring for her four children and had just moved from Sydney to the beachside town of Pottsville in New South Wales. It was difficult finding work and she was feeling dejected after a few knock backs.
By chance she started up a conversation with her next-door neighbour who had been in a similar situation years earlier. She recommended volunteering at the local Pottsville Beach Neighbourhood Centre as a way for Danielle to get some current work experience.
Danielle started as a volunteer digital mentor at the centre soon after. Having no formal qualifications in tech, she felt daunted at first but quickly got the hang of it.
When the centre was awarded a grant through Digital Springboard to expand their digital skills programming, Danielle was first in line for the coordinator role.
"The funding proposal was written with Danielle in mind because of her enthusiasm, interpersonal and organisational skills," says centre manager Angela Maxwell.
"It didn't take long for us to recognise that Danielle was a great choice to coordinate the project."
Danielle was able to begin working on Digital Springboard in a paid role, teaching herself the curriculum via train-the-trainer videos and resources supplied by Infoxchange.
"I was a bit scared that it was too big a role for someone that hasn't done an­y teaching before, or delivered any courses," says Danielle.
But she found the Digital Springboard resources easy to follow and was excited to find that she was a natural teacher.
"Most people would be able to deliver a course. You don't need to have a training background because it's so easy to follow."
Danielle says she found it inspiring being able to help people build their digital skills and see them thrive, including starting successful businesses. She says she has also flourished both personally and professionally.
"I got references and I got a job out of it … I'm getting more money and things for my family, and I gained a whole lot of confidence in what I could do," she says.
"It really pays off to give it a go, get out there and get amongst it. It's above and beyond my expectations of what I thought would happen in 12 months."
---
By coming on board as a delivery partner and offering Digital Springboard courses, your organisation can also help improve the digital skills of your local community. Visit the Digital Springboard website to find out how you can get involved.
Find our more about Pottsville Beach Neighbourhood Centre in their Digital Springboard partner profile.