Homeless support through Vinnies CEO Sleepout
By David Spriggs
Later this month I'll be one of about 1000 CEOs who, armed with just a beanie, a sleeping bag and a piece of cardboard, will take part in the Vinnies CEO Sleepout. The event raises funds for St Vincent De Paul programs that support people who are homeless or at risk of homelessness.
I am asking for your support to get behind me to raise money for the Vinnies CEO Sleepout and work to raise awareness of homelessness and its complex causes. You can make a tax deductible donation online.
As a supporter of ours, you know that Infoxchange is dedicated to using technology for social justice. What you may not know is that Infoxchange's very first project in 1989 created an electronic database for homeless support agencies to locate available crisis accommodation for people in need.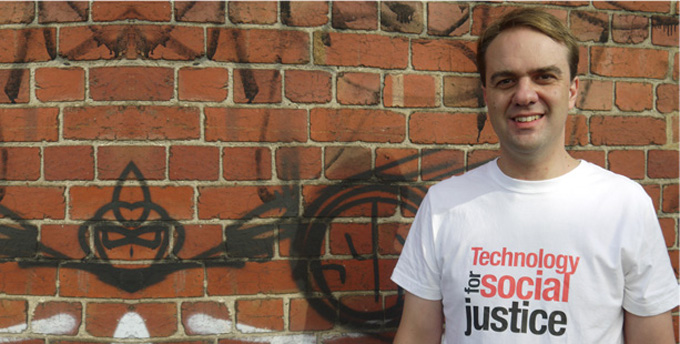 David Spriggs
Today, homelessness remains a cause close to our hearts. We were proud to last year win a Google Impact Challenge grant to develop 'Homeless Assist', a web app to help people who are homeless and those at risk to locate nearby food, shelter and other essential services.
Work on Ask Izzy is progressing well. This is important work because on any given night more than 105 000 Australians are homeless.
Shockingly, families and children now make up the largest group of people who are homeless and almost a quarter of people who seek help are escaping domestic violence.
Homelessness can happen to anyone, but most often it happens to people who are already disadvantaged and who have little or no economic, social or emotional buffers.
Please help me support those most in need. You can make a tax-deductible contribution at my Vinnies CEO Sleepout page. 
Find out more about our work in housing and homelessness