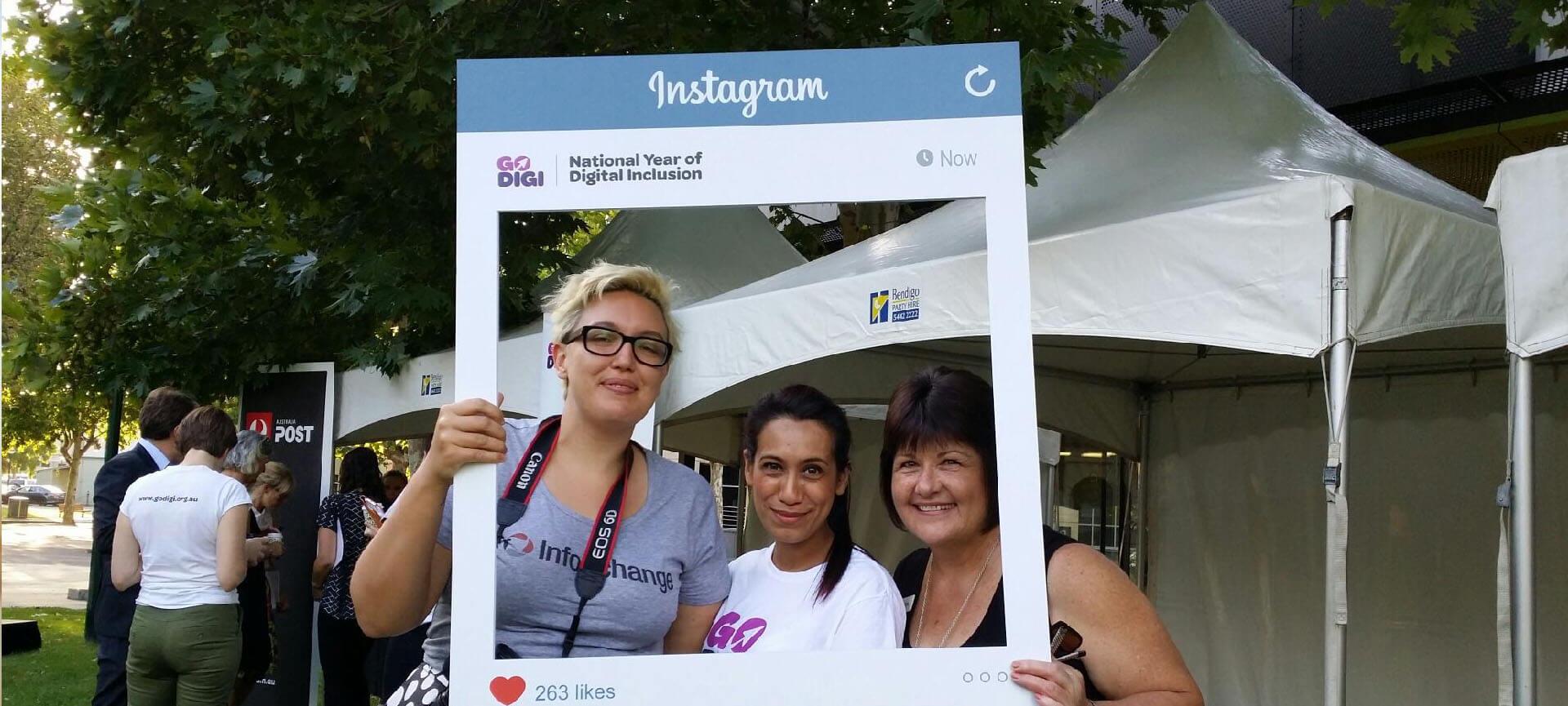 National Year of Digital Inclusion to enhance nation's digital skills
The National Year of Digital Inclusion has been launched by Go Digi to raise awareness of the importance of digital literacy and encourage people to participate in the digital world.
The year is an integral component of the Go Digi four-year digital literacy program being delivered by Australia Post and Infoxchange, which aims to enhance digital inclusion in Australia.
"One in five Australians, around four million people, are not online, and this means they're not able to take advantage of the education, health and social benefits of being connected. Research has found the major barriers to digital engagement are skills and confidence," David Spriggs, CEO of Infoxchange, says. 
One in five Australians are not online.
"The National Year of Digital Inclusion will drive a national conversation about digital literacy in Australia and will help us improve the digital skills of 300 000 people."
Andrew Walduck, Australia Post's Executive General Manager, Trusted eCommerce Solutions says: "Australia Post has always played a role in connecting communities, and this partnership is an extension of our commitment to help foster greater access to essential services and participation in a digital world. 
"For us, this starts with a recognition of the importance for all Australians to get online, and build the necessary skills and confidence to use technology in ways that make their lives simpler and broaden digital horizons." 
Throughout the year there will be Go Digi community Pop Up Festivals, conversation forums and face-to-face learning events in every state and territory.
The program aims to sign up 10 000 mentors to offer their support to their friends, family and work colleagues. Based on the Go Digi national poll, almost 90 percent of Australians have been asked at some stage to assist others with online activities, but six in 10 have avoided helping those in need of online support.
"Around 50 per cent of people think they are not experienced enough or not a good teacher, but you don't need to be a technology guru to help someone," David says.
"If we all help one person, before we know it everyone will have the skills they need to engage with the online world."
Find out more at Go Digi.