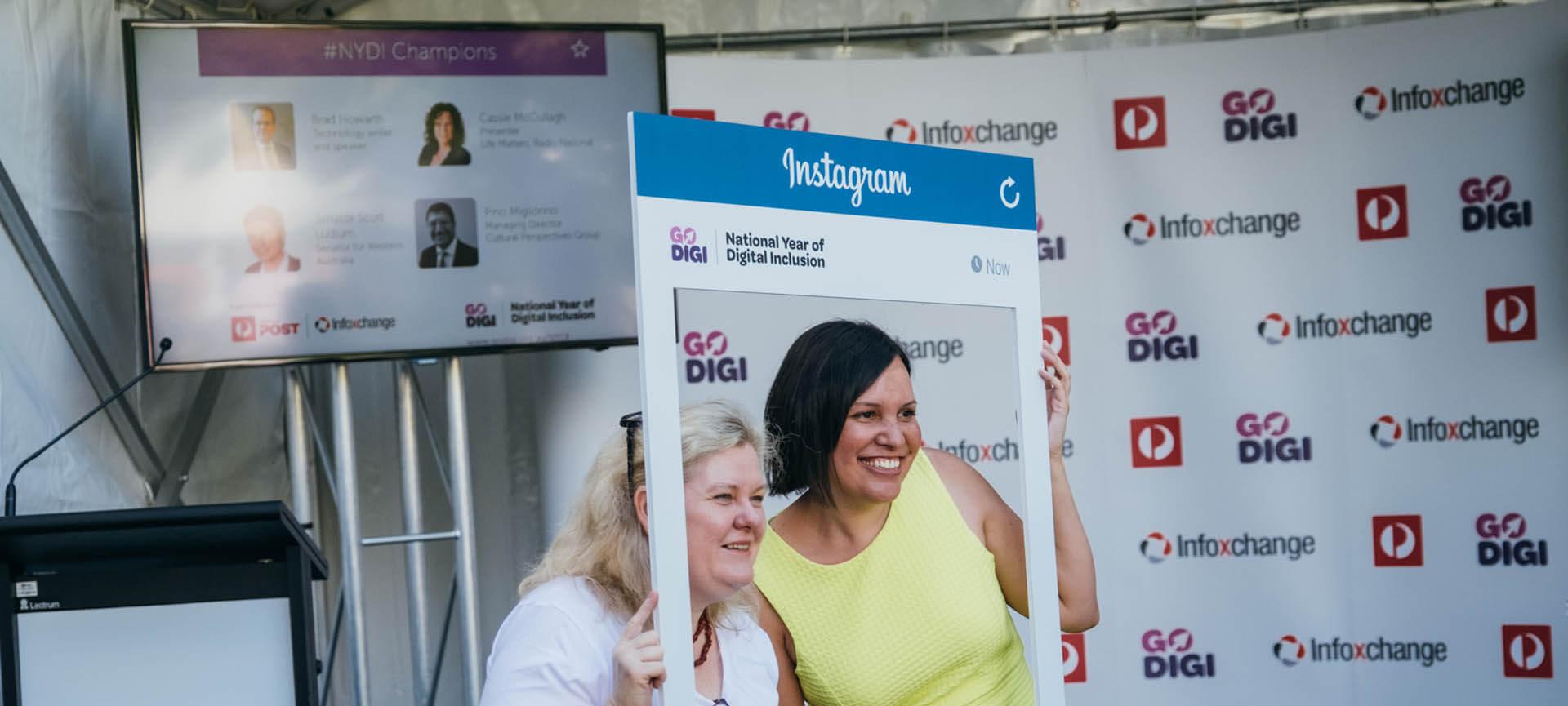 New ways of telling ancient stories
Natalie Ahmat talks about how technology is helping to keep traditional narratives alive
This week is NAIDOC Week - one of my favourite times of the year. It's a time when I celebrate the achievements of my people - the First People of this country and the longest continuing culture on the planet.
It's also a week of reflection. NAIDOC grew out of the National Day of Mourning in 1938, and in the early days, it was a solemn occasion; a day of remembrance and protest against the treatment and status of First Nations Australians.
Each year, NAIDOC is given a theme. This year, it's "Songlines - the living narrative of our nation".
According to the national NAIDOC website, 'Songlines' or 'dreaming tracks' trace the journeys of our ancestral spirits as they created the land, animals and lores. These Songlines are recorded in traditional songs, stories, dance and art.
While these ancient Songlines have been passed down for thousands of years, First Nations peoples are today using thoroughly modern means to record and preserve these stories.
Digital technologies have been rapidly adopted in some Aboriginal and Torres Strait Islander communities, which have identified the potential of the internet and mobile devices to ensure our Songlines are protected for many generations to come.
Social media is also connecting Aboriginal and Torres Strait Islanders like never before. Twitter, Instagram and particularly Facebook are incredibly popular amongst Indigenous users. Like a modern day Message Stick, social media is a way for extended families and friends across the country to stay in touch and share news and photos, achievements and aspirations. It's kind of like celebrating NAIDOC on a daily basis.
However, not all Aboriginal and Torres Strait Islander communities have been able to benefit from these technologies. Raising awareness of this 'digital divide' is one of the reasons I have volunteered to be a National Year of Digital Inclusion Champion.
Like many Australians, I enjoy the advantages of digital connectivity. I use the internet daily, whether it's to pay bills, do my banking, make appointments or file my tax. However, living in the city as I do, if my internet connection was to fail, I always have the option of going into a bricks and mortar building to complete the transaction.
Yet for many of my people living in remote communities, this is simply not an option. Banks, post offices and government departments are located hundreds, sometimes thousands of kilometres away. New technologies – such as E-Health services designed to provide remote Australians with access to health care– are useless if you don't have the infrastructure, money or know-how to access them.
That's why reliable, affordable and adequate broadband and mobile services, as well as the digital literacy skills to operate successfully in digital environment, are essential to all Australians living in remote regions.
It's my belief that if we're to 'close the gap' in Aboriginal and Torres Strait Islander heath, education and life expectancy, we must also find ways to bridge the digital divide.
Much like NAIDOC Week itself, there are both reasons to celebrate, and factors to reflect on when it comes to the digital inclusion of First Nations Australians.
Follow Natalie Ahmat on Twitter or find out more about the National Year of Digital Inclusion.