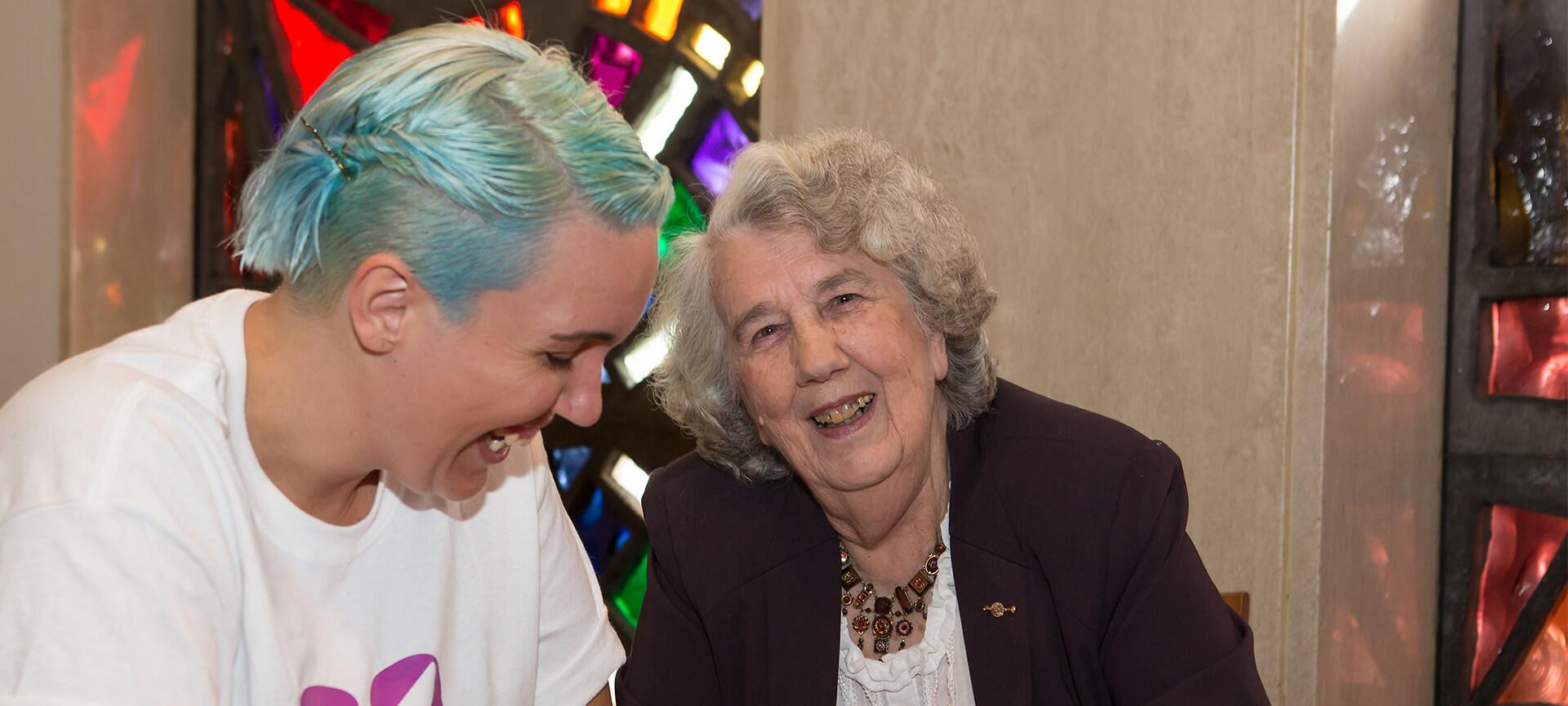 Meet Nan Bosler
To celebrate the International Day of Older Persons, we had a chat to Nan Bosler, National Year of Digital Inclusion Champion and President of the Australian Seniors Computer Clubs Association, about her thoughts on technology and digital inclusion.
Why did you become a National Year of Digital Inclusion champion?
Simple, I was asked and I loved the idea of another way to encourage more people to use the internet and digital devices. It is always nice working with like-minded people.
What is the goal of ASCCA?
ASCCA's goal is to seek to educate seniors of all nationalities and, where possible, seniors with disabilities in the use of technology as a way of creating an environment of social inclusion.
What is your role within ASCCA?
I am the founder, President and Chair of the board. To most I'm just Nan.
What are main benefits of technology for older people?
Technology enables older people to keep in touch with family and friends whether they are across the street or across the world. They can, irrespective of age, embrace online learning.
We live in a digital world which enables us to browse, research and enjoy the equivalent of all of the libraries in the world from our chosen device via the internet.
Why do you think it's important for older people to embrace technology?
We will be left behind if we don't.
What would you say to older people who might feel scared or too overwhelmed to try using technology?
I understand that feeling but it is worth taking little steps toward the use of technology. Seek support from your peers.
Is there anything younger generations can do to help older people get comfortable with using technology?
I always hope that the younger generation will be considerate and allow us to learn about new mobile devices or other forms of technology at our own pace.
I ask them to be respectful and don't think us foolish if we don't immediately grasp technology that is new to us. After all, there is much we can do that you have yet to discover.
What technology has personally benefitted you the most?
My computer opened the door to the world for me while I was my husband's carer.
What do you personally love about technology?
The internet! It is too good to miss.
Find out how you can realise your online potential by visiting Go Digi.