Meet our Board - Robert Morsillo
Infoxchange works to tackle the biggest social challenges and our Board plays a huge role in supporting the work we do. We're fortunate to have a Board made up of a group of skilled people with backgrounds and experience in a variety of sectors. In this series we profile one of our talented Board members and share with you how they become involved in supporting Infoxchange.
In this post, meet self-confessed tech geek, Board member Robert Morsillo.
I work at Telstra as a Senior Advisor in Digital Inclusion. Our team looks after a range of programs that seek to address the 'narrower but deeper' nature of the digital divide in Australia.
While many people are taking advantage of the benefits of digital technologies, around three million Australians are still not using the internet. The disadvantage brought about by such exclusion is growing.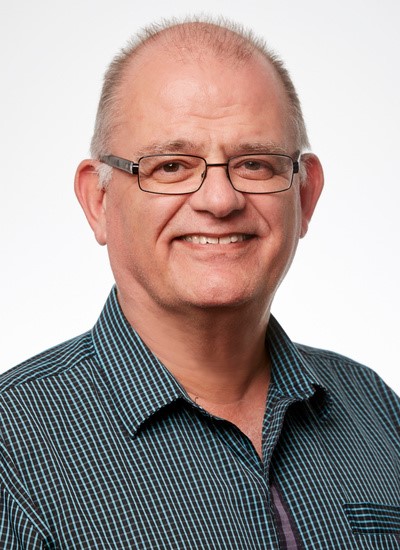 Our projects include the Australian Digital Inclusion Index, which tracks the most comprehensive measure of digital inclusion in Australia from 2014. We also run programs to assist vulnerable people to stay connected, such as the Safe Connections program for women and their children impacted by family violence.
Having worked in the community sector for almost two decades, I became aware of Infoxchange through my housing services colleagues looking for emergency accommodation for their clients. That was back in the day of bulletin boards and dial-up connections! Over that time I became involved in advocacy campaigns about access to essential communications services, which fired up two sides of my brain.
My original training was in electrical engineering and computer science, so there is a geek side to me.
After taking a bit of a left turn in my education in the early 1980s I've become really interested in the intersection between technology and society, particularly in relation to vulnerable communities. Four years ago I was approached to join the Infoxchange board when I was pursuing this interest part-time as a Research Fellow at Swinburne University of Technology.
There are many highlights in Infoxchange's work of using technology for social good. I was really pumped when the GoDigi project was accepted by Australia Post. I'd provided my "corporate" experience to the submission and of course GoDigi went on to become a great platform for digital literacy promotion in Australia.
Another personal highlight is being able to have Ask Izzy un-metered on the Telstra mobile network to support people at risk of homelessness, including women and their children impacted by family violence.
READ: No credit, no problem. Homeless help now free of data charges
I've seen Infoxchange grow rapidly in size and impact over the last few years, which is a tribute to everyone who works there. There is great opportunity for further growth in the area of social innovation with technology – helping excluded groups, in partnership with the not-for-profit and corporate sectors, innovate in ways that will increase well-being and reduce inequality. Ask Izzy is a great example of such innovation.
The jury seems to be out on what the impact of technology will be on the future of our society, such as for employment, civility, rationality, perhaps even our very humanity. I hope that Infoxchange will play an informed and critical role in helping us all navigate those pathways for good.