Four women in tech getting behind "technology for social justice"
With today being International Women's Day, there's no better time to celebrate the contribution that women are making in the tech industry.
Female representation in tech is still low – less than 40 percent of IT workers are female. But here at Infoxchange, we believe that part of achieving social equity is empowering women to create, access and use technology.  
So without further ado, we'd like to introduce you to four women making a difference in technology at Infoxchange.
Jess Archer, Web Application Developer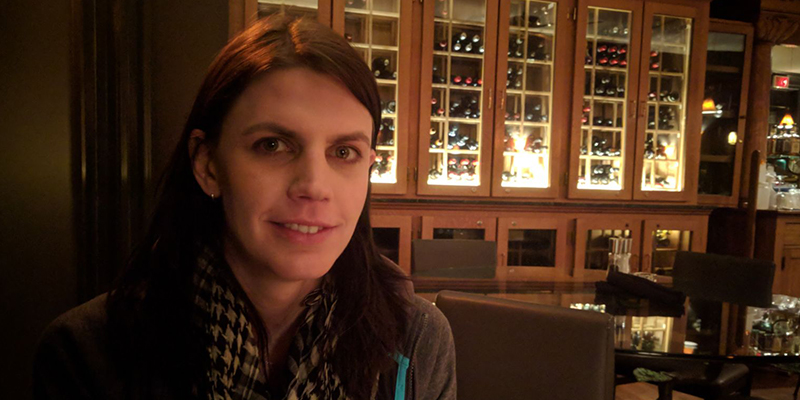 Technology is an introvert's paradise. For me it all started with a love of computer games. I taught myself how to make a fan site for my favourite TV show. Soon I was building my own gaming computers and was running several servers in my bedroom from scrap hardware. I moved into web development where I could be more creative, which eventually evolved into software development.
I spend my days writing front-end and back-end code for our client and case management system, SRS. I am also the primary developer for the Queensland Police Referral System, a tool used by police to refer tens of thousands of people to get help from over 400 service providers in over 60 categories.
I feel good that the projects I work on help people and have such a positive impact on society. I also get to work with an amazing team of people that respect my knowledge and I get to work with a modern and exciting tech stack I can always learn something new from.
The tech industry is such an interesting space to work in, but there is a lot of mystery surrounding it. The most important thing is to break the stereotypes by educating and exposing people to the idea that women can be, and already are, successful in tech. I also think the media can help a lot with the continued portrayal of cool geeky chicks kicking butt with technology!
Jess Perrin, Digital Inclusion and Social Innovation Manager

I've spent my career driving social change across the world with some great successes, and like all work, some failures. Technology can speed up this process. If we fail, we fail fast – and if we succeed, we can scale quickly with agility. Thanks to a growing body of robust data and evidence, we know more about how best to achieve social impact than ever before. Now is the perfect time to utilise the power of technology to find innovative solutions to challenges we've never been able to crack. That's why I'm here.
I have the privilege of bringing our mission to use technology for social justice to life. We work on projects to ensure no one is left behind in today's digital world.
Women are under-represented in tech-based roles for the same reason men under-represented in nursing roles - cultural norms, and their associated discrimination. Ceilings are being smashed left, right and centre. Sheryl Sandberg is the COO of Facebook, Marissa Mayer heads up Yahoo. Unfortunately, these women remain anomalies, but they are forging the path for us.
Before joining the tech world, I dabbled in the international aid sector, which rightly has a huge focus on girls and women. Working in this space meant I was confronted with joy, grief, impact and frustration on a daily basis. The untapped potential of women has kept me powering on. We, as a society, are willingly missing out on an enormous supply of ideas, creativity and ingenuity. We can change that. 
Sarah St Leger, Test Lead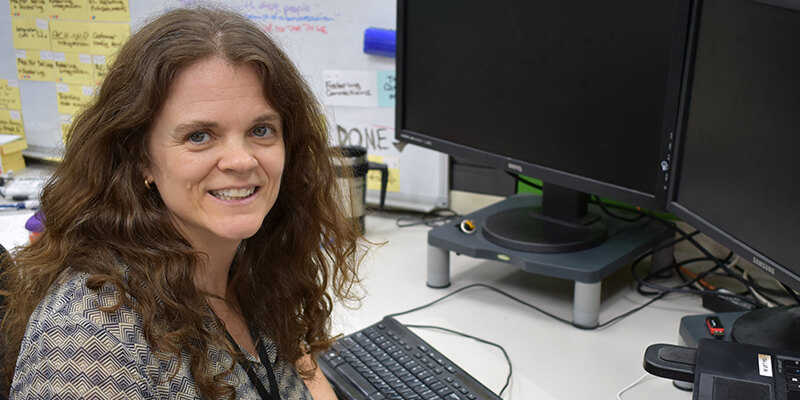 I fell into tech by mistake. My early education was initially maths and science, but my actual degree is a Bachelor of Arts, majoring in Asian Studies. Prior to Y2K, an entrepreneurial woman determined that the best profile for a tester was someone with an arts degree with the ability to think analytically and communicate easily. I matched her profile and passed her recruitment and training process to find myself testing credit card systems for Y2K issues. I have been working in tech since.
I love the variety my job gives me. I am not a person who can do the same activity every day. My work involves helping define how a tech system should look and behave through to validating or testing the system to make sure that it looks and behaves as expected.
I think the under-representation of women in tech is due to persistent stereo types that some girls are exposed to. From what I see with my girls' education is that these stereotypes seem a lot less prevalent. I can only hope that this positivity is what others are also experiencing.
If tech is what interests you and you enjoy it – do it – don't let others dictate what you can and can't do. Life is short, so find something that you can and want to do.
Amodha Ratnayeke, Online Applications Manager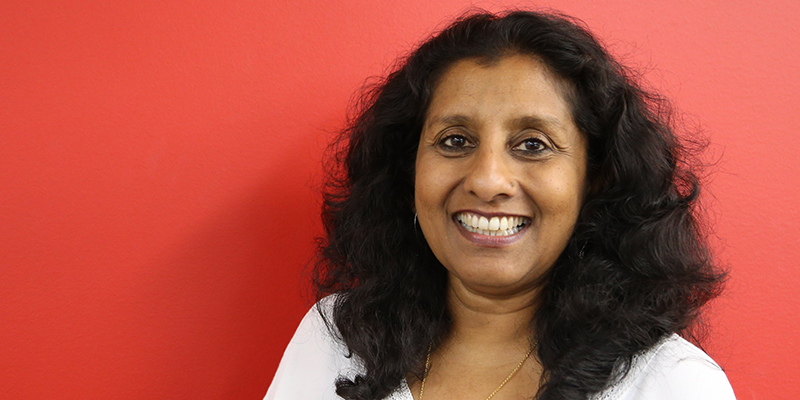 I was drawn into the world of tech because it gave me the ability to work remotely when I wanted to remain at home with my newborn baby. I had just had my youngest son, but I also wanted to be in the workforce. I wanted to financially contribute to my family and keep my brain ticking with work outside of the home.
For me, providing products that help the sector manage their work efficiently so they have more time to work with people in need is a real privilege. Every day I have the pleasure of working with a passionate and dedicated team who share my values.
There is a perception that women are not suited to the tech-based roles. The boy's club mentality makes it hard for women to infiltrate, and it can feel like an unwelcoming space. I think it's important to have female role models and female teachers in tech showing what's possible. Visibility is powerful.
Women bring different ways of thinking and actioning solutions in all walks of life.  We need to focus on the individual's capabilities and not genders. The tech industry will benefit from closing the gender gap because diversity always brings different perspectives. I like to think that we live in an era that does not look at the colour of the skin or the clothes you wear or how you identify, but focuses on what you contribute to your community, workplace and even to the wider world.
Want to work with us? We have a lot of exciting new projects for 2018 that we're currently recruiting for. If you share our vision of "technology for social justice" and want to work in an exciting community-focused organisation, we'd love to hear from you. Check out our current vacancies.