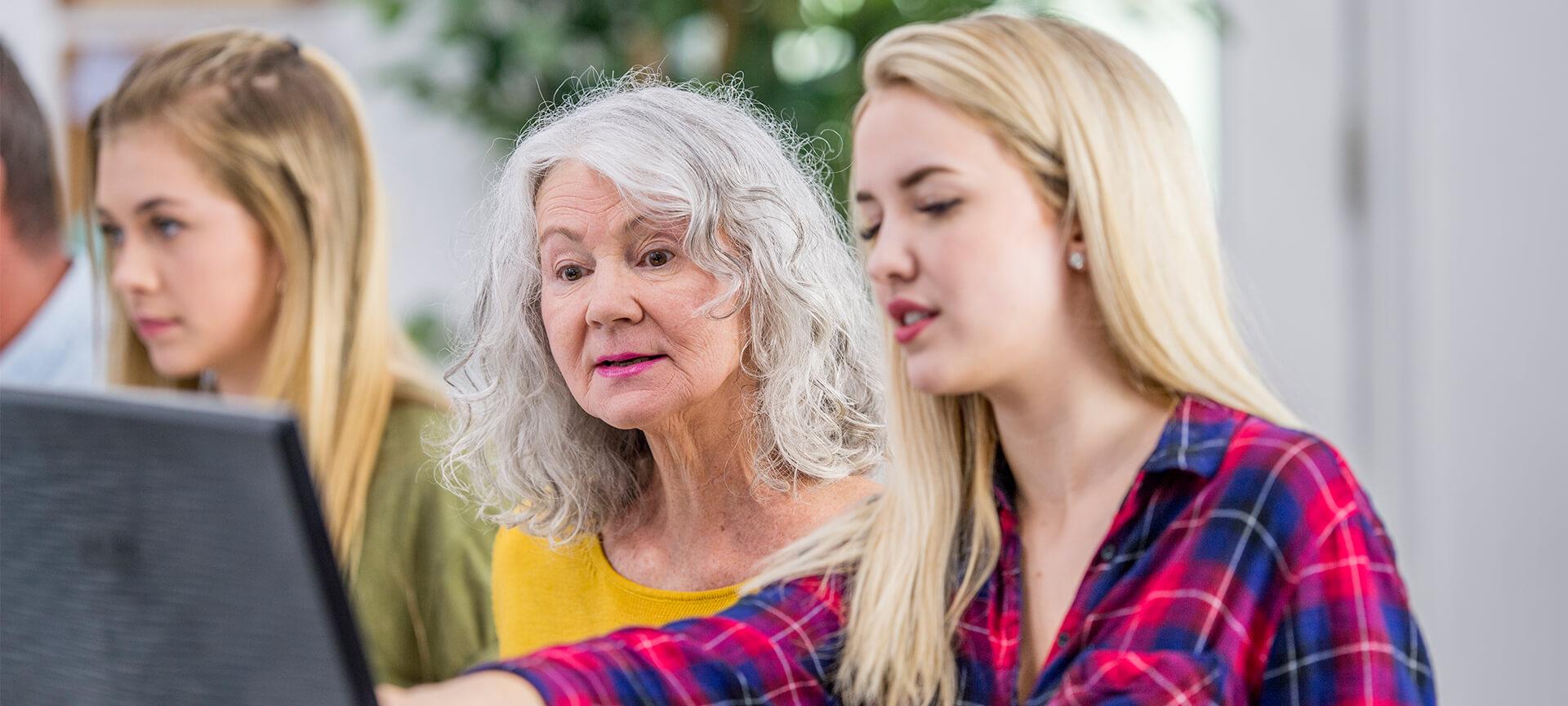 Celebrating Adult Learners Week
At Infoxchange, we believe you're never too old to learn digital skills. That's why we're excited to celebrate Adult Learners Week, an international festival of adult learning that runs from 1–8 September 2019.
Through Digital Springboard, we're proud to offer adult learners across the country the opportunity to build their digital skills and confidence, and open up new employment and career opportunities. And we couldn't do that without our trusted delivery partners.
To mark the occasion, we spoke to some of our Digital Springboard delivery partners about the role that libraries play in helping people learn new skills.
Ben Teoh, Library Lifelong Learning Coordinator at City of Marion in South Australia says that when it comes to learning new digital skills, these are the three things people need: curiosity, courage and a library card.
"Let's face it, learning new digital skills can be daunting for everyone. But if you're willing to give things a try, be ready to make mistakes and then figure out why it happened, you're in a good place," says Ben.
"Public libraries offer a lot of resources to help – whether its books, courses, programs or online education, your library card can help open a lot of quality opportunities for learning for free!"
Debra Cooper, Library Programming Coordinator at Logan City Council in Queensland says their libraries are committed to being a place where everyone feels welcome.
"We aim to provide access to free learning and discovery programs that deliver active skill building, creative exploration and inspiration, critical thinking and enjoyment for people of all ages, abilities and backgrounds," says Debra.
And when it comes to learning new things, Julian Smith from the City of Tea Tree Gully in South Australia has some wise words of advice:
"Don't be overly hard on yourself, learning anything can take time and if you pick up one or two new skills you're doing well.
"Have a try at doing something new that you have learned. Don't worry, you won't break your device!"
You can read more about what our delivery partners are getting up to this week on the Digital Springboard website.